If you're looking for a break away from the cold and dull evenings, a little wanderlust can go a long way - literally. Now is the time to scoop up those winter deals, off season specials and to see parts of the world usually swarmed by tourists.
And if nothing else, there's plenty to daydream about: a night or two in a royal palace, a stay in the highest Central Park-side suite in New York City and much more!
Have a bird's eye view in the highest suite over Central Park
There are few things more festive than Christmas in the Big Apple, and if you're looking to treat yourself you can now book the highest suite overlooking Central Park.
Five-star Park Hyatt New York is among the top luxury hotels in New York City and with its recent unveiling of the 'Manhattan Sky Suite' on the 59th floor - the highest Central Park-facing suite in New York City — they've taken things to a whole new level.
The suite offers an unbeatable perch over Central Park and a 360-degree view of the city skyline. It's also a sprawling masterclass in luxury, with three bedrooms, a personal chef and complimentary spa treatments.
Irish media enjoy 'a night at the movies' with American Holidays to launch new stores
American Holidays rolled out the red carpet for Irish influencers and travel writers to launch their new stores on Exchequer Street, Dublin and Lombard Street, Belfast.
Celebrating all this American, and with plenty of Hollywood flair, guests were treated to an evening at the Stella Cinema in The Devlin Hotel for a short presentation and the screening of an American classic, 'Thelma and Louise'.
Grab your skis - Crystal Ski Winter 2020/21 sale now on
It looks like we might be getting a white Christmas after all, but if you want to be extra certain of it, now is the time to grab your skis and nab a special offer on skiing holidays.
The Crystal Ski Winter sale has just kicked off, with offers on a range of premium resorts across Austria, Andorra, Italy and France.
Whether you're a piste pro, looking for the most luxurious resort on a budget, or a novice looking to learning the ropes in one of the skiing schools, there's something for everyone.
Jaipur's royal family has listed a room in their home on Airbnb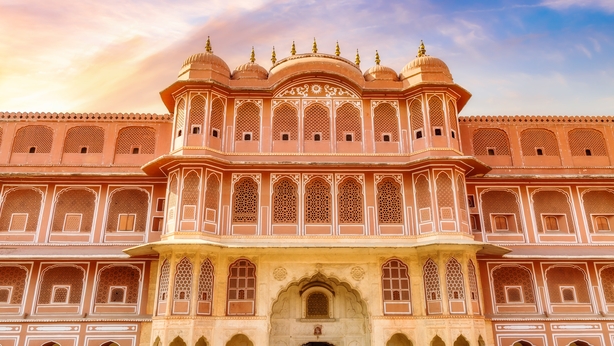 In need of a royal break? You're in luck, as the royal family of Jaipur in India has listed one of their jawdropping rooms for rent on Airbnb, the company's first royal listing.
Built in 1727 by Maharaja Sawai Jai Singh II, the royal founder of the city of Jaipur, the ornate palace still houses the royal family and has hosted everyone one to Princess Diana to Oprah. Your host? The 21-year-old Maharajah Padmanabh Singh, a polo player who has modeled for Dolce & Gabbana.
The Gudliya suite is a stunning room in the palace, with a four-poster bed and calming blue decor. Guests will be waited on by a personal butler who will organise visits to the richly cultural city, enjoy a private tour of the palace and dinner in its on-site restaurant and unwind in their own private hot tub in the suite.
And if you need even more of an excuse to go for it, the proceeds of each booking will go to the Princess Diya Kumari Foundation, a local nonprofit dedicated to supporting rural women and people of Rajasthan.
Why you should be drinking wine from the Canaries
The Canary Islands might not be the first place you think of when it comes to wine, but the fertile vineyards of these beguiling islands offer up wines as delicious and unique as French or Italian ones.
Viticulture in the Canaries dates to the 15th century and its history has been marked by numerous milestones – including the prestigious malvasía wine which crossed the sea to arrive at the European courts and praised by William Shakespeare himself!
While the islands are best known for their sun and beaches, consider a wine tour of the volcanic islands, sampling some of the 135 varieties available.
Another Italian town is paying families to move there
If you're looking for a holiday home on a budget, this may be your chance. Cammarata in Sicily is paying families to move to its historic village to avoid it falling into ruin.
Cammarata is one of many Italian villages suffering from a lack of people and money, as more people leave for larger, more urban areas.
But you could play a role in reinvigorating this charming town! The mayor: Vincenzo Giambrone, has spent the last few years convincing the owners of the dilapidated buildings to give them to the local government. Now, he is hoping to fill them up with new families and businesses dedicated to restoring and maintaining the historic buildings.
The town will review all applications, priority will be given to families with small children. And if those families have a child after they've relocated to Cammarata, they will be given €1,000.