As Galway gears up for an exciting year as 2020's European Capital of Culture, the City of Tribes is racking up the accolades, and has just been named one of the 15 best holiday destinations in the world.
Condé Nast Traveller, the go-to publication for curious and intrepid travellers looking for culture, style and something a little off the beaten track, has named Galway as one of their 15 cities to watch for 2020.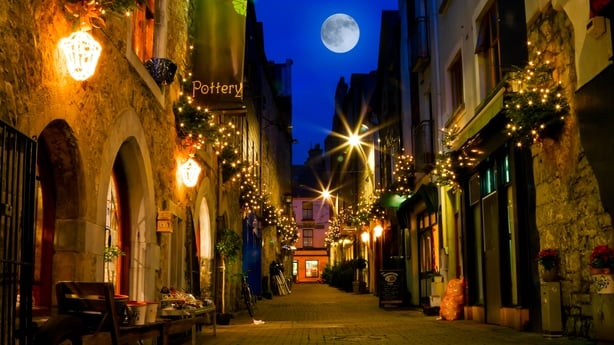 Coming in at number 14, the writers highlight the "effervescent" city's sense of tradition,
"its glut of traditional pubs spilling out jaunty bodhrán and fiddle music", and the food of "brilliantly beardy JP McMahon", who earned the city's first Michellin star in 2012 with Aniar.
The annual oyster festival – the longest-running event of its kind in the world – gets a mention, as does the imminent opening of the Dean Galway, the sister hotel to Dublin's chic Dean Hotel.
In particular, they note that new cultural projects, like "new artworks by David Best (of Burning Man fame) and a series of intimate readings of Homer's Odyssey (using Emily Wilson's English translation, the first by a woman) on Galway's blustery beaches", are worth visiting for.
Last month, revered travel experts Lonely Planet named the city as one of the best cities in the world, calling it "arguably Ireland's most engaging city".
Also on the Condé Nast Traveller list are Kangaroo Island in Australia, which won praise for its rake of eco-luxe hotels opening this year, Frisian Islands in Denmark, celebrated for its focus on sustainability, and – topping the list – Panama, where an eco-retreat is set to bring visitors back to ruined Spanish colonial forts, coffee farms and toucan-filled tropical forests.
Read the full list of destinations for 2020 below:
Panama
Lebanon
Frisian Islands, Denmark
Qingdao, China
Pakistan
Portland, USA
Dakar, Senegal
Plymouth, UK
Salvador, Brazil
Paris, France
Egadi Islands, Sicily
Siargao, Phillipines
Kyoto, Japan
Galway, Ireland
Kangaroo Island, Australia