If you're already feeling worn out from the Halloween festivities - the primping, the preening, the begging for sweets - a mini break might be on the cards for you.
As the nights get colder, booking a getaway is one way to lift the spirits and doesn't have to break the bank. Whether it's a leisurely spa trip, a city break or a dash to the countryside to rest and relax, there is an offer available for every kind of traveler.
Get these and more travel tips below!
Dublin ranked in 50 most beautiful cities in the world
'Top 50' lists are a dime a dozen, but we're always cheered to see our fair city mentioned on them, and Dublin has just been named as one of the top 50 most beautiful cities in the world. Flight Network have compiled the list with the help of over 1,000 travel writers, travel bloggers, and travel agencies from all around the globe.
Even more notable is the fact that Dublin is the only Irish city to make the top 50 – coming in at number 45. Paris came first with New York following behind in second place. So whether you're looking for a staycation, or to recommend a trip to a friend, you can bank on Dublin.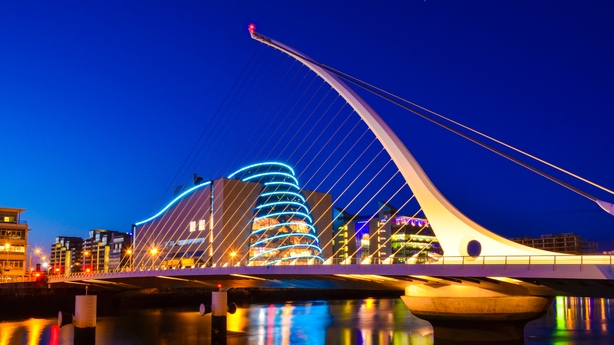 Indonesian pond becomes the latest Insta-famous selfie spot for tourists
An Indonesian pond, where villagers used to wash their laundry, is now a bonafide tourist destination known as the 'Instagram Pond'.
Tourists flock to the Umbul Ponggok in Central Java and pay an admission fee, rent underwater cameras and take pictures lounging on couches or racing on motorbikes — all while submerged in the pond's pristine waters.
Go loco for St Lucia at an all-inclusive resort and spa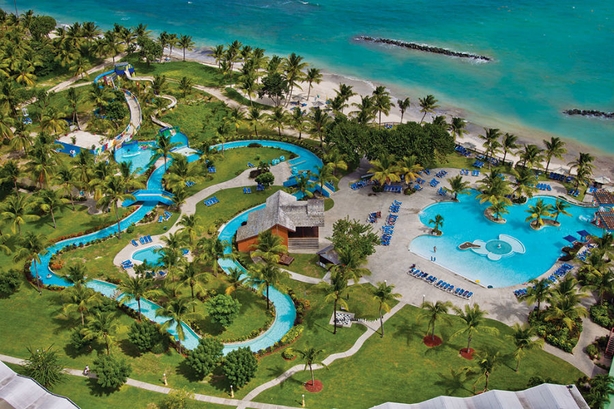 If you're looking to get some sun, there's nowhere better than tropical St Lucia. There, the stunning 250-room Coconut Bay Beach Resort & Spa spans 85 acres of lush grounds, fringed on all sides with coconut palms. Even better than this island paradise is the fact that it is very private, as it sits along the exotic Savannes Bay on St Lucia's largely undiscovered south coast.
With a variety of recreational sports for land and water babies, you'll never be bored, while families can make the most of the two wings, one for adults and one for children. Children can live out their own island paradise in the water park. You can save €1,250pp, as well as receive additional resort credit, by booking now with Tropical Sky.
Chill out with a luxury ski holiday for less
While in winter, our instinct can be to go somewhere warm and beachy, a ski holiday can be just as relaxing, not to mention memorable. Whether cosying up on the couch in front of a roaring fire or swerving past snow-covered pine trees on the pistes, spending the festive season on the slopes is an experience to remember.
If you love nature, Christmas markets and all things warm and cosy, look no further: Crystal Ski is offering a range of breaks to resorts across Andorra, France, Austria and Italy, where you can take your pick of many resorts.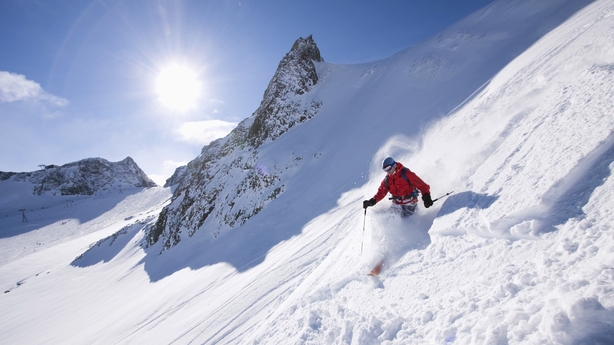 You can now stay in Barbie's Malibu Dreamhouse
Did you while away the days playing with your Barbie Dreamhouse, wishing for the day that it could be yours? Well, thanks to Airbnb, that wish can come true - if you're quick enough.
The company is now listing a stunning recreation of Barbie's Malibu Dreamhouse to commemorate the brand's 60th anniversary, letting people live in a Barbie world for a few nights at least.
The three-story, oceanfront home includes branded decor, an infinity pool, a personal cinema, a meditation space, and a fully stocked kitchen for the ultimate Barbie-themed getaway. So pack your bags, grab your Ken and live out your childhood dreams now!
Ten reasons to spend Christmas in the Canary Islands
We all long for a white Christmas in some way, but if the reality of a chilly and frosty festive season is too much for you this year, consider soaking up the Christmas sun in the balmy Canary Islands.
Whether sunbathing on white beaches, hiking the region's stunning peaks or eating all the salsa rojo and fresh fish you can get your hands on, you don't have to bundle up in jumpers if you don't want to!