It's that time of year again: back to school, to packing lunches and pulling out the heavier jumpers, to prepping for Halloween and then Christmas, and all with the darker mornings and evenings.
So, you'd be forgiven for having a touch of wanderlust about you.
Here's everything you need to know to either inspire or book that holiday you've been fantasising about, including a new non-gambling hotel in Las Vegas, exotic bundles and a 17-deck cruise ship that's sure to float your boat.
1. Unmissable special offers on Crystal Ski holidays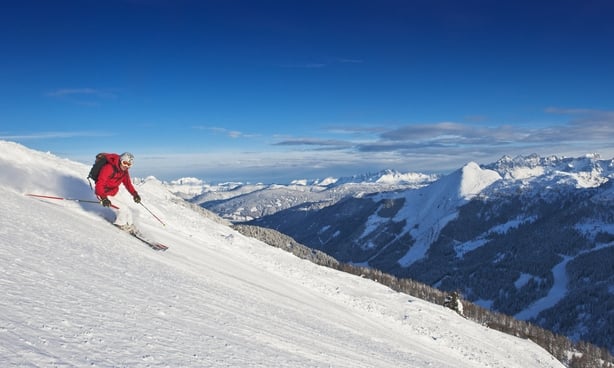 Find yourself on top of the world with a ski holiday from Crystal Ski, who are offering a buy one get one free deal on ski lifts in all European resorts this winter.
Whether you want to live it up in scenic Italy, stay snug in Andorra or visit any of the premium resorts across Austria and France, your lift pass is one of the most essential parts of your travel kit. Don't miss out!
2. Explore the beauty and splendor of Thailand in 2020
Like many long-haul holiday destinations, it can be daunting to organise your own itinerary once you've pocketed those tickets to Thailand, a bucket list spot for many people. However, with Hayes & Jarvis, you won't need to trawl the Instagram accounts, travel sites or holiday pages for an unforgettable trip.
Whether you and your loved one are looking for a once in a lifetime wildlife encounter or a luxury desert island holiday, there's a trip for you. Experience the bustle of the cities in Bangkok, Chiang Mai and Krabi or cosy up with the locals in Koh Kood, the district with the smallest population in the country.
3. Algarve hopes to become "mecca" for €600 billion wellness travel industry with help from Ireland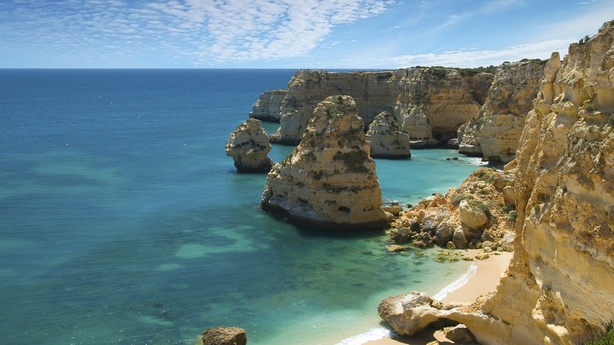 Long gone are the days of just a sun holiday, and out too with city breaks dominating travel. If trends and no doubt Gwenyth Paltrow are to be believed, wellness travel is the booming niche of the moment, with more people looking to switch off, unwind and connection with something deeper than bottomless mimosas*.
The global industry is now worth €600 billion, and with support from the Ireland Portugal Business Network, the Algarve hopes to tap into this growing trend. With countless natural resources, untrammeled landscapes and many spa resorts and retreats, the Algarve is poised to become the next wellness destination.
4. The Holiday Show, in association with Shannon Airport, returns for 2019
The Holiday Show, in association with Shannon Airport, returns to the UL Arena, Limerick on Saturday 16th and Sunday 17th February 2019, from 11-5pm. Now in its fourth year, the dynamic show is home to over 70 exhibitors, these include airlines, hotels, cruise companies, travel agents, tourist boards, tour operators, tourist attractions and more.
Come along for travel inspiration, insider tips or just for the buzz of it!
5. Las Vegas' non-gaming hotel to target health-minded crowd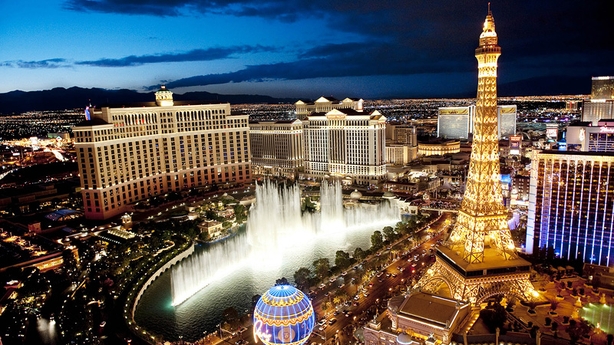 Renowned for its casinos and countless hotels ringing out with slot machines, Las Vegas is offering something new as it prepares to open its first "non-gaming" hotel.
The Majestic, an $850 million-dollar project, will be a "non-gaming," non-smoking ultra-luxury five-star hotel – focusing instead on "the best in health and wellness." So if you want something truly different, there's no better place to detox your sins than in Sin City itself.
6. Legoland Windsor is getting a brand new DUPLO-themed rollercoaster
Not content with just one toy-themed attraction, Legoland Windsor is getting a brand new DUPLO themed rollercoaster and it's going to be a hit with younger kids.
Loaded with exciting rides, such as the charming DUPLO train and the Fairy Tale Brook, as well as delicious restaurants, it's the perfect place to stack up family memories. With Sunway, you can get 7 nights for €1145pp.
7. Unwind on a 17-deck cruise ship with its own jogging track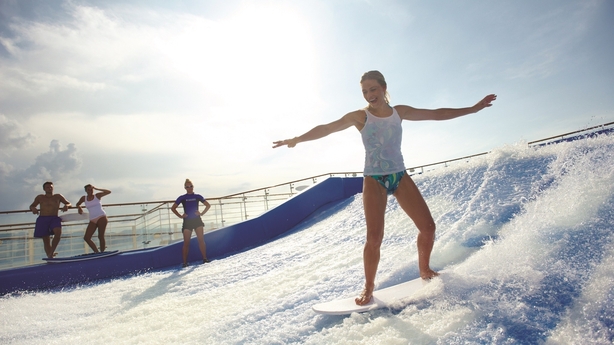 If you're the kind of person who hates to let any habits drop while away, cruises might be the thing for you - especially if it's a 17-deck cruise ship. A miracle of modern engineering and design, and of perfect proportion, the Allure of the Seas includes a jogging track that extends for nearly half a mile so you can jog on water!
You can even practice your surfing skills on a special slide with real waves or drink in a bar that doubles as a lift, travelling between decks. Twenty restaurants allow for every taste. Allure of the Seas' Mediterranean cruise departs from Barcelona and calls at Palma de Mallorca, Marseilles (for Provence), La Spezia (for Florence and Pisa) and Civitavecchia for Rome and Naples.
8. Bask in 40km of pristine coastline in Kusadasi
One of the most beautiful parts of Turkey, Kusadasi has a variety of beaches scattered along its 40km coastline, so you could visit a different beach on every day of your holiday. With constant light winds, you could pass the day on the beach in absolute comfort, watching the bustling fishing port and lapping waves off the Aegean Sea.
There is much more than beaches and water sports in this lively port though. It's also a great resort for shopping and night time fun- it's only 500m to bars, restaurants and shops. Get a deal with Sunway for 7 nights from €499pps.
9. See the riotous colours of Morocco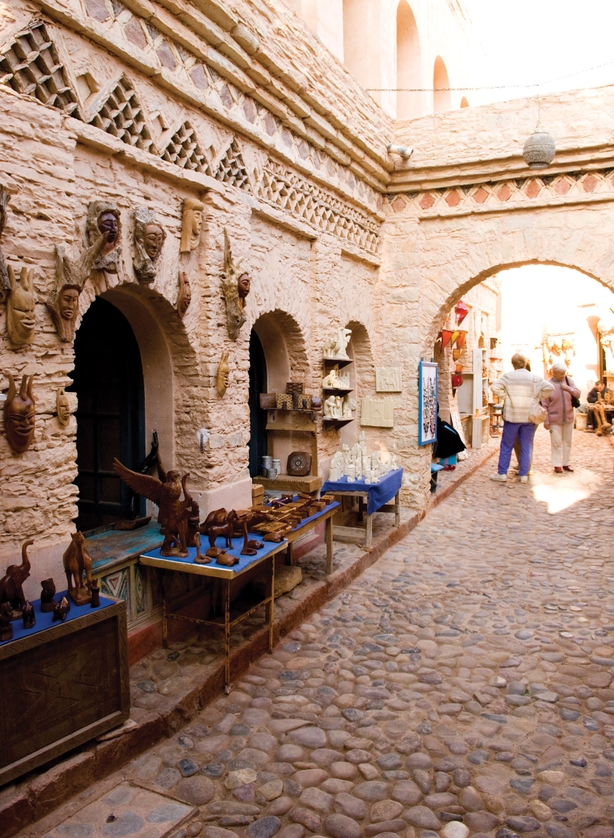 Morocco is one of the most diverse and vibrant countries in the world. So close, and yet so thrillingly different from Europe, Morocco offers African adventure that's an easy escape into another world of colours, sights, sounds and smells. Whether you're trekking in the Atlas mountains or relaxing in a hammam, or even lunching with a Berber family, you're sure to have an unforgettable trip.
Agadir has 300 days of sunshine every year, a full 10K of sandy beaches and lots of Moroccan spice and culture. In the foothills of the Atlas Mountains, Agadir was completely rebuilt after an earthquake destroyed the town in 1960. The result is a well thought-out low-rise city, green open squares and wide, palm-lined avenues. The bright white marina bobs with shiny yachts and fishing boats. Get this and more with 7 nights from €379pps with Sunway.
10. Cosmopolitan chic and culture in Toronto, one of the best places to live in the world
Canada's largest city, the fourth largest in North America, is consistently ranked one of the best places to live in the world. Spending even a few days here makes it easy to see why. Cosmopolitan and cultured, fun and fun-loving, Toronto takes pride in being the dynamic, creative and interesting city that it is.
The city's roots show in myriad ways, with more than 200 cultures represented on the streets – there are three Chinatowns and two Little Italy's. With top-notch restaurants and theatre, museums and art galleries, there is plenty to see and do. With four world-class sports teams, a spirited arts scene and great shopping, Toronto is a great Autumn escape.