If you're 'spudenly' in the mood to go on a holiday with a twist, then we have the perfect place for you.
This Airbnb is something you couldn't have seen before.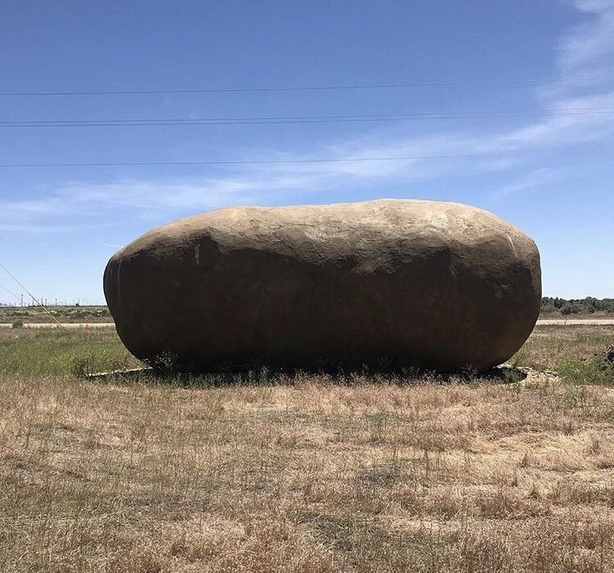 This large object that looks like a potato is the accommodation of dreams.
It's stylish and contemporary (which you might not expect, judging by the outside) with a fascinating historical background.
It was recycled from Idaho Potato Commission's Big Idaho Potato Tour and travelled around America for seven years until it was then made into an Airbnb and it can now your holiday haven for just €178 - a very 'appeeling' deal.
From the beautiful interior to the unusual theme that is a potato, it is a 'mash' made in heaven.
It features a fully fitted kitchen, a bedroom, a bathroom and oddly enough, a fireplace. The double bed and white painted walls make for a fresh and spacious feel. Its linen bedclothes and scattered cushions also make for a cosy space when the sun goes down.
This potato oozes charm...a sentence we thought we'd never say!