With June firmly in the rearview mirror, and July slipping out of our grasp quicker than we could have imagined, it won't be long until our summer holidays are well and truly over, and the September blues are upon us.
As the summer months fly by, it's time to start thinking about the next adventure, plotting something to get us through the next couple of months. When it comes to September sun, travellers are inundated with the usual suggestions of heading to warmer climes in Italy or Greece - but surely there's more to life than just sun, sand and sea?
So, why not try something new this Autumn, pack the car or motorbike, and head off on the trip of a lifetime as you tour around northern France with Brittany Ferries.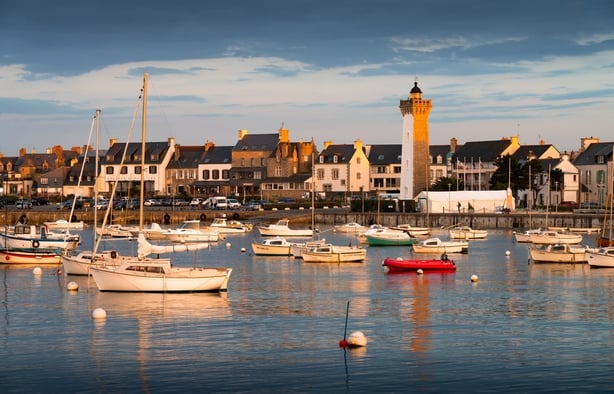 It's simple, book your trip and receive your tour itinerary, hop on one of the two weekly overnight sailings from Cork to Roscoff, and as soon as you arrive - hit the open road. Brittany Ferries handles all of your travel plans, from ferry trips to nightly accommodation, giving you the freedom to pack up and drive off as you please, taking in one of the most beautiful parts of the world at your own pace.
The routes are straightforward and easy to follow and can be tailored to each individual traveller. Take your car and go touring with the family, or grab your motorcycle and work with Brittany Ferries to create your own route, exploring all that France has to offer.
Beginning in the beautiful picturesque fishing town of Roscoff, holiday-makers have the option to head south down the coast to the medieval city of Quimper, renowned for its impressive old quarter and cathedral, its traditional Breton festivals and its historic naval port. Stay a night and explore the nearby village Locronan before taking in the fishing ports of Douarnenez and Concarneau or stretching out on a gloriously golden sandy beach in Benodet.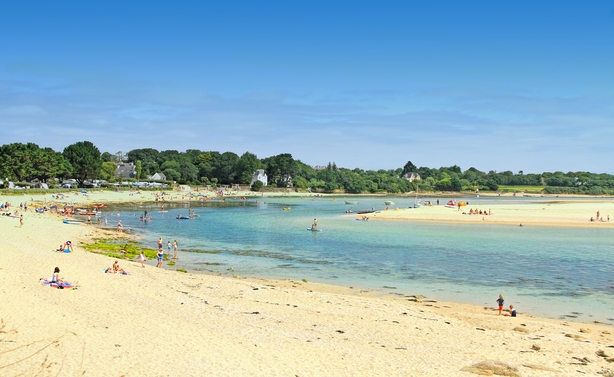 Further along the coast guests can take a visit to Carnac, one of Brittany's most famous seaside resorts celebrated for its breathtaking coastline and array of water sports activities. Closeby, the city of Vannes offers a departure point for a number of boat tours to nearby islands in the Gulf of Morbihan, including the Ile aux Moines and Ile d'Arz. The scenic village of Auray boasts distinctive narrow streets and half-timbered houses along a winding river, while Lorient is a modern port city with plenty to see and do.
A little further inland, Josselin offers its own charms with a château in a wonderful setting on the river Oust. Ploërmel is another small town that's not far away and is worth stopping in if just to see its medieval church with magnificent stained glass windows. Take in the stunning views of the Lac au Duc before progressing onto the village of Tréhorenteuc and its bordering Forêt de Paimpont. Here you will find marked footpaths associated with the legends of the Holy Grail and the Knights of the Round Table.
Dinan is further north of Josselin, and comes well touted as one of Brittany's most beautiful and well-preserved medieval towns. Winding, cobbled streets lead down to the river Rance and an impressive viaduct. The larger city of Rennes is not too far from here and has a majestic old city and a range of bistros to suit every taste, as well as an impressive open air market in the Place de Lices. Make sure to pass through Combourg, a delightful town set on a lake complete with a feudal castle.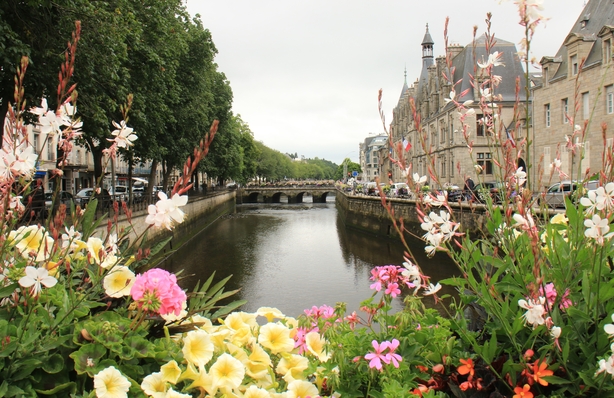 A short distance from Dinan, the walled city of St Malo sits nestled into the coast. Surrounded by long, sandy beaches, the enclosure of St Malo has everything from city walks, shops, restaurants, bars and most importantly - crêpes. Closeby, the fishing port of Cancale is famed for its oysters while Cap Fréhel boasts a bird sanctuary, lighthouse and panoramic views. If you're in the area, the World Heritage Site of Mont St Michel is not to be missed, with its famous abbey jutting out of the sky, visible for miles around.
These destinations and many more, are all part of the car and motorcycle tour routes that are available to travellers this Autumn. Why limit yourself to one destination when you can see an entire region from the comfort of your own car?
Brittany Ferries have done the hard-work for you by offering great choice touring holidays as an easy way to explore the many highlights of France. Start your holiday with an overnight sailing from Cork before enjoying the stunning scenery on one of their car tours.
Choose from the 3-night Gourmet Brittany tour to discover the history and landscape of Brittany and taste the local cuisine prepared by top chefs or the 5-night Breathtaking Brittany tour to explore the coast and countryside. To book your next break away visit Brittany Ferries.