What first comes to mind when you think of those boarding a cruise ship? Chances are it's not a youngster languishing on the gangway in a bid to capture the ideal Insta pic.
However, while the long haul luxury voyages are stereotypically associated with an older demographic millennials are fast securing their spot as cruisers in their own right.
In fact, stats from market research company Mintel suggests that far from being the most prolific cruisers figures for those aged over 55 intending on taking a cruise in the next 5 years stood at just 28%.
In contrast the luxury liners really floated the boats of younger travellers, with 38% of 16-34 year-olds planning a cruise in the same period and 34% of those aged 35-55.
Despite a seeming change in passenger make up, the voyages are by no means decreasing in popularity with Forbes Magazine reporting that more than 26 million passengers boarded a cruise ship last year alone.
Although such interest in a younger generation may seem surprising, it's hardly unexpected. Many of the offspring of the older cruisers may have grown up holidaying on such vessels, which now carry with them a sense of nostalgia and an ingrained idea of relaxation as adults.
You only have to consider Disney's cruise line specifically geared towards families to understand the magic cruises bring for some, capturing their imagination and sense of adventure at a young age.
Many vloggers, bloggers and social media influencers have been snapped sunning themselves poolside on a beautiful ship or leaning against the guard rail in stylish holiday wear - the epitome of relaxation,
One only has to use the hashtag #cruise to dredge up a host of images of fashionable adventurers striking poses aboard luxury liners.
Some millennials now run successful Youtube travel channels and Instagram pages detailing their exploration of exotic regions via cruise liners.
Popular young cruise influencers include Instagramers and Youtubers @scottsingercruises and founder of the 'Cruising Isn't Just For Old People' Facebook community, Emma Le Teace.
Social media and cruises certainly seem like a natural fit. Just recently, Royal Caribbean Cruises launched a competition to find someone to travel the world on one of their cruises and post about it on social media. Harry McNulty, the Irishman who was chosen for this dream job of sorts, will embark later this year, posting about it on his social media accounts.
Read more: Meet the Irish man paid to cruise around the world
Even influencers who appear on our feeds on a daily basis who we follow for beauty and lifestyle advice have embarked on a voyage. We trust their opinion on shared interests, so it's no stretch to feel we will enjoy similar holiday plans.
It's not just influencers either: suddenly there seems to be an influx of sites geared predominantly towards young Irish women featuring sponsored content of their writers enjoying the benefits of a cruise, every aspect of which is heavily detailed on their social media channels.
However, just as there are many types of passenger, so too are there multiple types of cruises and reasons for embarking on an ocean voyage in the first place.
For some it is a way to see different parts of the world while also enjoying the most luxurious of travel processes - many ships are now equipped with cinemas, water slides, shops and high end dining facilities.
For others, these voyages offer a means of achieving a lifelong dream of seeing creatures that they would otherwise only view as armchair wildlife watchers.
In fact, when you consider how many albeit short dockings some of these liners make en route, it's understandable why many millenials may see this as a more economical way to visit a number of locations rather than jetting between sites working up hefty price tags and clocking up hours spent in airports.
However, given concerns about the environment and that Greenpeace has previously hit out at the levels of pollutions caused by such large vessels, perhaps we should be wary of their carbon footprint.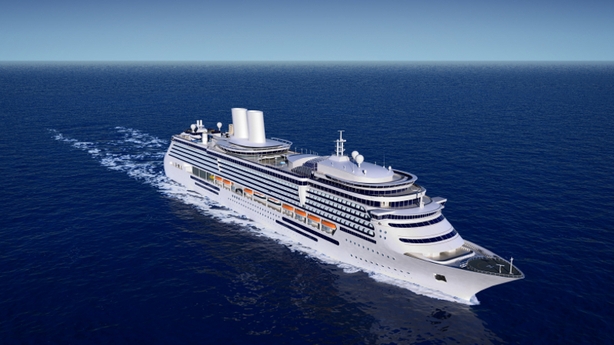 Such ships require massive amounts of fuel to run and generate colossal amounts of waste, as the sheer number of people on board have seen them labelled as temporary floating cities.
In fact, one study by researchers at John Hopkins University on board four major cruise ships found that even the decks of such big ships are as polluted as major international cities plagued by smog like Beijing and Santiago.
As a result, some companies are now offering smaller cruise ships to minimise the impact of the fuels of large vessels on which environmentally friendly policies are followed such as a ban on single use plastics.
For many of us, though, environmental deterrents aside a cruise sounds like a very exciting way to see the world and experience some semblance of life at sea.
In fact, the second the price tag of an Arctic cruise drops - sign me up!