Here are all the best offers available this week, including luxurious resorts in the Maldives, an Airbnb rental straight out of the Marvel universe and a look at the newest trend in travel today: the micro-cation.
1. Unwind on a tropical bay in Mauritius
If you're going to travel for hours upon hours, having somewhere particularly special to spread out afterwards is ideal. Set on 62 acres of tropical grounds at Turtle Bay Marine Beach and Park, Maritim Resort & Spa leaves plenty of space to do just that, and you can get 7 nights for two people from just €2,069 per person.
Choose from hopping from one spot to the next in the dynamic city, or kayaking and diving on the calm azure water. If you need even more help relaxing, spend a day at the exquisite spa, then kick up your heels at the feet-in-the-sand beer garden pub.
2. The Grand Canyon named as an International Dark Sky Park
A natural marvel that has captivated travelers for years, the Grand Canyon is a breathtaking sight. Situated in Arizona and celebrated for its extraordinarily beautiful rock formations, The Grand Canyon National Park has now earned the distinction International Dark Sky Park.
An International Dark Sky Park is a space that sees nights as dark as those that existed before electric lighting came into existence, allowing visitors rare views into the heavens. There are currently only 70 International Dark Sky Parks around the world.
3. A Marvel-lous deal: Tony Stark's lakeside cabin From Endgame is available to rent
Are you looking for something extra special from your holiday this year? Something, dare we say, super? Then look no further, as Tony Stark's cabin in which he lived with his family in the movie Avengers: Endgame, is now listed on Airbnb.
If you want to live the life of Iron Man on a comparatively low-key holiday, you can snap up the cabin for $800 per night. Located on the scenic Bouckaert Farm in Fairburn, Georgia, it boasts two queen beds, two single beds and stunning lakeside views.
4. Experience island living like never before on private Maldives island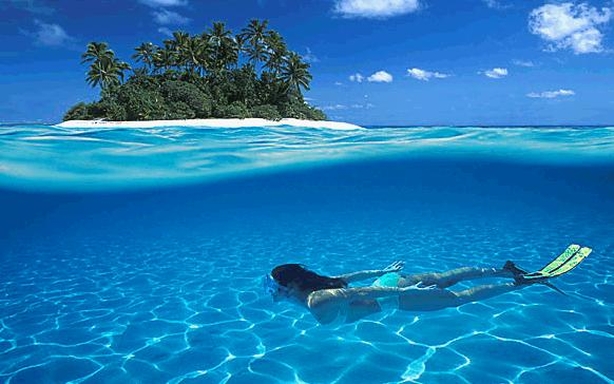 If you're looking for a truly exceptional experience and have been longing to push aside the stresses of normal life for a week or two, this is the spot for you. Comprising a whole island, bordered by pristine white sand and allowing spectacular ocean views as far as the eye can see, LUX* South Ari Atoll is a truly spectacular location.
5. Micro-cations are the newest travel trend for millennials
With city breaks and getaways already taking over from two-week long stays in the tropics, holidays are becoming shorter and more frequent among younger travelers. However, there may be a new trend among millennials: the micro-cation.
According to the 2019 Vocation Confidence Index, 57% of millennials didn't take a trip longer than four nights in 2018, with the survey finding that 21% of millennials said their longest trips were three to four nights.
Hide away from your responsibilities in one of the water villas, or dine on incredible food under the stars, on the sand, over the water depending on your mood. Water sports and spa treatments will keep you occupied during the day, leaving the night for pure relaxation.
6. Immerse yourself in Thailand's natural beauty in Krabi
Experience the splendor of Thailand's ruggedly beautiful Krabi province by staying in the Deevana Plaza Krabi, located just beside Ao Nang Beach and Krabi's beautiful islands.
With three large outdoor swimming pools, a kids' pool and Swan Spa the Deevana Plaza Krabi has something to offer couples and families alike.
7. A new resort brings added sparkle to the Maldives' glittering beaches
New to the scene, having opened in just November 2017, Reethi Faru is an especially shiny gem in the Maldives' crown. With untrammeled natural beauty the focus of this resort, set amid stunning beach, coconut mangroves and vast vegetation, it's the perfect spot for some serious me-time.
With its name meaning "Beautiful Reef", the resort prides itself on beauty: With five restaurants to dine in, enjoy tasty cuisine at Dhiyavaru hosting panoramic sea views, to the interactive cooking at Reethi Grill, while there is a plethora of spa packages to sink into.