January is over, but our wanderlust hasn't decreased at all. If anything, it's doubled.
Here are all the best offers available this week, with everything from trips to Amish Country in the US to a unique stay on a private island, with nothing but you, your loved ones and the beauty of the natural world around you.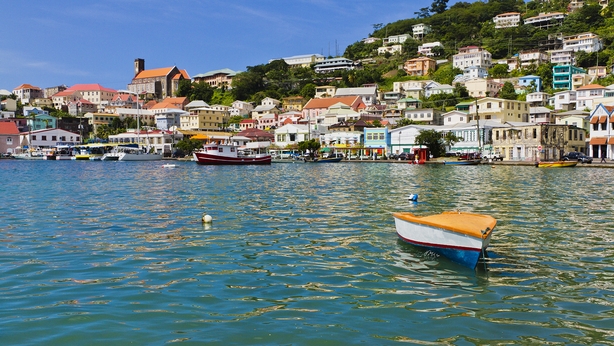 1. Glide away from the January blues with ski breaks from €249pps
Christmas is but a distant memory, Blue Monday is done and gone and perhaps you've even managed to maintain a few New Year's resolutions. It might be the perfect time to reward yourself, and what would be better than a ski holiday?
From just €249pps, you could glide, slide and zip away from responsibilities in stunning resorts across Italy, Austria, France and Andorra. With knowledgeable teams, based in almost all resorts, on hand to ensure you and your loved ones are completely looked after, you'll be safe from any niggling worries or stress.
2. Dream of being an astronaut when you grew up? Here's the trip for you
The Kennedy Space Center Visitor Complex is one of the most unique tourist destinations out there, and is home to a mix of attractions which bring the story of the U.S. space programme to life. Based just 45 minutes from Orlando International Airport, it's an unforgettable experience for all members of the family.
From having lunch with an astronaut, to walking through the Rocket Garden and getting up close and personal with the Mars Rover Vehicle Navigator, the Kennedy Space Center is a must for all those interested in what lies in the great beyond.
3. Portugal awarded Best Summer Destination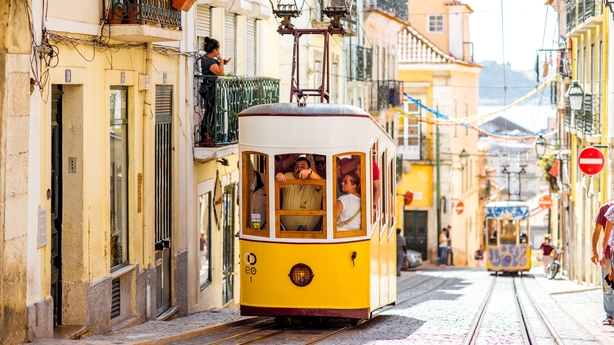 Portugal is already experiencing an incredible tourism boom, with once sleepy towns and cities vibrant hubs of activity. It's no wonder, then, that it has been awarded Best Summer Destination at the 2019 Irish Travel Industry Awards.
Susana Cardoso, the Director of the Portuguese National Tourist Office in Ireland said, "Portugal is a beautiful country with historic cities, world-renowned cuisine, natural landscapes, and some of the world's most spectacular beaches". No time like the present to see what the fuss is about.
4. The Holiday Show, in association with Shannon Airport, returns for 2019
Always an exciting event, The Holiday Show, in association with Shannon Airport, returns once again to the UL Arena, Limerick on Saturday 16th and Sunday 17th February 2019, from 11-5pm.
Now in its fourth year, the show is home to over 70 exhibitors, these include airlines, hotels, cruise companies, travel agents, tourist boards, tour operators, tourist attractions and more. For any savvy and intrepid travelers, this is the event to go to for all the insider information and updates.
5. Discover Connecticut and New England with American Holidays and travel agent Deirdre Whelan
Connecticut is so much more than stately homes and rolling green hills, as American Holidays and Deirdre Whelan have proved. From a stunning aquarium to the Saltwater Farm Vineyard and plethora of historical sites, Connecticut and New England is a diverse and exciting region.
Aer Lingus fly Dublin to Hartford Connecticut (Bradley) all year around, while American Holidays have packages to New England. To make it even easier, Bradley International Airport is less than two hours from Madison Connecticut.
6. Canada's Wonderland offers rides on record-breaking roller coaster
If you're an adventurous traveler and are always on the lookout for your next great story, this is the trip for you. Revel in Yukon Striker's epic journey high above the park's skyline where you'll hang over a 90-degree drop for three breathtaking seconds, staring 245 feet down into an underwater tunnel.
Next, a sudden dive, reaching speeds of 130 km/h and soaring through four dynamic inversions, including a complete 360-degree loop – the only one of its kind for a dive coaster. Be prepared for the ride of a lifetime beginning in 2019!
7. Want to stay at a sausage-themed hotel?
Some things are universally accepted, such as sausages and eggs go perfectly together and a sausage-themed hotel is a destination you simply cannot miss.
From the duvet covers, to the wallpaper, to the curtains, everything at the WurstHotel in Germany is inspired by the cylindrical food. Located in Rittersbach in Germany, this quirky accommodation offering - which, no one will be surprised to hear, was dreamed up by a butcher - is entirely dedicated to the famous Bratwurst sausage.
8. Soak up the sun in stunning Sri Lanka
Sri Lanka is a thriving and vibrant destination, with enough awe-inspiring sights to rival its neighbouring countries like Cambodia and India. Experience the best of it with Tropical Sky, who are offering savings of up to €400 per person on seven-night stays at the four-star Centara Ceysands Resort & Spa.
For those traveling between 2st May and 15th July 2019, this deal can be snatched up if booked before 28th February. The offer means that this holiday now costs from €1,129 per person which gets you a range of dining options, gold sand beaches, and on-site water sports like snorkelling and jet skiing.
9. The eco-friendly side of Grenada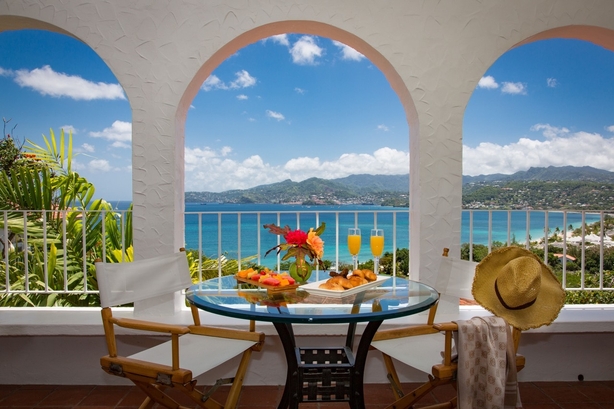 For an opulent trip on a budget, Grenada is one destination not to be passed up. Tropical Sky is offering savings of up to €800pp on seven night stays at the four-star Mount Cinnamon when travelling in April 2019 dates, if booked before 28th February. Thanks to this deal, this holiday now costs from €1,479 per person.
Soak in the sighs at a lush hillside resort, designed to be eco-friendly and relaxed and unwind in your luxury villa or apartment, set in lush gardens and equipped with kitchen facilities, separate dressing area and expansive balcony or terrace.
10. Your own private bit of paradise on the Seychelles
Get the jump on next year's Blue Monday by booking your luxurious holiday now. Tropical Sky is offering savings of up to €1,200pp on seven night stays at the five-star JA Enchanted Island Resort when travelling between now and 9th January 2020, if booked before 15th April 2019. This means you nab this holiday now costs from €2,789 per person.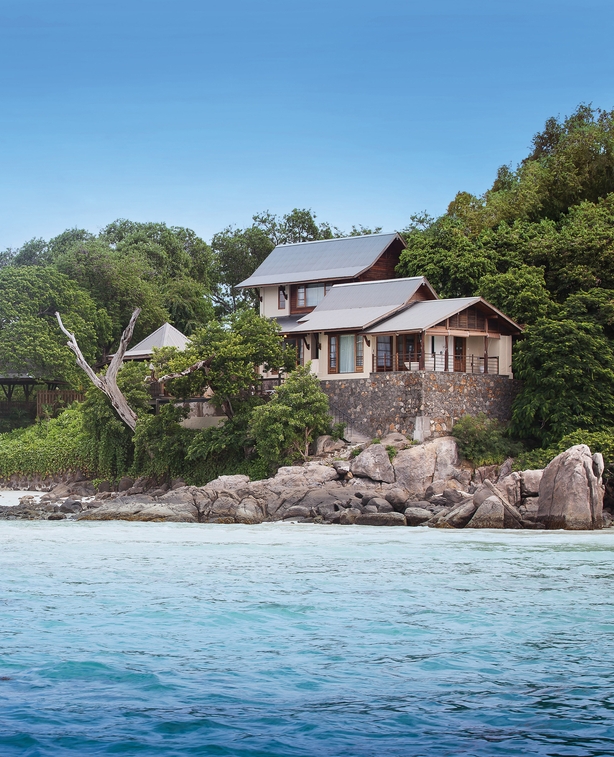 The award-winning boutique private island resort is unlike anything you've ever seen, nestled in natural beauty. In your villa, you can be assured of total privacy, while the spa and snorkelling facitilies bring you into deeper connection with yourself or the natural world.
6. Get to the root of the US with the Heritage of America Tour
There's no better way to understand a place than to see it, so now is the time to get to know the America of the past. American Sky is offering savings of up to €150 per person on a 9-night Heritage of America Tour, for selected 2019 departures, if booked before 28th February.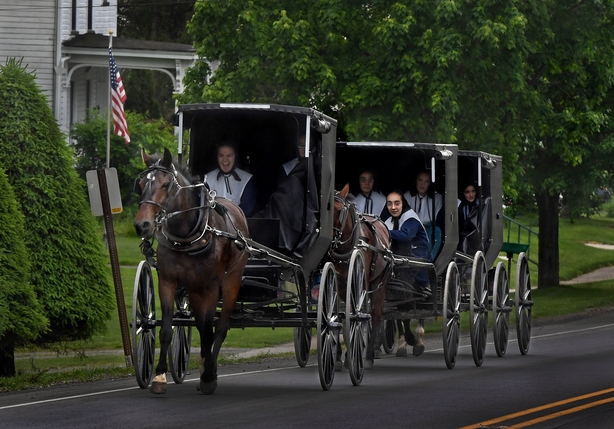 Featuring in-depth tours about the epic story of American democracy, the Senandoah Valley and the Smithsonian Museum in Washington DC, it is a deep dive into the country's rich past. You'll even get to meet an Amish person. All of this history from just €2,829 per person.