Now that the time to be merry has passed, 'tis the time to trawl the airline sales and convince ourselves we deserve that bargain holiday to Berlin or the Canary Islands. Even with site upon site offering the best deals and the most impressive experiences, nothing beats getting a look in at the destinations themselves.
In the new series of Getaways, presenters Vogue Williams, Tommy Bowe, Mairéad Ronan, and Joe Lindsay jet off to some of the most exciting and diverse places reachable by plane from Ireland, promising another year's worth of travel inspiration.
From trying their hand at water sports in Bulgaria and lounging on the beach on Turkey's Turquoise Coast, to exploring the dynamic and ever-popular volcanic island of Lanzarote and experiencing the astounding sights and smells of Hong Kong, the show is a reminder of just how many places we all have yet to delve into.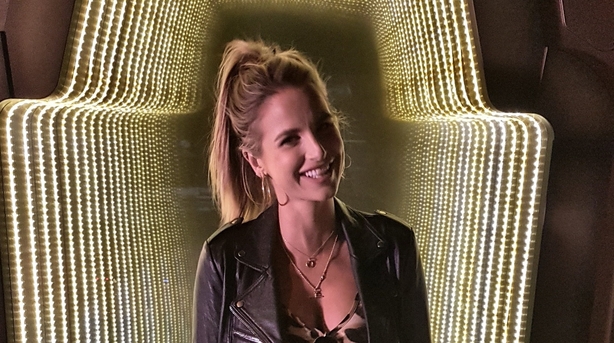 "Every season is amazing. This is honestly the best job in the world because you get to go to a city and everything you should go and see is mapped out for you," says Vogue.
"I think watching a holiday show if you're planning to go somewhere just gives you the perfect tips. I wouldn't have a clue where to go or what to do, you sometimes just wander but Getaways really choose the best that a city has to offer."
"We're starting with Seattle and, honestly, it would have never been on my list but it's such an amazing city. In a weird way, it's kind of like Ireland because it's so green and the weather is similar. We went whale watching, there are loads of cool museums, but what I loved most was the food. It's a real foodie place."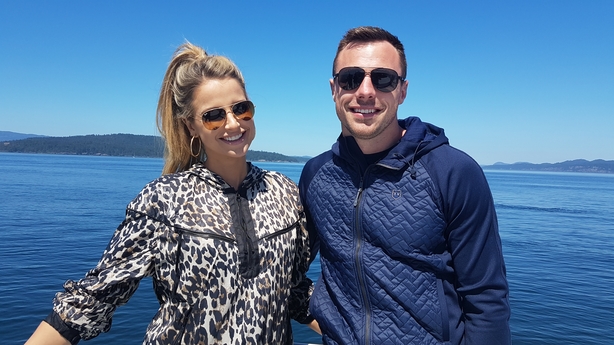 Tommy Bowe was in full agreement with his co-star and insisted that working on a travel show was a great career move after retiring from rugby.
"I really enjoyed the first season [of Getaways] and getting asked to do the second was brilliant," says Tommy. "I was just finishing up the rugby career before heading off to Seattle so it was a new venture.
"This time around, I did one with Vogue and two shows with Mairéad so it was great to mix it up. I was more comfortable with what I was doing this time so it was good. It's great fun to do, it's action-packed, your away filming for five or six days and it really is non-stop."
On tonight's episode, Tommy scans the metropolis by air, first on the iconic Space Needle and then on a seaplane skimming above the skyline, while Vogue loses herself in the glass sculptures of Chihuly Garden and MoPOP, the Museum of Popular Culture.
While Tommy and Vogue are soaking up the good times in Seattle, Joe Lindsay visits Co Waterford, dropping by Dungarvan's farmer's market with local chef Paul Flynn, and taking in the majestic Mahon Falls with its magic road en-route.
Tune in to Getaways on Tuesday 8 January, 8.30pm on RTÉ One.