We caught up with Dee and John Lee on their brief return to Ireland to hear all about their app CultureMee and their top tips for travelling with kids.
First, let's dive into the couple's love story.
Dee had just moved to Amsterdam after seven years of working in Investment Banking in London when she met John at an Irish bar. After a whirlwind romance, the two were married and globetrotting.
"I moved to Amsterdam on Wednesday and I met John on Thursday. We were engaged four months later. As part of our pre-honeymoon we did a big trip, 4-week trip, to Africa."
"When we moved from Tanzania to Zanzibar it was a different plug. I did a lot of research for that big trip because we were taking in five different countries."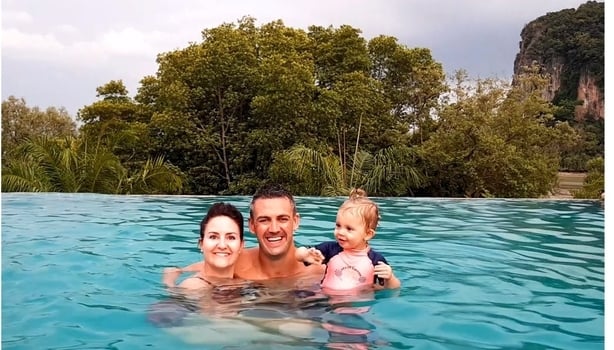 John was no stranger to travel and foreign cultures either. Luckily, his previous role allowed him to travel all across Europe.
"I visited 150 locations in Europe over a ten year period. For me, what I loved about it was the opportunity to meet different people and to experience different cultures.
"I speak six languages, four fluently. For me, it was just wonderful to authentically go to another country and try to understand and to meet other people. So when Dee came along with this idea I thought it was fantastic."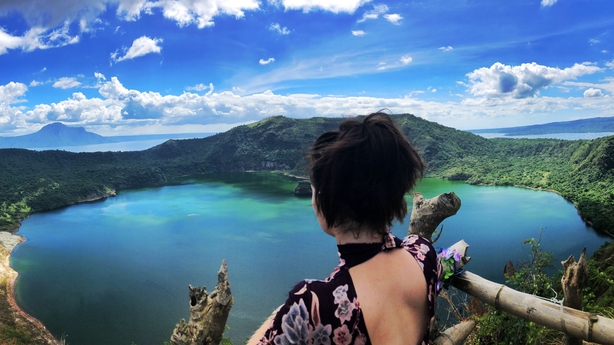 Once the two were wed, it only made sense that they would forge their love of travel to create a business.
"CultureMee, is simply an app that helps people to navigate other cultures when travelling. We very simply try to bring culture to life."
"There's a number of ways that we do it. For example, our culture videos that help bring it to life. We've got really snappy overviews, that help to explain the local culture in a fun way. We use local proverbs to help bring the culture to life.
"For example in Italy, 'sign language is useful for the deaf but vital for Italian.' And, of course, Italians use a lot of gestures.
"It's to help you to understand the do's and don'ts of other cultures."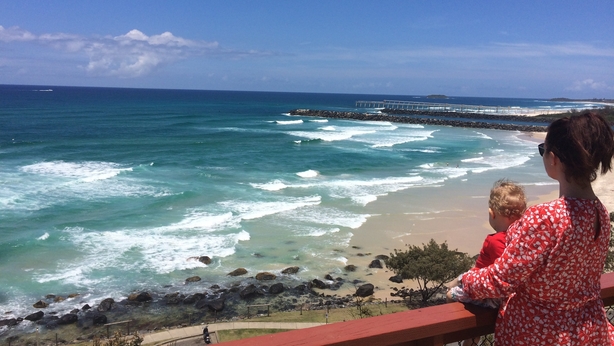 The app aims to help people avoid culture shock when travelling, something that the couple had to learn from first hand.
"My biggest culture shock was in India where all the men hold hands. But I never saw them holding hands with women just with other men. I found out that's completely normal and natural in India but at the time coming from Ireland it was a massive shock," Dee explained.
"Another really interesting one was over in Finland. When you're doing business there, often you do business in the saunas. You're naked in the saunas," John added.
"We've not done it, we've been to Finland many times but we've not been naked in the saunas, yet."
John says that travelling to other cultures makes you realise how indirect the Irish are. In places like the Netherlands, if someone gives a work presentation, people are really direct and honest in their feedback.

Whereas in Ireland if someone gives a presentation and asks what people think, people tend to say they like it even if they didn't.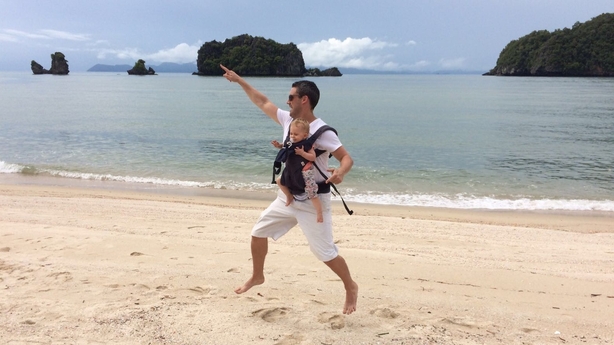 With so much experience behind them, we had to ask for the couple's top tips for big trips.
"Organisation. Have everything from the visas to the vaccinations organised, because in some countries you can't get in without your yellow fever vaccination card, for example. Just be prepared and put in the research on the important stuff to make sure you can get into the country," said Dee.
"And then clothes. Have a look and see what the climate is and what you need to pack. My biggest pet peeve is over-packing so if anything I probably under-pack."
John's top tip is gathering information from people who have previously visited your chosen destination.
"You usually look at websites or magazines, but your friends can be one of the best sources and that's what we have on the app."
"If you fill out your travel map you can see where your friends have travelled to. If you're going to Finland, you can see which of your friends have been there."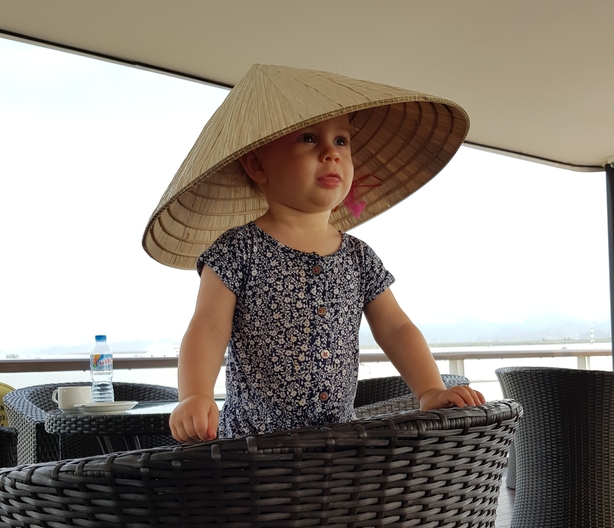 As the child of travel enthusiasts, seventeen-month-old Rosa has seen more of the world than most of us (23 countries and counting!). While travelling with children, especially babies, is enough to make some people cry, for Dee and John, it's just part of their lives.
"It's funny when we got back from our big six month trip in Asia, the first thing people asked us was 'What's it like traveling with a baby?' 'How do you do it?'"
"Actually it wasn't as difficult as I thought it would be. We kept things very simple.

"We barely used a buggy. She was in the ergobaby for most of it. Before we'd go to a new country I'd make sure we had sufficient snacks and food and nappies. And once you have the bare necessities covered, everything else is fine after that."
"It's been an amazing experience and it doesn't scare me at all flying with a child. I just think your life doesn't stop when you have a child. If anything you can embrace it all. A new type of adventure."
"The cutest thing is when she says 'sah-wah-dee-khaa' which is the Thai greeting. It's just adorable and it was one of the first things that she learnt to do."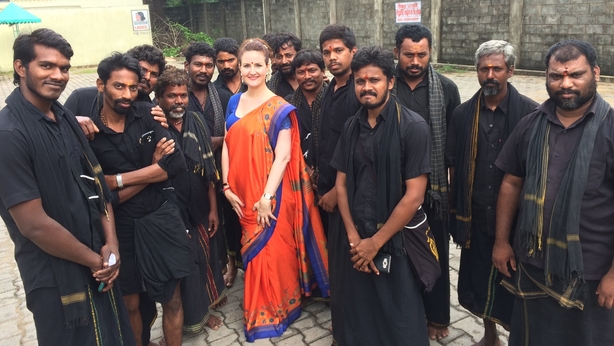 Between the two of them, Dee and John have seen a huge chunk of the world and we needed to know which countries made their highlight reel.
For Dee it's Africa: "We went trekking with gorillas in Rwanda and we did an amazing safari in Tanzania. Botswana was the highlight for me."
John agreed: "The gorilla trekking in Rwanda was spectacular. But another one was India. I embrace going to cultures that are completely different. From the dress to the way they drive to the way they talk and the manic-ness."
Watch the video above to hear more about the app and the couple's top tips for travelling.
---
The CultureMee app is available for free from the Apple and Android app stores or you can visit their website here.