Forty-five minutes drive from the bustle of Birmingham Airport lies an area of outstanding beauty in the heart of the British Midlands that many Irish tourists may have left off their radar.
If you've weathered the Wild Atlantic Way and screeched along the Causeway Coast, The Cotswolds is the area you should hop in the front seat for and it's only an hour's flight away.
The Cotswolds is that semi-obscure rural idyll, centred around Gloucestershire and Oxfordshire, that you've heard smug people talk about and where you imagine they saunter off for a weekend of excessive afternoon tea-ing. Pretty much spot on, but, jokes on us because this area of outstanding natural beauty has so much to offer at every price point.
Hire a car and spend a couple of days driving along rolling hills, through medieval villages, past lavish residences and dodging rain showers in quaint pubs and tea rooms. Or just hole up within a plush country house hotel and check every worry at the door. So whilst you're whistling through Lower Oddington via Ascott-under-Wychwood to get to Burford, here are some of the places to look out for in the Cotswolds.
Stow
Sitting pretty at the heart of the Cotswolds is Stow, short for Stow-on-the-wold (yes, a real place name), a market town that time forgot, a picturesque postcard of a rural 17th century English village.
More tea rooms and pubs than your eyes will believe, make sure to stop by family-run Huffkins (still going for almost 130 years), where you'll certainly enjoy a pot of flavoured tea and a thick wedge of lardy cake for just over £5 in a beautiful listed building.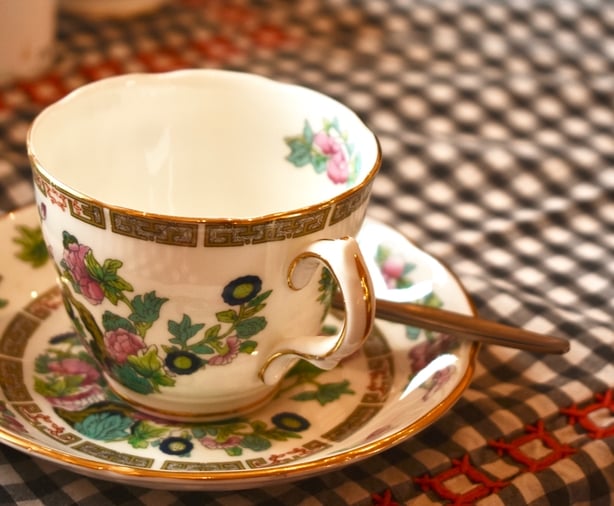 While away an hour or two stopping in and out of boutiques, craft shops, bookshops (like Jaffé & Neale) and food stores before The Porch House beckons for lunch (lucky you if you find yourself here for Sunday lunch for Cotswold lamb rump with all the trimmings for £17).
Coffee at Little Stocks is especially good, and it's linked to Old Stocks Inn next door if you fancy a pint or dinner. Alternatively, nose to tail dining and local produce punctuates the menu at The Old Butchers on Park Street, which has quickly become on the areas most popular contemporary restaurants. Throwing diners off the scent by the name, it's actually seafood, charcuterie and wine that's truly championed here.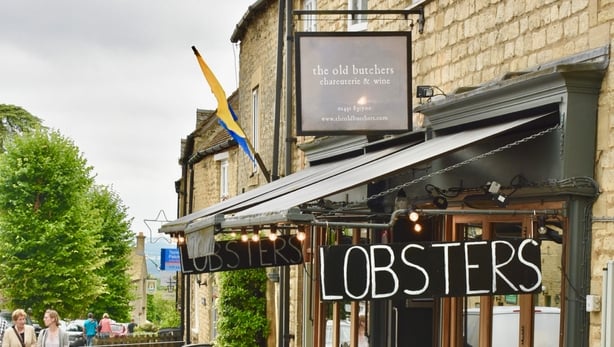 Broadway
With less bright lights but far more horses than its New York counterpart, Broadway is another town well worth exploring. Number 32 is one of the best restaurants in the town, serving breakfast to dinner daily with an Italian-influenced menu that offers great value.
A treasure trove of local produce, from cheeses and wines to chutneys, jams, bread and locally-grown fruits and vegetables, Broadway Deli is a must-stop. A little cafe within serves the local spoils, but if the weather permits this is the perfect place to stock up for an al fresco picnic en route.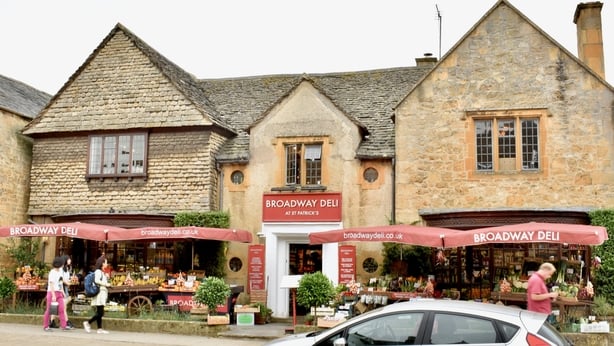 Just outside Broadway, you will find two great stops – Broadway Tower and Cotswold Lavender. The 65 foot Saxon-styled Broadway Tower offers impressive views over the area whilst the faint scent of lavender around the area of Snowshill will guide you to the rolling hills of Cotswold Lavender, where you can walk amongst the growing plants for a fee and dine in the adjoining cafe or pick up a dizzying selection of lavender-based products at the gift shop.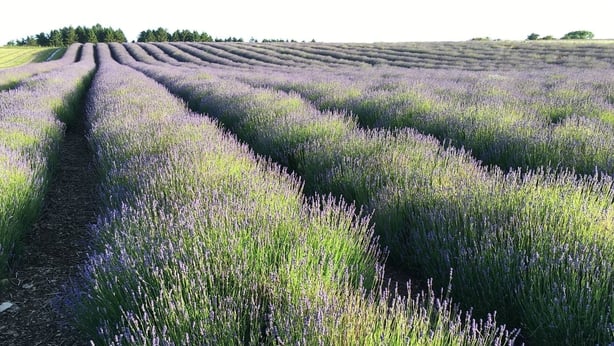 Daylesford
A beacon of all things organic, artisan and unintentionally premium, the name Daylesford is synonymous with top quality in the UK. The organic farm derives its name from the sleepy town its set in and now boasts a handful of pristine and perfectly-perfected stores in well-heeled areas of London.
Coo over the luxury interiors and verdant floral shop, savour samples from the chilled cheese room, take home a bottle of their branded wine or eat in at the posh bar or from one of the nearby high-end food trucks. Set within a minimal complex, you'll find a spa and boutique here, too.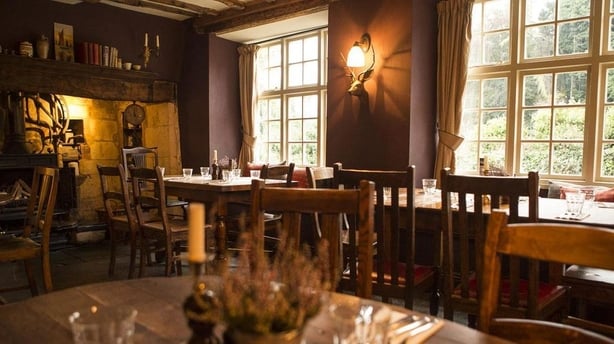 Reading like a who's who of award-winning rural pubs in England, tour the local watering holes including the Kingham Plough, The Ebrington Arms, The Wild Rabbit and The Fleece Inn – an award-winning 15th-Century pub owned by the National Trust. Each one demonstrates a commitment to great food alongside a highly desirable roster of ales, lagers, crafts and spirits.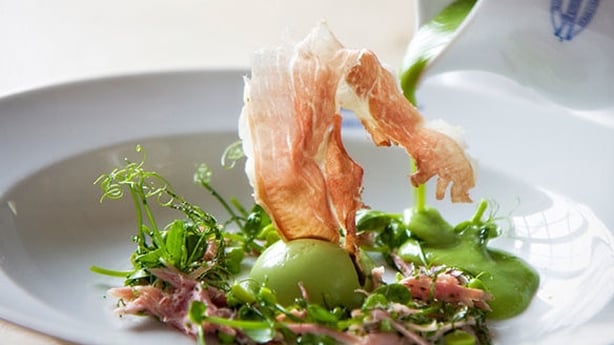 Evesham
For a spot to rest your head, quite a few of the pubs mentioned include rooms or are next to or near small independent hotels or inns but for something to splurge on, The Wood Norton in Evesham is the blow-out bolt hole you're looking for.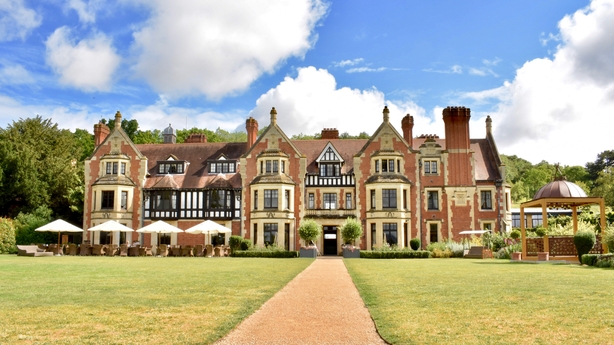 Located just outside the northwestern arc of the Cotswolds and sitting pretty on a south-facing hill surrounded by rolling greenery and manicured gardens you will find this former hunting lodge built by the Duc D'Orleans in 1897.
Transformed by the BBC who moved their operations here during World War II, it fell into disrepair by the early 2000s but fresh from a transformative renovation under new ownership it re-opened in 2012.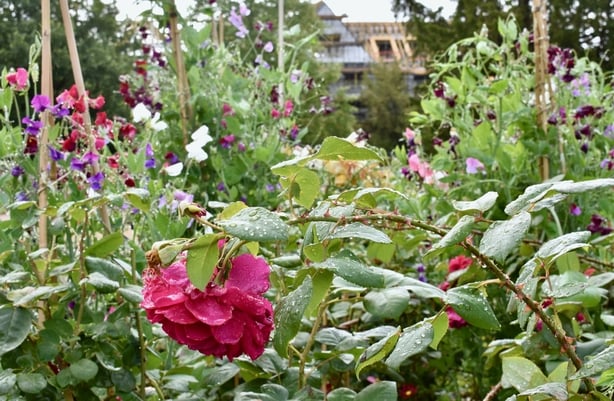 Restored to its original grandeur with a classic French chateau-meets-great British hunting lodge feel, there's over 50 rooms, five luxurious suites, two restaurants and a modern bar and terrace. Rates begin at £89.50 pps with the best rates available direct via the hotel.
Shakespeare county
In the surrounding area, you will find Shakespeare county within easy reach as Stratford-Upon-Avon lies just beyond the northernmost reaches of the Cotswolds. Further afield, the cities of Oxford, Worcester, Birmingham and Cheltenham all sit at the extremities of the Cotswolds region whilst both Bath and Bristol are both less than 90 minutes' drive away.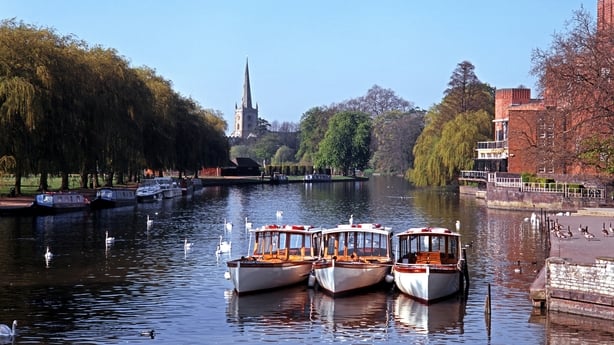 Flights
Aer Lingus and Ryanair fly daily routes between Dublin and Birmingham and Aer Lingus Regional operate frequent services connecting Birmingham to Cork and Shannon airports. FlyBe and Easyjet connect Belfast and Birmingham.
Russell Alford and Patrick Hanlon are freelance writers and blog about food and travel at www.gastrogays.com