We caught up with the Kentucky Rose, Lorraine on the Rose Tour and she told us all about what inspired her love of travel, the 50 countries she has visited and what's in her suitcase.
Her mother describes her as "a bit of a gallivanter."
"I've been to Europe, I did South America, Central American, I did all of North America. I've been to Africa and Russia. A bit much? But I've been settled in Kentucky for the last couple of years."
Trying to choose her favourite places she said, "Central America is amazing. Russia is beautiful. It's totally different. Everyone thinks it's closed off and very hard to get to but you can go visa-free through Helsinki, you can get in for three days and you're let do as you please.
"The people are very welcoming, they mightn't smile on the street like we do but they're very welcoming. They're very open to letting people in to see the beauty of their cities and their country."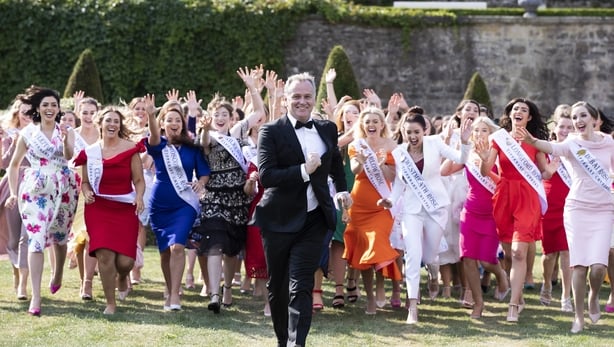 While we had her, we had to get Lorraine's top travel tips for a big trip. So, what does the Kentucky Rose pack in her suitcase?
"Definitely my phone, to keep in contact with everyone at home, make sure my Mother doesn't get too worried. Then I would say basics. Just basics to get you by.
"Don't worry about having make-up and all the stuff for your hair and loads of different outfits, just have enough to get you by so you can focus on what you're doing when you're travelling and don't be worried about looking a certain way."
What is it that inspired the Kentucky Rose' passion for travel?
"When I first start traveling [my parents] were like 'where are you off to? ' or 'why are you going there?' But they instilled that in me because when we were growing up we never went to Spain on holidays or we didn't do the sun holidays, we would've went around Ireland and there is not a county that I have not been to."
"That's where I got it from. They showed me everything in Ireland when I was young so I had to go somewhere else."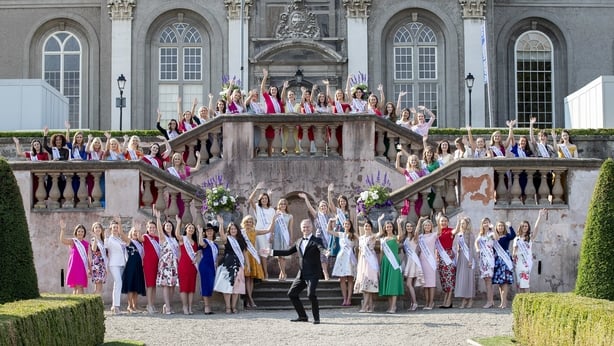 As a globetrotter, what are her favourite places in Ireland?
"Mayo, obviously! Everywhere in Mayo- the Greenway, Downpatrick Head, I love going to Clare Island or climbing Croagh Patrick."
"Everywhere in Ireland is beautiful - Cliffs of Moher, Kerry is beautiful. We were in Kildare all week and that was gorgeous. It's just a beautiful country especially when you get nice weather like today."
And owing to the amount of travelling the Kentucky Rose does, she is also multilingual. Telling us about her linguistic ability, she says, "I can speak four quite well. I have enough to get me by in a few others. And I can say, 'I don't know how to speak something,' in a lot because you need that."
Watch our interview about to find out where Lorraine plans to travel to next and what her highlights of the competition have been so far.
---
The Rose of Tralee will be live from the festival Dome in Tralee on RTÉ One on Monday and Tuesday night.