The challenge of any summer is to find fun, unique and memorable things to do, whether for families, couples or a group of friends. In Ireland's Hidden Heartlands, however, you are spoiled for choice in an area with endless possibilities for having fun. From luxury cruises and artistic marvels, to scenic walking trails and a party in an enchanted forest, here are the top five things you won't want to miss in Ireland's Hidden Heartlands.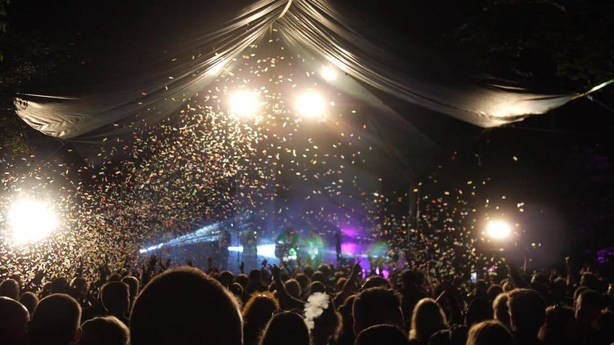 1) Party in a forest with The Secret Village Festival, Co Roscommon
Experience the enchantment of modern Irish music and nature at the Secret Village Festival - a spellbinding and unique event that's already the stuff of legend. Here revellers are wowed in a bewitching and lush forest behind the town, where the magic of Ireland's Hidden Heartlands is showcased in an extraordinary setting.
Founded four years ago in a bid to rejuvenate the village, the festival - held over the second weekend in August (this year on August 10-11) - creates a microcosm of the very best the area has to offer.
The festival is lovingly curated, from its main tenets of mysticism, natural spiritualism and artistic expression, to the bands, which are handpicked by the founders who audition by simply answering the question: "Can you put on a show?" It leads to an exciting line-up comprising almost entirely of unsigned bands, offering an eclectic mix of mainstream pop and folk, to hip-hop, grunge and fusion.
Visitors have called it 'mythical, magical, timeless, transient and unforgettable', and it certainly lives up to its reputation. The focus is entirely on artistic freedom and engaging with the stunning setting. Also on offer are workshops on mask-making, pottering, blacksmithing and even West African dancing and Djembe drumming. There are plenty of activities for all ages, making this an ideal outing for adventurous families.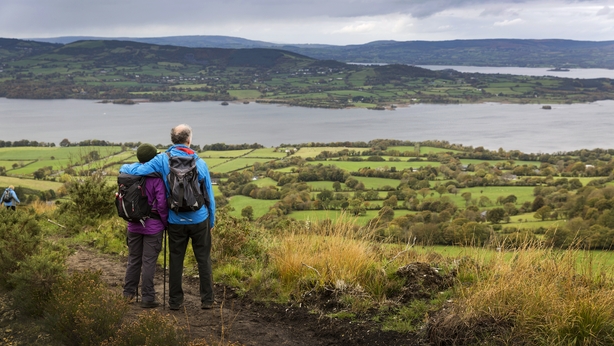 2) Walk in the footsteps of legends on the Beara Breifne Way
With the Beara Breifne Way, you can savour everything that the region has to offer while forging a deep connection to its storied history. The route follows that which was taken during the historic 14-day march of O'Sullivan Beara in 1603, and various relics mark some of the most significant spots on the trail.
The Beara Breifne Way has 12 stages, stretching from Cork to Cavan and winding through Ireland's hidden heartlands. With the winding Miners Way and Historical Trail and the scenic Suck Valley Way, both in Co Roscommon, and the Leitrim Way that passes by stunning Lough Allen, each route is engaging, picturesque and accessible for all levels.
With more than 40,000 people having walked its trails already, the Beara Breifne Way represents one of the largest community-based projects in the country. More than 240 farmers collaborated to allow unprecedented access to the stunning countryside, which is primarily private property.
With spots like the grand Clonalis House in Co Roscommon – the ancestral home of the O'Conor family, descendants of the last High Kings of Ireland - and the imposing O'Rourke's Castle in Co Leitrim – the seat of the O'Rourke clan - you will get an intimate glimpse into Irish history.
The Beara Breifne Way is highly customizable, making for varied trips for any level of ability. Explore its expanse again and again with the Beara Breifne Way Passport, specially designed to help travellers log their adventures. With each completed stage you get a stamp.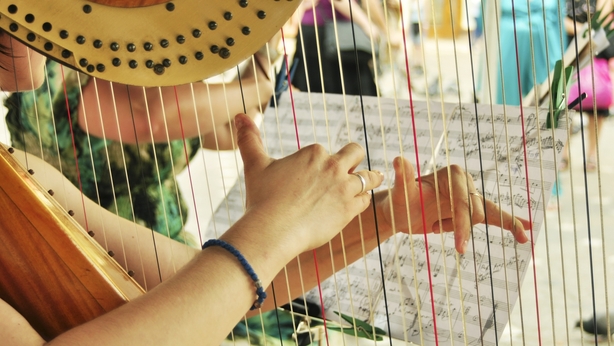 3) Learn to play the Harp at the 40th O'Carolan Harp Festival in Keadue, Co Roscommon
Here in Ireland the harp is a revered instrument and has been cherished for centuries. What is potentially the oldest existing harp (as well as the harp that inspired the coat of arms of Ireland) is displayed proudly in the Long Room at Trinity College, Dublin. Despite our love affair with the mystical instrument, playing has dwindled in recent years. The O'Carolan Harp Festival wants to fix that, and with its 40th anniversary this year now a central feature on Irish calendars, it is definitely doing something right.
Established to commemorate celebrated harpist Turlough O'Carolan (1670-1738), history is the rhythm to which the festival plays. The festivities, which run from August 3 to August 6 this year, end with a wreath laying at O'Carolan's grave at nearby Kilronan Cemetery. Before that there is a range of musical delights, including concerts, ceili, harp classes, lectures, recitals and, of course, the harp competition, where a coveted trophy and cash prize are up for grabs.
Past performers at the festival include Sharon Shannon, the Chieftains and Foster and Allen, as well as numerous artists from the US, Asia and Europe. It is the pinnacle of harp-playing both here and in Europe - and to be a part of it is to engage with a near-sacred aspect of Irish culture and history.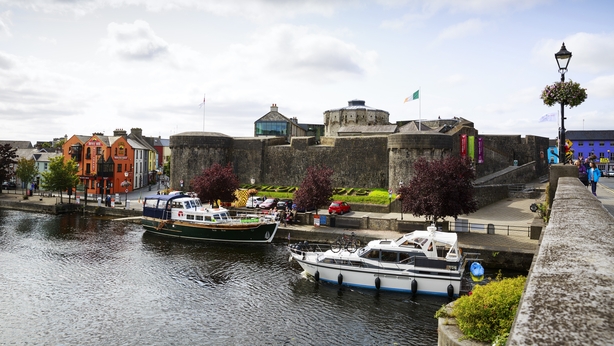 4) Take an elegant foodie cruise on the Shannon with Romaris Motor Yacht, Co Westmeath
There are any number of ways to explore the mighty Shannon river, from kayaking and canoeing to cruising on a hired boat and drifting down canals on a barge. However, if you're craving a taste of the luxurious, the Romaris Motor Yacht is the way to go - and it won't break the bank.
A cruise on the Romaris is less like sailing and more like sitting in a restaurant on the rippling waves of the Shannon. Cruises run almost every day, typically departing for Lough Ree or Clonmacnoise at three different times. Here the staff are beloved for their hands-on attention to detail, ensuring an unforgettable trip for couples, families and large groups alike.
The yacht is especially celebrated for its expertly crafted three-course meals and high tea on board. Revel in the serene blue waters of the Shannon over a meal of pear and goat's cheese salad and strawberries and cream, or nibble on mini quiches and chocolate brownies with tea, coffee or champagne.
Time your voyage right and watch the sunset over the Shannon, your sublime evening complete with a song from the crew if you're lucky!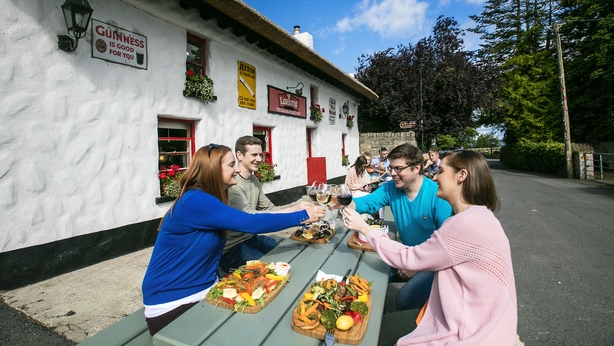 5) Experience A Taste of Lough Derg across Tipperary, Clare and Galway
Ireland's Hidden Heartlands is renowned for its verdant walking trails and glistening lakes, but the Taste of Lough Derg has added a new star attraction to the region - food. Now in its fifth year and with 30 different events to sample, A Taste of Lough Derg is a culinary extravaganza.
Spanning the counties bordering the alluring lough, including Tipperary, Clare and Galway, the festival offers a different and memorable way of exploring the area. From June to early September, local farmers, artisan producers and restaurateurs join forces to promote not only food, but inventive ways of sharing it.
Give Willy Wonka a run for his money with a chocolate making session at Wilde Irish Chocolate Factory in Co Clare on July 25, or explore the lough by kayak, ending with a picnic of foraged foods from its fertile surroundings on August 11.
There are a range of activities between these gastronomic delights, such as movie nights, a walking trail in the steps of Brian Boru and local music nights, so that in between bites you can sample the rich community spirit, too!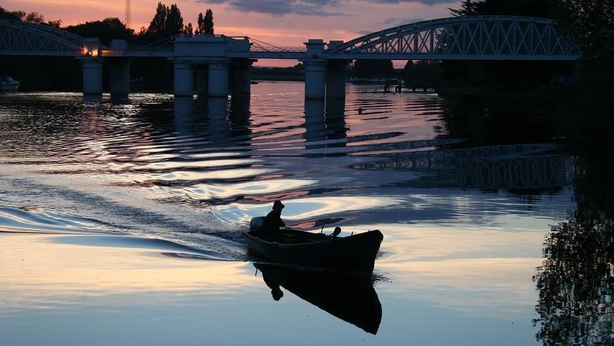 There are numerous ways to experience the delights of Ireland's Hidden Heartlands, but enjoying its vibrant events and unique adventures is the very best way to sample the region. You'll meet innovative creative minds and the people who are keeping our cherished traditions alive. All this and more, in Ireland's Hidden Heartlands.
Find out more and start planning your trip on www.discoverireland.ie