Whether you're planning a family break in the sun, a trip on the biggest cruise ship in the world or you're looking ahead to a winter wonderland, we have tips, news and advice to help.
Want to Travel the World as a Pilot?
In the latest travel new, Aer Lingus has launched a 'Future Pilot Programme' - a fully-sponsored, fully-mentored training platform, for aspiring pilots.
Have you always dreamed of taking to the sky? Successful candidates will go through an intensive 14-month training programme before they can begin their career as a First Officer in 2020.
Listen up ladies - it seems that the company are working to attract more female applicants to the Future Pilot Programme. In fact, Aer Lingus was the first airline in Europe to employ a female pilot, Gráinne Cronin.
Brand new flights from Belfast.
Are you super organised? Making travel plans for Summer 2019? Well, we've got news for you. Jet2 have just announced a whole host of new flights from Belfast for next Summer.
From May 2019, they will fly to Bourgas (Bulgaria), Chania (Crete) and Izmir (Turkey). The flight to Crete is especially interesting because holidaymakers will have access to the northwest coast of Crete, opening up blue flag beaches and historic sights in resorts such as Rethymnon, Aghia Marina, Chania Town, Kalyves, Stalos and Kolymbari.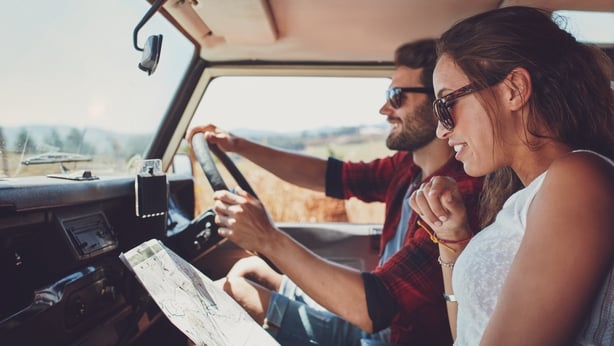 Planning a Staycation?
Planning a Staycation? Check out Ballyfin Demesne in Co. Laois. The lavish hotel has been named as the AA Hotel of the Year 2018.
With only 20 rooms, the hotel offers wonderful hospitality to guests with a team of butlers at hand ensuring guests are well cared for at all times.
If you like to keep busy, the establishment offers spa treatments and a number of country pursuits such as falconry, archery, fishing and clay shooting.
Roadtrip!
If you're sticking around Ireland this Summer, why not check out the culture and hospitality Waterford has to offer - get dressed up for a night on the town with an evening at the opera at Cliff House Hotel.
Heading to the capital? Stay in style in the Radisson Blu Royal Hotel in the heart of Dublin City.
Travelling to France this Spring?
There are plenty of strikes in the calendar for the end of April and May in France, with Air France unions announcing new dates and rail workers set for 26 more days of industrial action.
Find out when to avoid train and plane travel in France this spring with this handy calendar.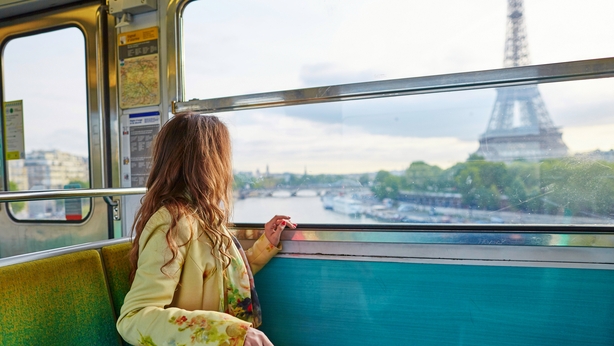 Dublin Airport gets four new airlines!
After a long winter, it seems that we're all dying for a sun holiday and Dublin airport has delivered. This Summer, the airport will have five new long-haul routes and nine new short-haul routes as Cathay Pacific, Croatia Airlines, Hainan Airlines and Icelandair are set to join Dublin Airport.
Heading East?
Offering the perfect blend of intoxicating culture, beautiful beaches and world-class cuisine, the Far East is hard to beat. TravelMedia.ie have some fab tailor-made holidays to the fantastic Far East. Hayes & Jarvis.

Ever been to Canada?
Canada offers something for everyone; it is a country as vast and as different as its people who, by the way, are just as friendly as everyone says.

Calling all Students!
Are you a student planning a trip with your friends this summer, or have a child heading abroad with friends? Don't forget your shots!
Tropical Medical Bureau will have you fully prepared and protected against possible health risks with their Summer Student Travel Bundle.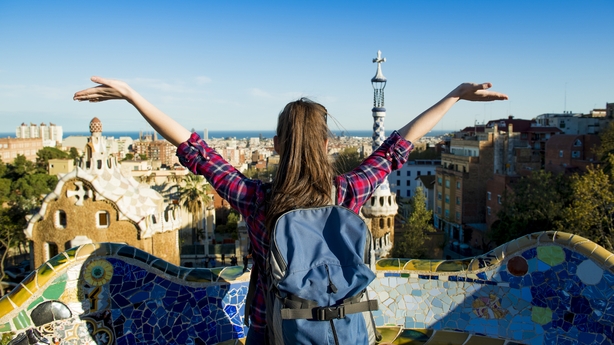 European Best Beach 2018
Good news for anyone heading to the Algarve this summer, or indeed Portugal, as thousands of Irish are. Praia do Carvoeiro, in the western Algarve, has been named as the European Best Beach 2018 by European Best Destinations website.
The site was won over by the setting of the picturesque beach in the busy holiday destination. In total, nine Portuguese beaches made the shortlist, including four more in the Algarve but Praia do Carvoeiro earned the top spot.
Four other Algarve beaches on the short-list...
Fuzeta, located on Ilha da Armona in Olhão, is singled out due to its "fine sand beaches, turquoise waters, quietness and sweet scenery".
Armação de Pêra, where there are "sandy stretches as far as the eye can see, framed by golden cliffs".
Praia da Marinha, "one of the most emblematic and beautiful beaches of Portugal"
Praia da Cova Redonda, "a real paradise, with calm clear waters".
Hop over to St. Johns
It's not just European beaches that are on our doorstep – did you know that the stunning Canadian destination St. Johns, is just a 4.5-hour flight away? Count us in!