Sitting among lush mangroves on squeaky-soft sand with the sound of the Andaman Sea lapping in my ear, was a pinch-myself-moment. Add a tribe of international nomads and dream manifestation workshop, and it felt like I had drifted off to some celestial realm.
I was in the newly opened five-star Baba Beach Club; situated on a seemingly endless stretch of golden sand north of Phuket in Thailand.
The event was Colours of Love Festival; billed as, "three days to connect, create and celebrate".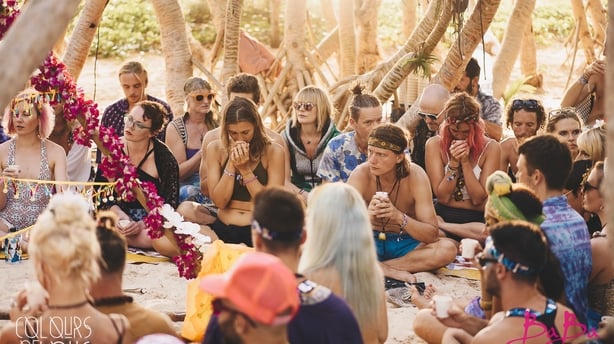 Initially, I questioned what a free-spirited festival such as Colours of Love was doing in an uber-plush hotel, but it quickly becomes obvious why this partnership worked. One of the bar staff synopsised their common ground; "a music hotel for the professional hedonist."
Colours of Love organisers urge you to "activate your dreams into reality" and Baba Beach Club felt like the manifestation of any discerning music lover's dream. It's a purpose-built luxury party venue with a Funktion-One surround-sound system.
Privilege (Ibiza), Berghain (Berlin) and any club worth their salt use Funktion-One. But rather than hearing the crystal clear beats in a dark club, Baba's speakers are dotted around a blue and black-striped pool with inbuilt podiums and a swim-up cocktail bar. This was my kind of clubbing.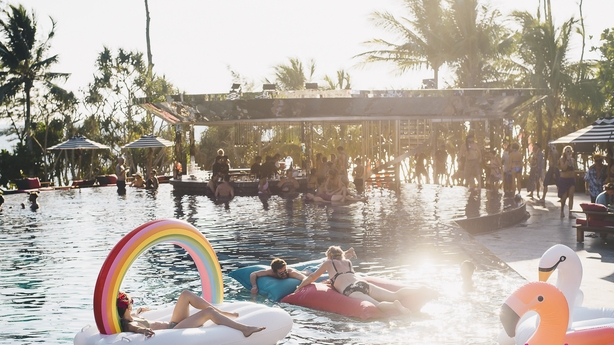 The hotel is designed for fun in the sun and the pool-come-party area has a laidback luxurious feel. It's a stroll through the mangroves to the stunning Natai Beach; no gate or barrier blocking the flow from poolside to the largely empty strand.
The area is yet to be exploited by mass tourism, and probably one of the reasons why it attracts celebrities. The Kardashians were in a neighbouring resort recently and Lindsay Lohan was at Baba's first big party last November.
At Colours of Love, I was surrounded by more glitter than glitterati. They were a clan of free-thinking party-goers dressed in attire that wouldn't look out of place at Burning Man. Acts such as Maxxi Soundsystem, Robbie Akbal and the festival founders, Wild Sirenda, perform on the poolside stage.
The crowd partied, while performers, many from The House of Yes (New York), danced, hooped and practised fire poi around the pool and on the rooftop of the disco-ball-like bar.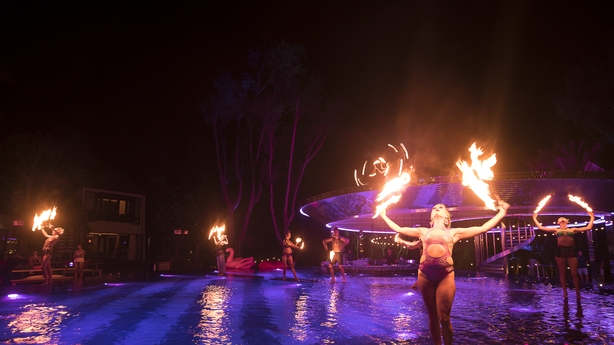 Modelled on club hotels in Ibiza and Miami, Baba Beach Club has a regular roster of pool parties and visiting DJs. The crowd at Colours of Love was 150-strong; both the hotel and festival organisers like to keep their party numbers under 200 for intimacy and exclusivity.
The hotel basement has purpose-built locker rooms where partygoers who aren't staying on site can shower and leave a costume change. Each villa is fitted with a Bose sound system that allows you to choose from a selection of curated DJ playlists. With a Baba record label in the works, it seems like they have thought of everything for the house music lover.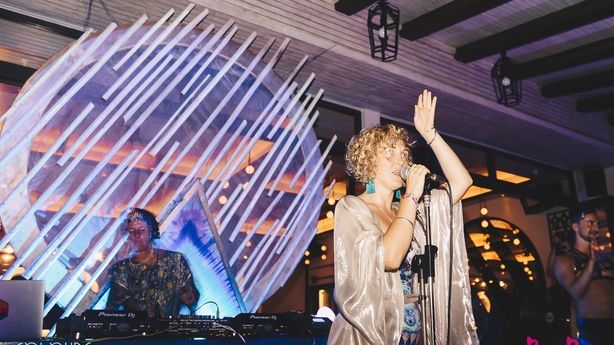 The resort has 16 villas and suites and two five-bedroom villas, as well as a further 61 residents to be added throughout this year. I stayed in a spacious duplex-suite that overlooked the pool/party area.
Downstairs was a large kitchen and living-room with a minibar full of complimentary drinks and snacks. Upstairs had a walk-in vanity/wardrobe area, and a large bedroom with lofty ceilings and a super-king bed. Lights could be changed to suit the mood from pre-programmed settings such as 'chill', 'sexy' and 'ambient .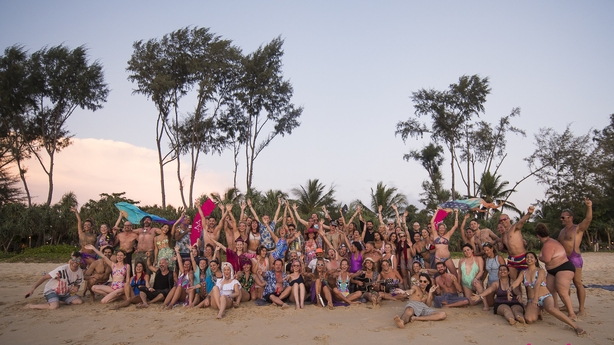 The bar got a run for its money with Colours of Love attendees exhausting the excellent cocktail* menu, and the smiling staff couldn't do enough for you. The hotel's restaurant was spread over two stories overlooking the pool. The menu included sushi and a mix of Thai and European cuisine.
I couldn't get enough of the stir-fried Morning Glory and the melt-in-your-mouth Peppered Calamari. The breakfast buffet had a great selection of smoothies, juices, pastries, eggs (any style) and Thai options, and was worth crawling out of bed for.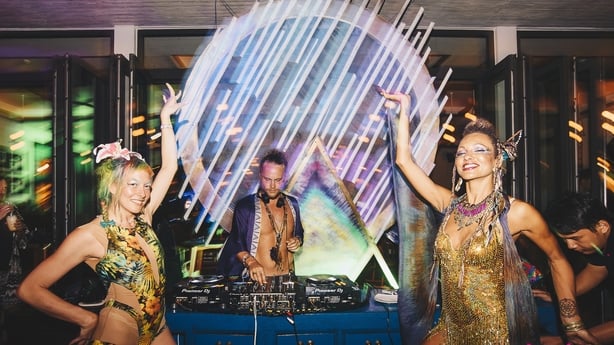 As night fell the festival revellers made their way to the beach to watch the sunset, and the staff did a turn-down service leaving a small sea-shell and a quote from Buddhist monk Pema Chodron on my pillow.
It read "maybe it's just the beginning of a great adventure". Appropriate, considering both Baba Beach Club and Colours of Love are in their infancy, and on track in manifesting their said dreams.
---
Baba Beach Club is 20 minutes north of Phuket International Airport. For more information visit their website and to keep updated on their events visit their events visit their Facebook and Instagram.
Colours of Love is the brainchild of electronic music duo Wild Sirenda. The festival, now in its second year, aims for each participant to leave the festival having connected with a global family through music, art and ceremony.
They hope the festival experience will inspire personal transformation and intention setting for each participant. In addition to Thailand, Colours of Love is already in Sri Lanka and will be in Portugal this September. For more information on Colours of Love visit their website.
Colours of Love will be in Portugal this September. In January '19 it will be in Sir Lanka and Thailand in March '19.