At the heart of Spain is its inland capital, Madrid. Perfectly placed for a snappy two-day trip or weekend sojourn in the sun (hopefully!), the Spanish capital is all about bite-size tapas at busy food markets, sprawling parks and picturesque palatial plazas.
The third-largest city in the EU (behind London and Berlin), but you'd never know it. Madrid feels surprisingly neighbourhood-like, compact and accessible. With a great transport system, it's thankfully also easy to get around and the city is a flurry of music, food, nature, song and dance.
The main shopping district around Puerto del Sol and Gran Via offers almost every brand imaginable and will certainly lighten the wallet. Whilst around that area, visit the Estatua del Oso y el Madroño, which is a 4m statue of a bear and a strawberry tree – the unique symbol of the city which adorns its official flag and coat of arms.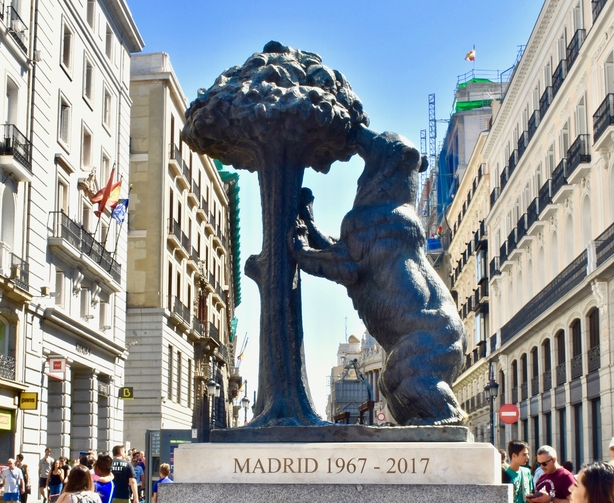 The edible symbol of Madrid? Tapas. Mercado de San Miguel is the place for a light bite, enjoyed at the counter jostling for space amongst the locals. It's fast-paced, quickly-served and affordable prices here.
For larger dishes with a trendy, street food atmosphere, head to the Mercado San Iledefonso, the spot where young professional Madrileños and visitors alike convene for the buzzing atmosphere, great food and drinks, it's got three bars, two terraces and 20 food traders.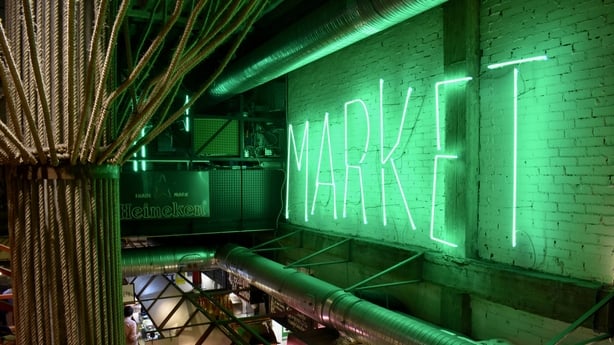 Into art? Visit Madrid's 'Golden Triangle', a trio of famed art museums – the Prado Museum, the Reina Sofia Museum and the Thyssen-Bornemisza Museum. The former pair specialising in 20th-Century art and the latter documenting historic through to contemporary, all three are within walking distance of one another and an afternoon spent swimming in artistic inspiration and culture.
Afterwards, grab a bite at TriCiClo, one of the city's best restaurants followed by a nightcap at a nearby wine and tapas bar Casa González. For something less fancy and a little kinder to the purse, Mercado de la Reina sprinkles traditional Spanish dishes with global inspiration whilst also holding within Gin Club, the city's original gin tonic bar.
For a morning activity, beat the crowds and visit the Palacio Real de Madrid – the Spanish Royal residence and the largest royal palace in Europe by square footage. Plaza Mayor is a picturesque plaza offering a glimpse into time-gone-by Madrid.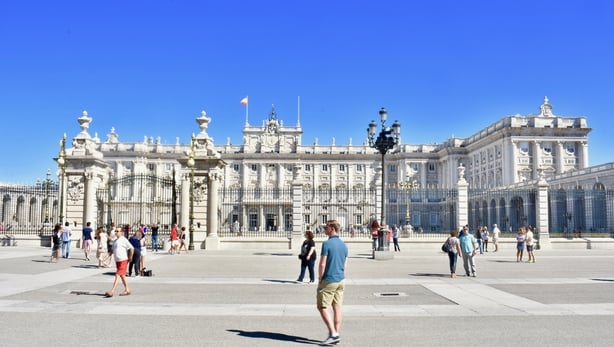 It feels like the majority of Madrid descends on the Embajadores neighbourhood every weekend. Here is the location of the city's largest flea market, El Rastro, which is a busy blur of stalls with a great energy, and you may even nab a bargain too!
Earning yourself a sweet treat, Pastelaría La Mallorquina is something like the Bewley's of Madrid. This traditional, grand cafe is a patisserie lovers' dream. You'll be mesmerised by the gorgeous pastries the likes of which you've never seen before on display here. Go on, go for it! Order a café con leche at any cafe in Madrid, too – strong yet creamy.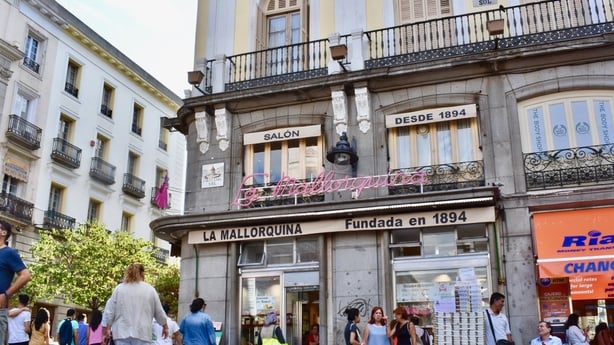 Mercado de San Antón in the Chueca district is an upmarket food hall with a lavish line-up of food produce on the lower floor and a wonderful selection of food traders and restaurant outlets on the upper floor.
Whilst here, or near to a supermarket, grab some ingredients for a picnic if the weather's nice and retire to El Retiro Park, the lungs of the city. A former Royal park (now public) with pristinely manicured lawns, statue-filled avenues and boating lake, sit on the grass, take a deep breath in and swim in all the beauty Madrid offers.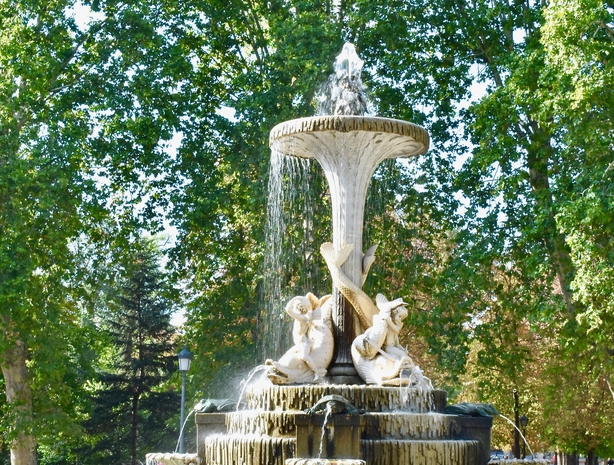 Country: Spain
Flight time: approx 2 hrs 30 min
Flights: Aer Lingus, Ryanair and Iberia Express connect Dublin Airport with Madrid three times a day, plus summer flights twice weekly from Cork on Iberia Express. About €120 return per adult.
Language: Spanish
Currency: € Euro
Time Zone: GMT+1
Russell Alford and Patrick Hanlon are freelance writers and blog about food and travel at www.gastrogays.com