Irish comedians Dara Ó Briain and Ed Byrne are on an adventure in a brand new travel series for RTÉ, Dara & Ed's Road to Mandalay.
In this week's episode, the comedy duo head to Phuket where they meet with local environmentalists who are campaigning to protect Phuket's wildlife and help to return two turtles to the sea.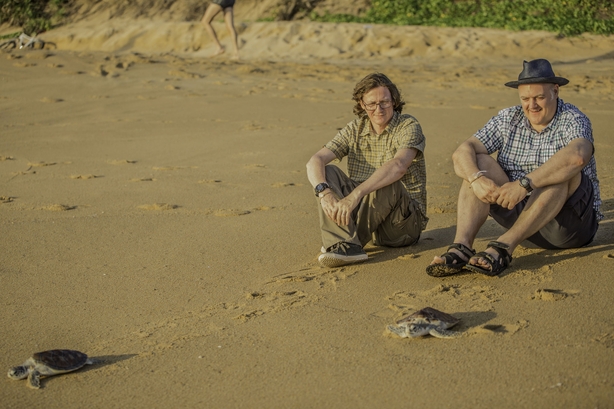 Next, the two head to Thailand's capital, Bangkok, which recently became the most visited city in the world. Dara and Ed contemplate their mortality by lying down in a coffin to reflect on their lives.
The lads head out of town on a rice barge to take in some culture and history at the ancient Thai capital of Ayutthaya where Ed takes up Muay Thai boxing for a day.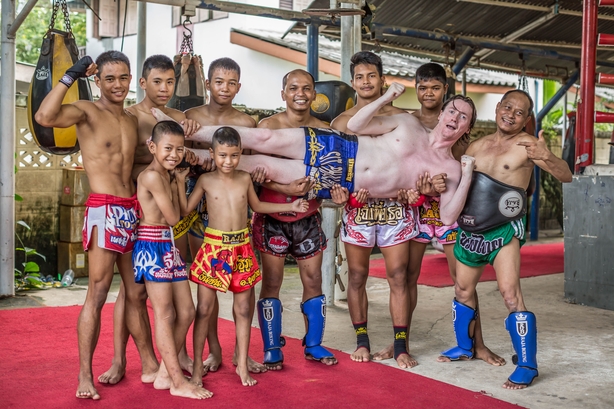 As they head towards the north of Thailand, Dara and Ed take in some tourist activities including a Thai massage and a visit to the Hmong hill tribe who have transformed their traditional go karting track into a fee paying tourist attraction.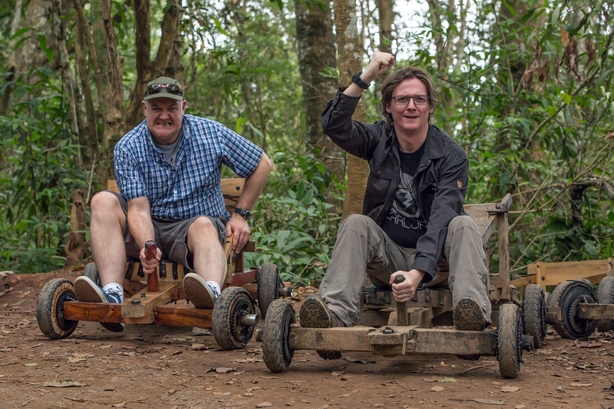 Finally, our travel guides take us to the Golden Triangle where they visit a sanctuary for elephants. This eco-friendly tourist resort is generating an income that will care for both the elephants and their handlers.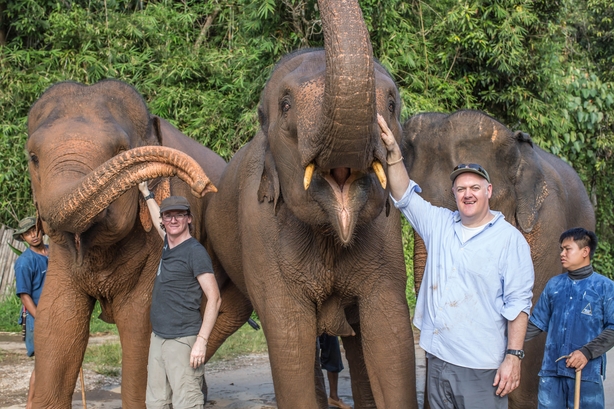 Tune into Dara and Ed's Road to Mandalay on RTÉ One at 10:15pm tonight, Thursday, 11th May.