Summer is officially here and the weather seems to be in the right season for a change. It's time to get out of the house and enjoy all that this country has to offer. There are plenty of fun activities to keep people of all ages and interests entertained.
We've done the hard work and narrowed down the list to ten things to do in Ireland this week.
Garden Show Ireland, Antrim Castle
A unique visitor event in a stunning Northern Ireland setting in Antrim Castle Gardens on Friday 5th, Saturday 6th and Sunday 7th.
Gardens, crafts, flower arranging, talks, cookery demonstrations and lots more.
Children under 16 are free when accompanied by an adult and there will be loads of fun activities to keep them entertained including planting seeds, creating a fairy house and clothesline, face painting, clay making, kite workshop, climbing wall, crazy golf, fairy tree garden and a dog show.
National Archaeology Museum, Dublin
The popular museum on Kildare Street has organised another popular free family event on Saturday, May 6th from 2pm-4pm.
Drop-in and explore Ireland at the time of Celtic Kings. Find out more about the mysterious bog bodies and what they may have worn to special ceremonies, then make your own leather armlet to take home! No booking required but arrive early to guarantee your place.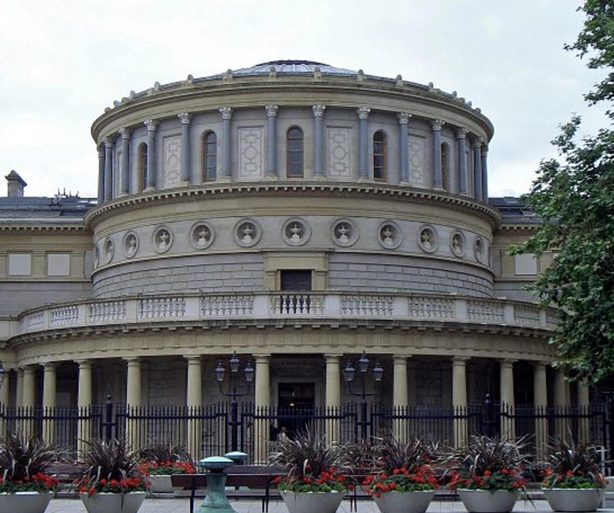 Darkness Into Light
Darkness Into Light, the annual 5km walk/run supporting suicide and self-harm charity, Pieta House, takes place in a number of locations throughout Ireland starting at 4:15 am on Saturday, May 6th and crossing the line just as dawn is breaking.
The first event involved 400 people in the Phoenix Park in 2009 and this year's event takes place simultaneously in 80 venues across Ireland with over 130,000 people sharing the light and helping promote suicide prevention. Find your nearest venue and register online in advance to avoid any delays on the day.
An Táin Arts Centre, Dundalk
The classic nursery rhyme Humpty Dumpty is brought to the stage this weekend in this interactive, all singing, all dancing production.
Join Humpty on his big adventure on Saturday, 6th May at 2 pm; sing along, solve puzzles, and meet lots of famous children's characters along the way, including The Three Little Pigs, Little Bo Peep and all the animals on Old MacDonald's Farm. When Humpty climbs the highest wall in the Kingdom, who knows what might happen next?
Every Saturday the centre also has a free Family Hangout where parents can enjoy a free coffee and a browse of the latest exhibits while children have fun exploring their creative toy box and art cart full of puzzles, colouring activities and games.
Blackrock Castle Observatory
Blackrock Castle Observatory in Cork has been training kids to be Astronauts since 2007 and this Sunday hosts a special Junior Space Camp suitable for kids between 5-7 years old.
The little space enthusiasts take a journey into Space and have a chance to explore and experiment with science that they can amaze their friends with. This is a fun and hands-on workshop.
Junior Space Campers pay €10 for their space adventure and can bring their parents for free! (One parent per child/group of children is required). Booking and pre-payment are essential.
National Gallery of Ireland
The Beyond Caravaggio workshops continue this weekend and it a great way to introduce art to children over eight years of age. Artist Edel Campbell explores key themes in the exhibition with a visit to the Gallery rooms to discuss a selected painting.
This will be followed by a practical workshop inspired by themes such as theatre, costume, still life, and portraits. Tickets available in advance from the Gallery Shop for €8 and the event lasts for ninety minutes.
There is also a free family tour of the collection on Sunday, 7th May at 12:30. It is a short tour suitable for prams and strollers. No booking needed.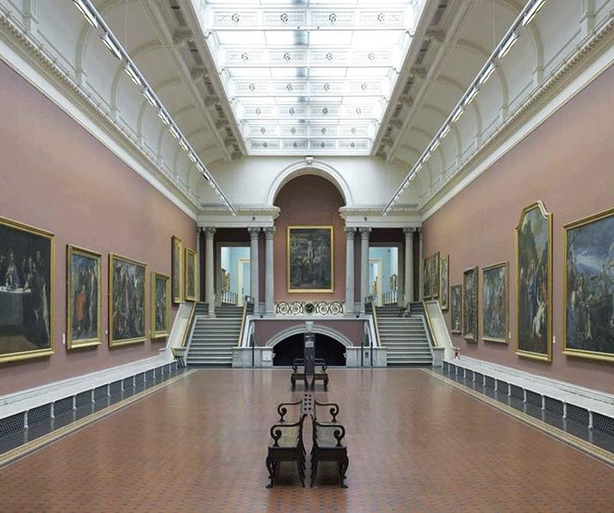 St. Brigit's Gardens - Herbcraft: Bealtaine
On Sunday, 7th May, in the first of their new Herbcraft series, St. Brigit's Gardens discover herbs and remedies for each season of the Irish/Celtic Wheel of the Year in a workshop from 11 am to 5 pm.
Bealtaine, the season of Summer, begins in May and is a time of blossoming and fertility, of creativity and transformation. They will focus on four native herbs abundant at this time of the year and learn ways to make teas, tinctures and other healing remedies.
National Wax Museum Plus
The popular family museum is back with a bang, opening last week in its new city centre location over three floors on Westmoreland Street, Dublin.
They have been closed since December while they moved venues and return having made improvements and updates to the Chamber of Horrors, Wax World and Sports World, as well as adding some more interactive exhibits that the kids will love.
RTÉ All Ireland Drama Festival, Athlone
The 2017 RTÉ All Ireland Drama Festival will take place at the Dean Crowe Theatre, Athlone from Thursday 4th May to Friday 12th May 2017, with the Presentation of Awards on Saturday 13th May.
The RTÉ All-Ireland Drama Festival comprises of nine nights of the best in Irish amateur drama performed at the Dean Crowe Theatre Athlone for the prestigious Festival Trophy as well as for other major acting and technical awards. The festival is supported by an active fringe which involves street theatre, art exhibitions, workshops and events for all age groups.
Finalists feature amateur groups from around the country with performances including Philadelphia Here I Come, The Cripple of Inishmaan and The Play About The Baby
Riverbank Arts Centre, Newbridge
The Riverbank Arts Centre in Newbridge has a fun interactive exhibition for children this month.
The Imagination Playground is described as a breakthrough playspace concept designed to encourage child-directed free play – allowing children to build, dream, and create endless possibilities.
Essentially, it is 105 big blue foam blocks of various shapes and sizes that allow children to let their imagination run wild. The children will create, play, work together, solve problems and have fun. The free exhibition runs every day until Saturday, 27th May, but weekend booking is essential.
Leopardstown Racecourse
The Derrinstown Stud Derby Trial on Sunday, May 7th is a family race day where Kids Go Free. There will be a host of activities to keep all the family happy including magic and puppet shows, Imaginosity storytelling, Star Wars characters, stilt walkers, inflatables, face painting and balloon making, all under cover in the Family Marquee!