Find the latest holiday offers and hotel breaks in one place - Travelfinders.ie. Browse the latest offers and deals home and abroad. Travelfinders advertises offers on behalf of all the leading tour operators, travel agents and Irish hotels. All offers can be found on the travel pages of RTÉ Aertel (TV & Online) as well as on Travelfinders.ie.
This week's holiday deals include:
Super Deals with Sky Tours
Tenerife Family Offer from just €1699 total
Last 3 Seats Remaining
02 June – 14 Nights
Parque Santiago 3
Based on 2 adults & 1 child
Price includes flights, transfers, accommodation & 15kg bag per person.
Cruise offer of the Week from just €899pps
01 April - 7 Nights
Canarian Flavours
Thomson Majesty
Price includes flights, accommodation, bags, and transfers.
Family offer of the week from €1056 Total
06 May - 7 Nights
Majorca - Santa Ponsa
Ola Bouganvilla - Self Catering
Based on 2 adults & 2 children
Price includes flights, accommodation, transfers and bags.
City Break of the week from just €179pps
06 October - 3 Nights
Budapest - Gloria Hotel
Flights & Accommodation only
All offers are subject to availability, T&C apply. For further information visit www.skytours.ie or call 01 8366677. Quote 'Travelfinders'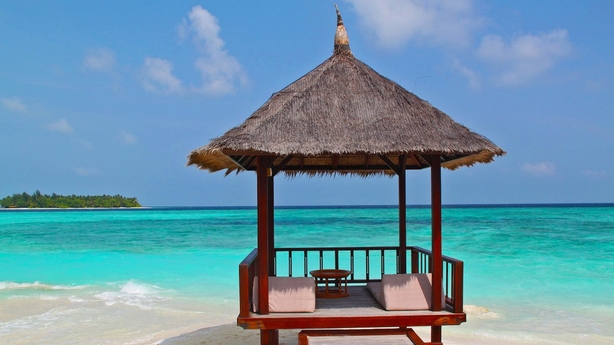 Amazing Costa Del Sol offers in May with Sunway!
Benalmadena - Flatotel Apts
Self Catering - 7 Nights
29 Apr & 06 May from €379pps
13 May from €429pps
20 & 27 May from €379pps
Prices are based on 2 adults sharing & include flights and accommodation. All offers are subject to availability, T&C apply. For further information visit www.sunway.ie or call 01 2366856. Quote 'Travelfinders'
Fantastic offers with Loveholidays
Majorca from €401pps
06 May - 7 Nights
Bellevue Club
3* Half Board
Tenerife from €395pps
05 May - 7 Nights
Las Pirmides
3* Half Board
Algarve from €282pps
02 May - 7 Nights
Clube Praia Da Rocha
3* Half Board
Prices are based on 2 sharing and include flights, accommodation and taxes. Baggage and transfers may incur a surcharge. All offers are subject to availability, for further information visit www.loveholidays.ie or call 01 6971283. Quote 'Travelfinders'

Amazing Easter offer with Donabate Travel!
Easter in Lanzarote from just €499pps
16 April - 7 Nights
Puerto Del Carmen
Self Catering Apartment
Price includes flights, accommodation, 15kg checked bag per person & private airport transfers. All offers are subject to availability, T&C apply. For further information visit www.holidayshop.ie or call 01 8434777. Quote 'Travelfinders'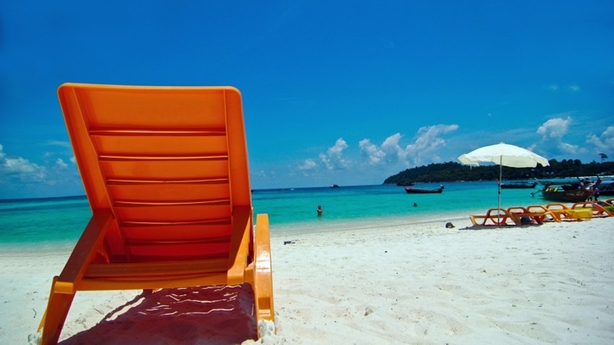 This week's hotel deals include:
Lyrath Estate, Kilkenny
Spring is in the Air from €160pps
2 Nights Bed & Breakfast
+ 1 Evening Meal with a cream tea treat
Valid Midweek
Easter Eggstravaganza from €175pps
2 Nights Bed & Breakfast
1 Evening Meal (Adults only)
2 Children (4 and under) stay free sharing bedroom
Valid Midweek
All offers are subject to availability, for further information visit www.lyrath.com or call 056 7760088. Quote 'Travelfinders'
Clayton Hotel, Sligo
Active Retirement Offer from €80pps
2 Nights Bed & Breakfast
1 Evening Meal
Full use of Club Vitae Health & Leisure Centre
Valid Midweek
Easter Family Offer from €139pps
2 Nights Bed & Full Buffer Breakfast
1 Evening Meal (Adults only)
All offers are subject to availability, for further information visit www.claytonhotelsligo.com or call 071 9119000. Quote 'Travelfinders'
Maldron Hotel Sandy Road, Galway
One Night Special from only €64pps
1 Night Bed & Breakfast with 3 Course Dinner
From only €64pps
2 Night Special from only €118pps
2 Nights Bed & Breakfast
3 Course Dinner each night
3 Night Special from only €165pps
3 Nights Bed & Breakfast
3 Course Dinner each night
All offers are subject to availability, for further information visit www.maldronhotelsandyroadgalway.com or call 091 513200. Quote 'Travelfinders'