Find the latest holiday offers and hotel breaks in one place - Travelfinders.ie. Browse the latest offers and deals home and abroad. Travelfinders advertises offers on behalf of all the leading tour operators, travel agents and Irish hotels. All offers can be found on the travel pages of RTÉ Aertel (TV & Online) as well as on Travelfinders.ie.
This week's holiday deals include:
Amazing Cruise offers with cruise.co
14 Nights Asian Adventure with Royal Caribbean from €1999pp
05th Oct 2017 – 10 Nights Cruising on Voyager of the Seas
2 Nights Hong Kong Hotel Stay Included
2 Nights Singapore Hotel Stay Included
FREE Deluxe Hong Kong Island City Tour Included
FREE Singapore City Tour Included
Christmas & New Year in the Canaries with FREE DRINKS from €1989pp
21st Dec – 12 Nights – 4 Star Cruising
Taking in Barcelona, Casablanca, Madeira, Gran Canaria, Tenerife & Lanzarote
FREE Drinks package worth over $900pp included.
14 Night Beach Stay & Med Cruise from €1349pp
12th May 2017 – 14 Nights
7 Nights 4* Hotel Sitges - BB Basis
7 Nights 4* Cruising - Full Board Basis
Prices include flights, accommodation where stated, cruise, transfers and taxes. All offers are subject to change and availability. For further information visit www.ie.cruise.co. Quote 'Travelfinders'
Fantastic Cruise offers with Sunway Exclusive
Norwegian Epic from €1290pp
27 Aug '17 - 7 Nights
Norwegian Cruise Line
West Med Cruise
Free All Inclusive Drinks Package
Norwegian Getaway from €1445pp
10 Sept '17 - 9 Nights
Norwegian Cruise Line
Baltic Capitals
Free All Inclusive Drinks Package
Norwegian Star from €1195pps
04 Jun '17 - 7 Nights
Norwegian Cruise Line
Italy & Greek Isles Cruise
Free Drinks Package Includes
Prices are based on 2 sharing & include flights ex Dublin. T & C apply. All offers are subject to availability. For further information visit www.sunway.ie or call 01 2366851. Quote 'Travelfinders'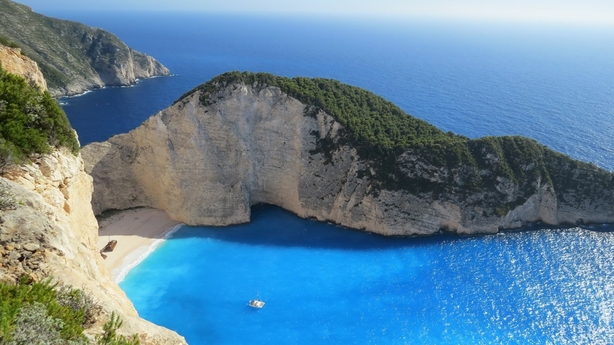 Fabulous 3 Night City Break Offers with Discount Travel
29 Mar to Lisbon - Lisbon Plaza Hotel - 4*BB from €289pp
03 Apr to Amsterdam - Westcord Art Hotel - 3*RO from €285pp
24 Apr to Berlin - Best Western Berlin Mitte - 3*RO from €309pp
10 May to Krakow - Alexander Hotel - 3*BB from €305pp
Prices are based on 2 adults sharing for 3 nights and include flights & accommodation. All offers are subject to availability. For further information visit www.discounttravel.ie or call 01 8772590. Quote 'Travelfinders'
Amazing offers with Tropical Sky
Dubai from €839pps
Sofitel, The Palm
5* Half Board – 4 nights
Free Upgrade to Half Board
Depart May/June 2017
Ras Al Khaimah, UAE from €799pps
Double Tree by Hilton Resort, Marjan Island
5* All Inclusive – 5 nights
Depart May/Jun 2017.
Complimentary Transfers
St Lucia from €1919pps
St James's Club Morgan Bay
4* All Inclusive – 7 nights
Depart June/July 2017.
Early Bird Offer
Florida from €839pps
Westgate Lakes Resort & Spa
3*+ Self Catering – 14 nights
Depart June 2017
Up to 15% discount on stays
Prices include flights ex Dublin & accommodation. Terms and conditions apply. All offers are valid until the 31st March & are subject to availability. For further information visit www.tropicalsky.ie or call 01 6649999. Quote 'Travelfinders'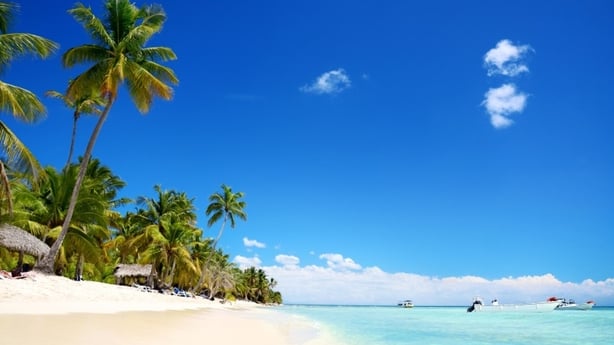 This week's hotel deals include:
Carrickdale Hotel, Dundalk
Special offers!
2 nights Bed & Breakfast plus dinner on 1 evening
Midweek from €119pps
Weekend from €139pps
All offers are subject to availability. For further information visit www.carrickdale.com or call 042 9380900. Quote 'Travelfinders'
Midleton Park Hotel
Fota Family Fun from €189
1 night Bed & Breakfast + 1 Evening Meal
Family pass to Fota Wildlife Park
2 adults & 2 children
Jameson Experience from €150pps
2 Nights Bed & Breakfast
2 Evening Meals
Tickets to Jameson Experience
All offers are subject to availability. For further information visit www.midletonpark.com or call 021 4635100. Quote 'Travelfinders'
Talbot Carlow Hotel
Double Delight from €119pps
2 Nights Bed & Breakfast
2 Evening meals
Valid Sunday - Thursday
Triple Treat from €149pps
3 Nights Bed & Breakfast
3 Evening Meals
Valid Sunday - Thursday
All offers are subject to availability. For further information visit www.talbotcarlow.ie or call 059 9153000. Quote 'Travelfinders'