Find the latest holiday offers and hotel breaks in one place - Travelfinders.ie. Browse the latest offers and deals home and abroad. Travelfinders advertises offers on behalf of all the leading tour operators, travel agents and Irish hotels. All offers can be found on the travel pages of RTÉ Aertel (TV & Online) as well as on Travelfinders.ie.
This week's holiday deals include:
Amazing 4* Costa Brava offer with Bluesea Holidays
Costa Brava from €289pps
Rosamar Garden Resort
4* Half Board
7nts in April from €289pps
7nts in May from €305pps
10 nights from €359pps
14 nights from €455pps
Prices are based on 2 sharing and include flights ex Dublin, accommodation and taxes. Baggage & transfers may incur a surcharge. For further information visit www.blueseaholidays.ie or call 01 9036336. Quote 'Travelfinders'
Alfresco January Sale now on! Book your family summer holiday now!
Prices from just €295 per mobile!
Save 50% on group bookings
Save up to 25% on Easter and May holidays
Save up to 15% on 14-night summer stays
Terms and conditions apply. All offers subject to availability. For further information visit www.alfresco-holidays.ie or call 01 4331054. Quote 'Travelfinders'
Fantastic offers with Clickandgo.com
€1 deposit holidays with Click&Go!
Pay only €1 Deposit - when you book your holiday with Aer Lingus flights more than 10 weeks in advance (T&Cs Apply).
4* City Break in Amsterdam from €185pp
4*Corendon Vitality Hotel Amsterdam
28 Feb - 2 Nights
Double Standard - Room only
Includes return Aer Lingus flights, taxes & charges.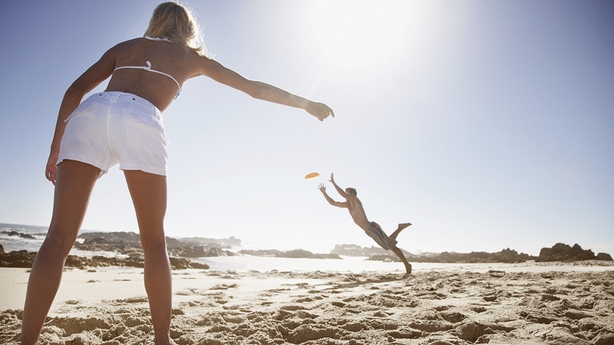 Lanzarote Winter Sun in February from €349pp
3 Key Tabaiba Centre Apartments
Costa Teguise
28 Feb - 7 Nights
Self Catering Apartment
Includes return Aer Lingus flights, transfers, taxes and charges.
All offers are subject to availability. For further information visit www.clickandgo.com or call 01 5397770. Quote 'Travelfinders'
Enjoy an Easter break to Gran Canaria with Sky Tours
15 April – 7 Nights from €649pps
Monte Verde Apartments – Self Catering
2 sharing from €649pp
2 adults + 1 child from €1737
2 adults + 2 children from €2356
Price includes flights, accommodation, transfers and taxes. All offers are subject to availability. For further information contact www.skytours.ie or call 01 8772575. Quote 'Travelfinders'
This week's hotel deals include:
Talbot Wexford Hotel
Triple Treat from €129pps
3 Nights Bed & Breakfast
3 Evening Meals
Valid Midweek
Double Delight from €99pps
2 nights Bed & Breakfast
2 Evening Meals
Valid Midweek
One Night Special from €54.50pps
1 Night Bed & Breakfast
1 Evening Meal
Valid Select Sundays & Thursdays in January
All offers are subject to availability. Terms & conditions apply. For further information visit www.talbotwexford.ie or call 053 9122566. Quote 'Travelfinders'
Canal Court Hotel, Newry
Shoppers Special from £49pps
Bed & Breakfast
With Full use of Leisure Centre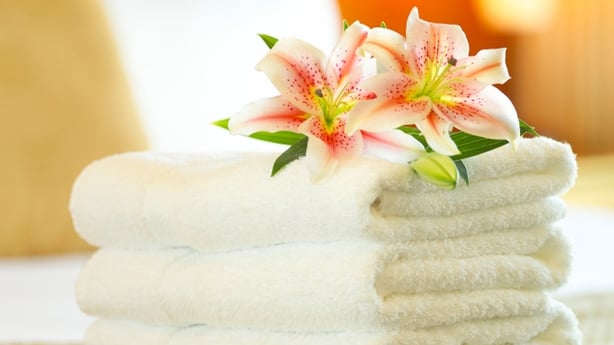 Golden Years from £95pps
2 Nights Bed & Breakfast
2 Evening Meals
Midweek from £95pps
Weekend from £115pps
All offers are subject to availability. For further information visit www.canalcourthotel.com call 048 30251234. Quote 'Travelfinders'
Hotel Westport
Wellness – Fitness – Leisure from €259pp
22nd – 27th January
5 Nights Dinner, Bed & Breakfast + Programme
No Single Supplement
Over 50's break from €219pp
Pay for 4 nights and stay for 5 nights
5 Nights Dinner, Bed and Breakfast
January/February or March
No Single Supplement
All offers are subject to availability. For further information visit www.hotelwestport.ie or call 098 25122. Quote 'Travelfinders'