Find the latest holiday offers and hotel breaks in one place - Travelfinders.ie. Browse the latest offers and deals home and abroad. Travelfinders advertises offers on behalf of all the leading tour operators, travel agents and Irish hotels. All offers can be found on the travel pages of RTÉ Aertel (TV & Online) as well as on Travelfinders.ie.
This week's holiday deals include:
Fantastic Over 50's offers with John Galligan Travel
Sun Groups to Torremolinos from €539pps
Sol Principe - Half Board
03 Oct 9 Nights from €619 inclusive
05 Oct 7 Nights from €539 inclusive
Wine & water included in price. Great value dates for Spain, Portugal & Spain.
All offers are subject to availability. For further information call 01 2076555 or visit www.jgt.ie.  Quote 'Travelfinders'
Amazing Cruise offers with King Travel:
Cruise including flights from only €495pps
Dec / Jan / Feb - 7 Nights
Full Board with Entertainment
Visit: Barcelona, Marseille, Genoa, Rome, Palermo, Valetta, Barcelona.
Price includes: flights, cruise, 10kg bag and taxes.
Spectacular cruise to Cuba including Flights!
From only €1975pps 
20 Nights Cruise - Full Board 
2 Nights 4* Hotel in Havana
Visit: Genoa, Barcelona, Malaga, Madeira, Tenerife, Barbados, Saint Lucia, Antigua, Virgin Islands & Havana.
Price Includes: Flights, 23kg Bag, transfer to ship, cruise, 2 Nights hotel accommodation & taxes.
All offers are subject to availability. For further information call 01 8453600. Quote 'Travelfinders'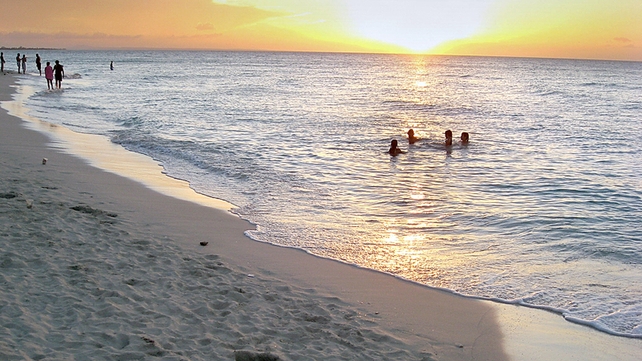 Incredible offers with The Travel Broker:
Eastern Caribbean Cruise from €598pps
06 November - 7 Nights
Ms Nieuw Amsterdam
Cruise only from €598pps
Fly/Cruise from €1379pps
Greek Isles Cruise from €799pps
22 October - 7 Nights
Vision of the Seas - Interior Cabin
Includes Return flights from Dublin
Short Break Cruise from €419pps
31 August – 3 Nights
Freedom of the Seas
Lake Garda from €699pps
Del Garda Village – 2 Bedroom Mobile
06 August – 7 Nights
Price includes Flights, taxes and transfers.
All offers are subject to availability. For further information visit www.travelbroker.ie  or call 01 8333921. Quote 'Travelfinders'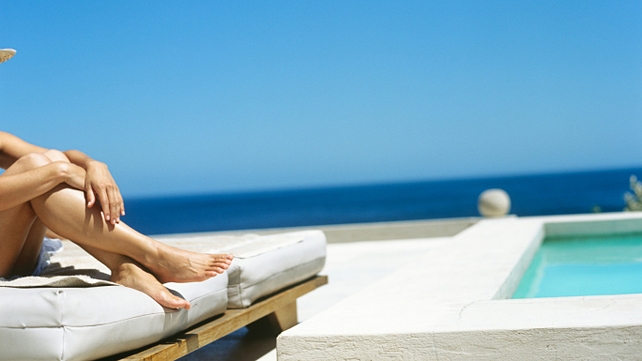 Flash Bank Holiday sale with Crystal summer:
• Save up to €200pp off your Crystal Summer Holidays this August and September 
• Book your Crystal Summer holiday before midnight on Monday 1st August and avail of some unbelievable prices 
• Italy, Austria, Switzerland, Germany or Slovenia - all you have to do is decide where you want to explore. 
All offers are subject to availability. For further information visit  www.crystalsummer.ie  or call 01 6733822. Quote 'Travelfinders'
This week's hotel deals include:
Springhill Court Hotel, Kilkenny
Country Music Weekend from €199pps
11 - 12 November
2nts Dinner, Bed & Breakfast + Dancing
Weekend Special from €129pps
September & October
2 Nights Bed & Breakfast
Family Fun from €317 Total
3 Nights B&B + 1 Dinner - Adults
3 Nights Bed & Breakfast - Children
All Offers are Subject To Availability. For further information visit www.springhillcourt.com  or call 056 7721122. Quote 'Travelfinders'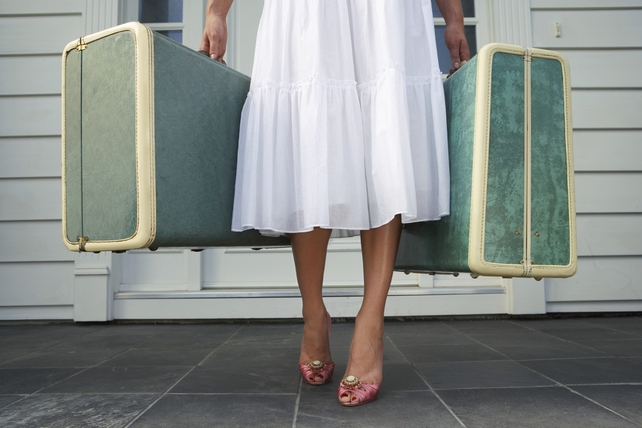 Carrickdale Hotel, Dundalk
2 Nights Bed & Breakfast Plus 1 Dinner 
Weekend from €139pps
Midweek from €119pps
All Offers are Subject To Availability. For further information visit www.carrickdale.com  or call 042 9380900. Quote 'Travelfinders'
Talbot Carlow Hotel
Carlow weekends from €149pps
2 Nights Bed & Breakfast + 1 Evening Meal
Valid Fri/Sat/Sun in July & August
Double Delight from €159pps
2 Nights Bed & Breakfast
2 Evening Meals
Sun-Thur in July
All Offers are Subject To Availability. For further information visit www.talbotcarlow.ie  or call 059 9153000. Quote 'Travelfinders'