If you're heading to the Big Apple but want to avoid the tourist traps, this is the list for you.
Skip the long hot queue of the Empire State Building and lounge on the rooftop bar next to it instead.
Don't bother visiting the Statue of Liberty, watch her from the Brooklyn Bridge at sunset instead.
Most importantly, avoid Times Square at all costs. 
This is the New Yorkers guide from a New Yorker….kind of.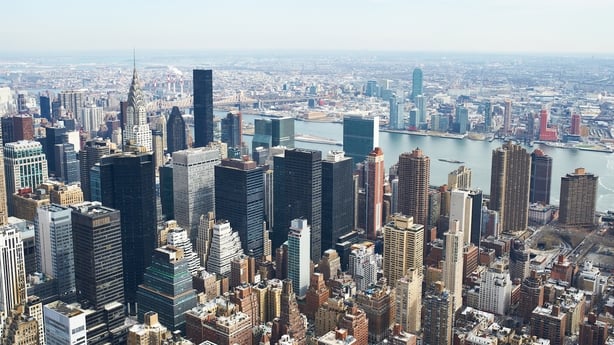 I moved to New York on a graduate visa after college and immediately fell in love with the city. I worked multiple jobs, made lifelong friends, hung out with American relatives, forgot any kind of cooking skills and had an all-round good time.
It was a real dream come true and now, as a (kind of) New Yorker, I love to share all my city secrets with those who would otherwise waste away in midtown. 
The Off-Broadway Show
Sleep No More is an interactive theatre event and probably one of the coolest experiences I had in New York. The performance begins before you step through the door - if you can find the door that is.
Once you arrive at your destination, you will be transported back in time and thrown into an array of incredibly beautiful and mysterious rooms while actors perform their scenes around you.
Celebrities such as Neil Patrick Harris have been known to make surprise appearances...or so they say. Every guest wears a mask and is forbidden from speaking until the end of the show.
This experience was spooky, thrilling and totally different.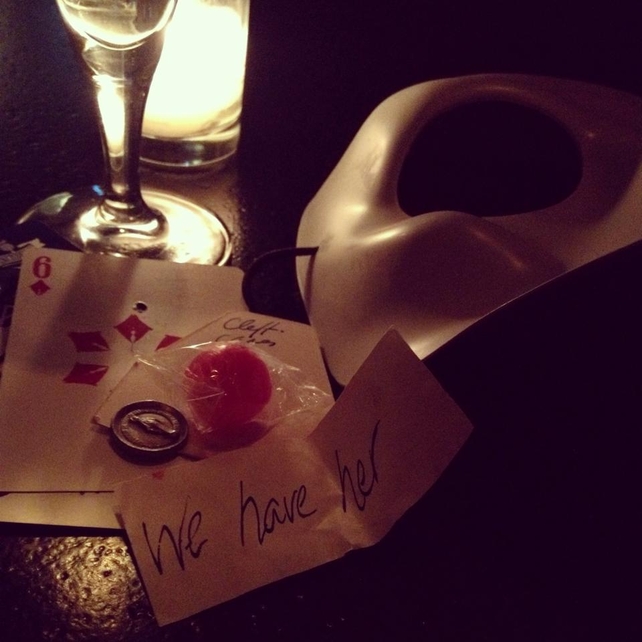 The Park
Bryant Park is a beautiful diamond in the rough of Midtown Manhattan. Conveniently located near Grand Central Station and the New York Public Library, this little rectangle holds an astonishing amount of family-friendly activities.
Within its confines, you can find a carousel, coffee kiosk, a mini-library, chess and ping-pong tables as well as endless exercise classes ranging from hula hooping to yoga.
In winter, Bryant Park becomes a wonderland of hot chocolate haven, Christmas markets and an ice-rink. In summer, it's the ultimate picnic spot with the an outdoor film festival.
Did I mention it's all free?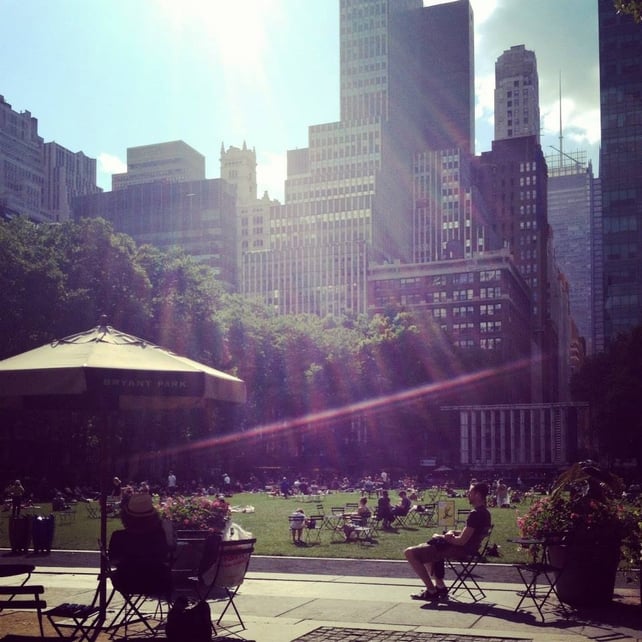 The Ultimate Brunch Spot
Brunch is an institution in New York; it is a rite of passage filled with mimosas, lox, and bagels. And while everyone complains about how expensive and overpriced the city can be, what you don't know is that hidden behind a bland exterior on east 56th street is the ultimate brunch experience for just $30.
What will this small price tag get you? Unlimited mimosas, a meal, and an-hour-long drag show that will blow your mind. Lips is demure on the outside, fabulous on the inside.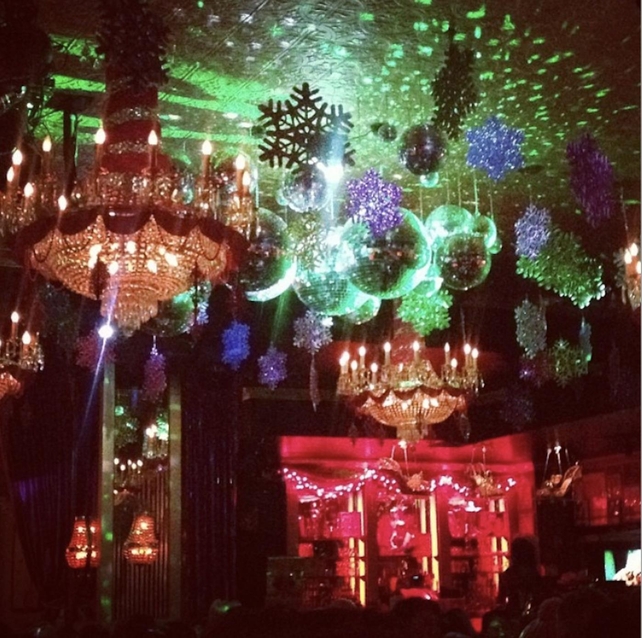 The View
Yes, Rockefeller Centre does offer a phenomenal view of the city. However, if you want your Instagram feed to vary from all the others, head to 11th Avenue.
On the rooftop of the Kimpton Ink 48 Hotel, is a bar called The Press Lounge where you will find the most stunning panoramic views of the Hudson River and New York City's skyline.
The drinks aren't cheap but the rooftop is certainly worth visiting for the view alone. Just think of the selfies!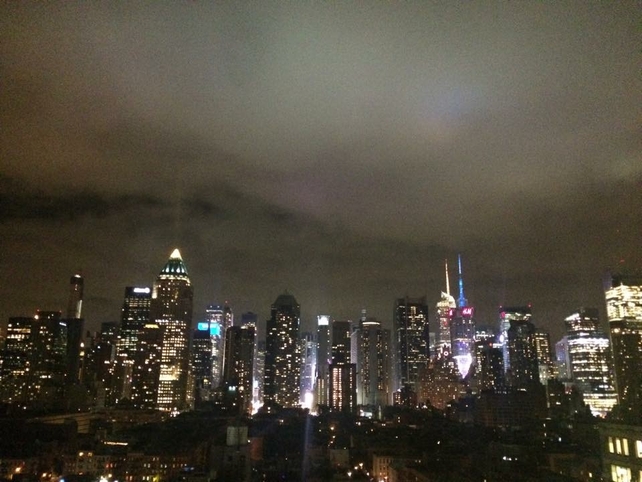 The Speakeasy
NYC is filled to the brim with funky speakeasy bars; Beauty and Essex, Backroom, Attaboy but the worst kept secret of the city is Please Don't Tell.
This East Village gem is a hipster-cool hotdog joint on the outside and a trendy cocktail bar on the inside. The bar is reservation only and can only be entered through a phone box! The best part? The hot dogs can be ordered to the bar.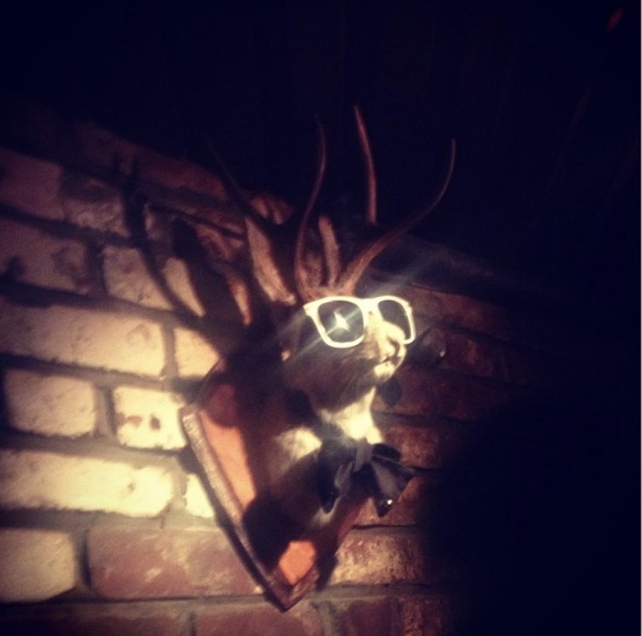 The Night Out
Start the night right with a Circle Line Cruise around the city by sunset. The boat comes with a fully stocked bar, unbelievable views of Lady Liberty and some stunning photos for your social media.
Yes, its a little touristy but this is one that the locals should do more of!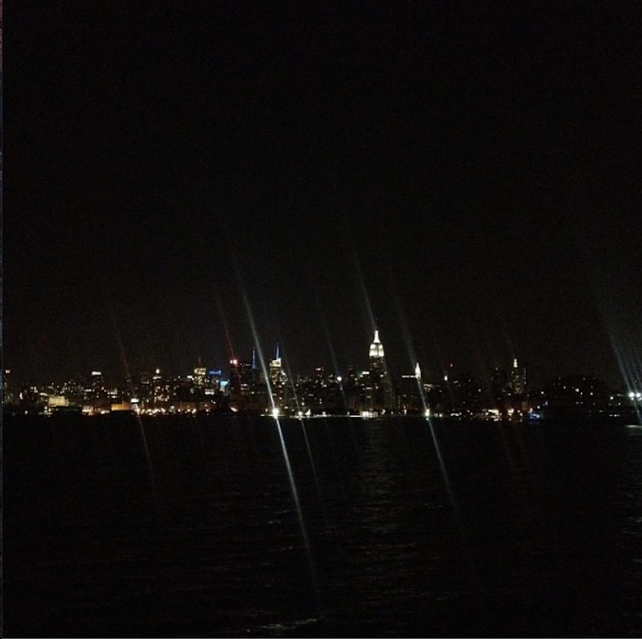 The Dive Bar*
Barcelona bar was recommended to me by a friend in work who has lived in the city for years. She described it as a "cool little dive bar that didn't get too much attention from tourists" - I was sold.
As I soon found out, Barcelona Bar is so much more than a dive spot. It's a downright crazy shots bar with Harry Potter, Lord of the Rings and Pretty Woman themed drinks that are accompanied with music, costumes and a whole set of rules such as casting a spell and doing press ups. Settle in for a crazy night.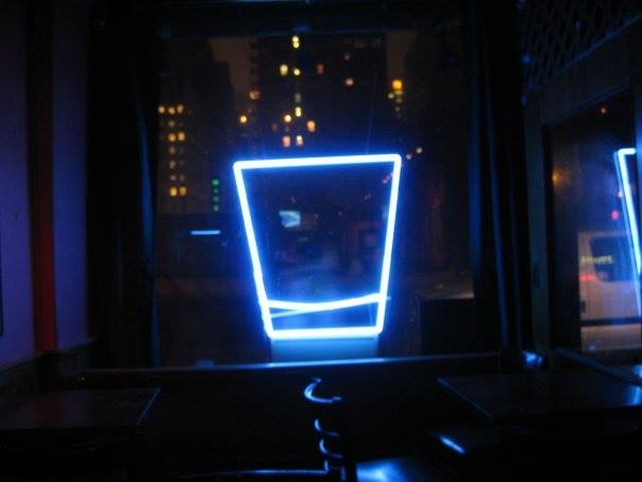 Hope you have a great trip...take a big bite!