"€12 for a beer and €7 for a cappuccino, you say?" Welcome to the high life on the Champs-Élysées. Despite the exorbitant prices, Paris still manages to draw millions of visitors each year, especially for romantic getaways. The reality is that treating someone to a weekend in Paris might get your pulse racing for the wrong reasons if you book it impulsively. So how can you enjoy a break in the City of Lights without forking out a fortune? First of all, don't feel the need to book accommodation within eyesight of the iconic Eiffel Tower. Having spent several weekends exploring this French capital as a cash-strapped student and later living there for several years, I learnt that while you do need to pay somewhat more for accommodation than most other European cities, you will be well rewarded if you focus your search away from the main boulevards.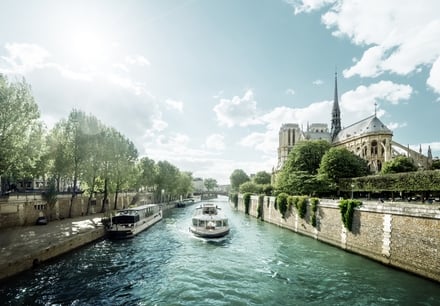 There is a fondness among visitors to try to live like a Parisian during their stay, so to get that instant immersion, book an apartment. Whether you choose a delightful Montmartre studio overlooking an eclectic market, or a more spacious one bed with a balcony next to the park at Buttes Chaumont, it will deliver an experience outside the typical tourist trail. When living like a Parisian, even if it's just for the weekend, choosing to stay on the left or right side of the Seine will indicate what you are seeking from this city. Right typically means you are veering towards fine dining and designer store browsing; left is traditionally an artist's haven, with a plethora of second hand markets and inexpensive places to dine. Whichever side of the river you choose, you can easily access the other side as you navigate your way around some of the city's 20 districts. One of the best ways to tour Paris is by bike, with the velib system being popular for tourists who dare to ditch the metro or taxi. Paying just €1.70 for a day ticket, you can hop on and hop off as you wish with the bikes available in prime locations round the city. A varied itinerary can be planned if you take on the city this way, as you can take off to your first destination like the canal, for example, to have a late morning coffee and croissant, then cycle to another part of the city such as the Marais for a lunch in one of its popular bistros. The perk of cycling everywhere is you won't feel you are overindulging as you taste some of France's best delicacies.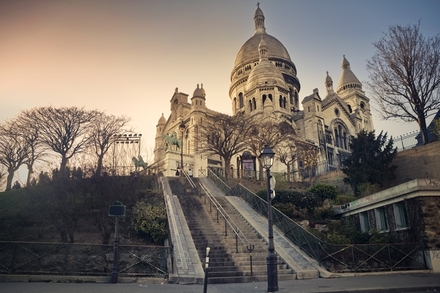 Even ordinary-looking brasseries on street corners do excellent simple dishes like steak frites and crème brûlée. One of my favourite aspects of Parisian dining is the number of places that serve food late into the night. Le Tambour is known for its opening hours. If you fancy a steak or an onion soup at 4am this is probably the place for you. The food is traditional French: various cuts of meat, cheese boards and a good selection of wines. It's always busy and characteristic of old bistro culture; you'll be packed on to tiny tables next to strangers.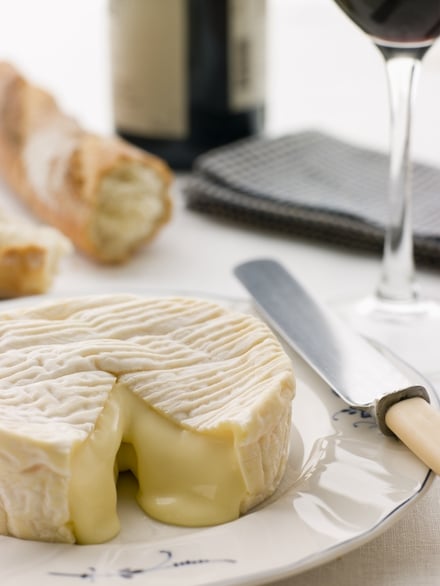 Café culture was born in this city and you won't fail to find a good café serving a strong espresso or a decent latte. Ten Bells near the canal and Kookaburra in the 18th are just two of locals' favourites, even if they do tend to be overcrowded on the weekend. The range of restaurants is also mind-boggling and just like on any city break, you can fall upon an excellent eatery or end up paying a lot of money for a bad bite to eat. To avoid this, take a look at some of the websites that recommend restaurants in the area you are staying in. La fourchette (www.lafourchette.com) is one of the most reputable and also offers discounts on restaurants on particular nights. Rue Montorgueil is definitely worth a visit before late afternoon as it's the only pedestrian street where shops and stalls sell food only. It's also the home of La Maison Stohrer, one of the oldest bakeries in Paris. Montparnasse in the 14th district has the crêpe mile, a street known locally as that because of its variety of crêperies where you can drink cider and eat the city's best priced galettes (savoury crepes). While not the most scenic setting, it is excellent fare at good prices. Before leaving this area, consider getting a view over the rooftops of Paris from the Tour Montparnasse – the bargain hunter's alternative to the Eiffel Tower.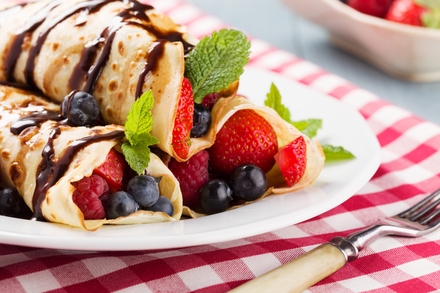 Of all the ways to pass a sunny day in Paris, I would follow the lead of the locals and plan a picnic in one of the city's parks or riverside. The central Le Jardin des Tuileries near the Louvre lures many to its grounds, including movie-makers and jugglers, but given its sprawling size you can be sure to find a quiet patch of grass to dine comfortably. Jardin du Luxembourg is another strong contender in the beauty stakes. Picnic fare is easy to come by with a boulangerie guaranteed to be found within every few hundred metres. The longer your stay in Paris, the fussier you will inevitably become about what determines a good macaroon or baguette, and the tough competition among bakers and pastry chefs ensures a consistent quality. Champagne accompanying a picnic is not uncommon, given the impressively low price for a bottle of bubbly. With the Champagne region around an hour away from Paris, you could even consider twinning it with an overnight by taking a train to Reims.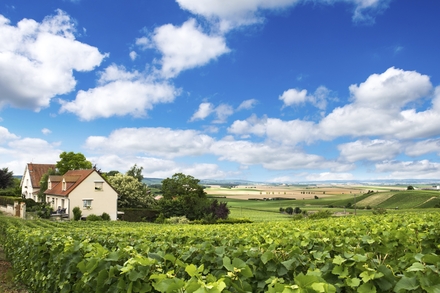 While I would be the type to forsake a luxury hotel in favour of splurging on dining and activities instead, some may still be keen to get the boutique experience when visiting Paris. Hotels are the hardest part to get right, but you can find little gems like Pavillon des Lettres. Set in the exclusive eighth arrondissement, it plays out all the formalities expected of a five star hotel but their approach resorts to a more relaxed one in the service that is provided. All 26 rooms are named after a famous writer, with their famous quotes etched onto the walls and even artfully scrolled on the glass bathroom doors. For a taste of Parisian culture without the cost of checking in to a five star hotel, many museums are free on the first Sunday of the month and there are numerous art centres and bookstores like Shakespeare and Company near the Notre Dame to soak up some of the talent that has enriched this city.
Getting there
Ryanair and Aer Lingus operate daily flights from Dublin to Paris. If you book well in advance you can avail of fares from €19.99 each way. Flights are also available with Transavia from Dublin to Orly, which is an easier airport from which to access Paris city, if flight times and fares work in your favour. Ryanair flies direct to Beauvais from Shannon while Aer Lingus flies from Cork to Paris.
Accommodation
Paris accommodation is generally overpriced and not great quality for hotels that are less than three stars. Be prepared to spend at least €130 a night for a decent place to sleep in the central areas, or else look to the less expensive districts (13th,14th, 19th, 20th) for a good deal. Airbnb and Housetrip offer more value by renting a room or an apartment for your stay. Expect to pay anywhere from €70 a night for somewhere central.
Eating out
You could end up paying an extortionate price if you don't cast your eye over a menu first. Keep a look out for the menu du jour listed outside restaurants (usually includes one or two courses with a glass of wine or a coffee, priced from €10-€15). Typically eating out for two in a French brasserie, for two courses and a bottle of wine, will cost around €70.
Local Transport
The metro system in Paris is efficient, cost effective and (even if it's a little grubby on some lines) you can access most parts of the city within less than half an hour. Accessing it with a buggy or wheelchair, however, can be awkward at some stops, with elevators often tending to be out of service. Taxis are not easy to hail in Paris, so unless you book one from your hotel, don't expect to flag one down easily unless it is off peak hours.
Getting to and from the airport is expensive by taxi (minimum €50 from Charles de Gaulle). Aer Lingus flies into Charles de Gaulle and it's easily accessed by both train (RER B) and buses. Fares cost from around €10 each way. Ryanair flies into Beauvais airport with a bus transfer taking over an hour to the Porte Maillot stop in Paris, costing around €15 each way. If you want to spend your time in Paris cycling, system is what you should sign up for velibthe here. A one day ticket costs €1.70, the best bargain you can get in Paris.