Visitors to Scotland this Halloween will be in for a treat and a good scare with a number of Halloween themed events taking place.
Ghost tours:
Mercat Tours, Edinburgh
This tour is suitable for over 18-year-olds and will see the group explore the haunted Blair Street Underground Vaults of Edinburgh by candle-light and a history of the area will also be shared.
Tickets cost £11 for adults and £9 concession. More details can be found at www.mercattours.com
Haunted Highways Tour, Dumfries and Galloway
This tour is suitable for everyone over the age of 12. This eerie excursion takes you along famously 'active' stretches of one of Britain's most haunted roads.
Tickets cost £17.50 and for more information visist www.mostlyghostly.org
Dark Truth Tour, Edinburgh
Suitable for 16 year olds and up, this Fringe Festival 2013 sell-out is back and tour groups will be taken through underground streets to encounter the haunting characters who once roamed Edinburgh's Old Town from the 16th to the 21st century.
Sinister tales of the plague, pestilence and murder will be revealed and patrons are advised to wear comfortable footwear as there will be walking involved.
Tickets cost £17.50 and for more information log on to www.realmarykingsclose.com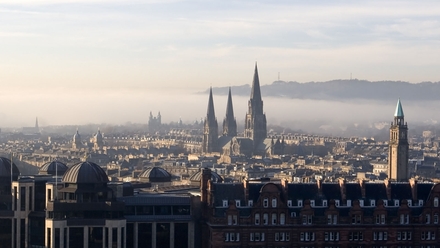 Spooky storytelling:
Scary sights and spooky tales, East Lothian
Come and see the scary sights! Hear the spooky tales and join in the scary activities... if you're brave enough!
This storytelling activity is suitable for families and the cost is included in the admission to the National Museum of Flight, East Lothian. For more information check www.nms.ac.uk
Halloween Hooley, Ayrshire
This event is suitable for families and as well as scary stories you can expect some traditional Halloween activities like bobbing for apples.
For more information go to www.nts.org.uk
Halloween Hearth Fires, Edinburgh
This takes place in the Scottish Storytelling Centre in Edinburgh and is suitable for adults and young adults accompanied by adults. This is a ten day celebration of Scottish storytelling in its traditional and contemporary contexts.
Admission is £5 and for more information visit www.scottishstorytellingcentre.co.uk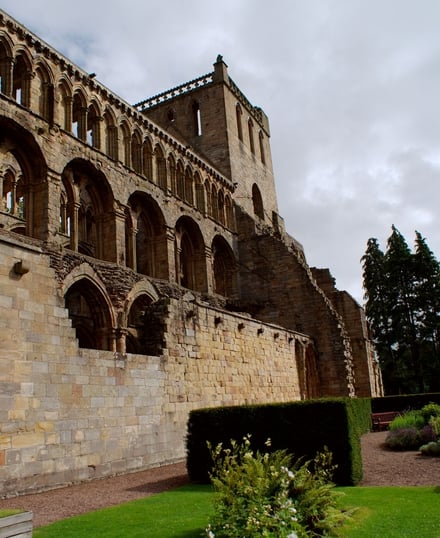 Apart from the organised Halloween events, Scotland has a lot of ghostly things to do the year round.
Creepy Castles:
There are a number of castles in Scotland that are said to be the home of ghosts and apparitions. Jedburgh Castle, Scottish Borders and Culzean Castle, Ayrshire are home to ghostly pipers and Glamis Castle, Forfar is reputed to be one of the most haunted castles in Sctoland. King Malcolm II was murdered in Glamis leaving a bloodstain on the floor which, according to legend, defied all efforts to be removed.
Tales of mystery, war and murder:
St. Andrews, Fife – A historic seaside town steeped in legends including stories of ghosts of murdered archibishops, John Knox and the Devil. The Cathedral is said to be haunted by a lady in a long white dress holding a book in her hands.
The Isle of Skye – There have been a number of reputed sightings of kilted soldiers near Harta Corrie, the scene of a battle between the MacDonalds and the MacLeods 300 years ago.
Culloden Moor, Inverness-shire – This area is the site of the end to the Jacobite Rising of 1745 when Prince Charlie and 5000 Highlanders were defeated by the Duke of Cumberland and over 9,000 German troops outside Inverness. There have been many reported sightings of ghosts in the moor.