If you are a ballet or classical music fan, or maybe just want to try something different, the Tchaikovsky Perm State Ballet arrive in the Bord Gáis Energy Theatre for five nights in December to perform for Irish fans.
Accompanied by the RTÉ National Symphony Orchestra, the dancers will stage performances of both The Nutcracker and all-time classic Swan Lake, to the music of Tchaikovsky.
Founded in 1870, The Tchaikovsky Perm State Ballet is widely recognised as one of the most prestigious ballet companies in the world. It is unique in that it draws all of its dancers from its own school which is famous throughout the ballet world: former graduates include Galina Ragozina-Panova, Galina Shlyapina, and Nadezhda Pavlova who went on to become Prima Ballerina of The Bolshoi Ballet.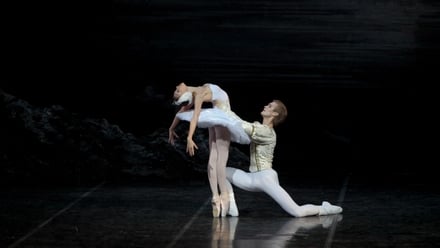 With some of the worlds finest dancers, dazzling costumes and sumptuous sets and scenery, these shows promise to be a truly unforgettable experience for all the family.
The shows take place from December 5th to 9th. See Ticketmaster for tickets and the Bord Gáis Energy Theatre website for extra information.