This week marks the beginning of one of the biggest moments in the sporting calendar. The Olympics descend on London for the next month or so and inspired by the Games, the Irish Caravan & Camping Council are organising nationwide sports and fun events this weekend.
Camping parks in different corners of the country will organise family fun and sports events this weekend, July 27-29. The aim of the sports events will be to generate funds for Barrettstown. Check out some of the events happening nationwide:
Mayo
At Westport House Caravan & Camping Park, there will be a "Running of the Balls" Charity Challenge on the evening of Saturday 28th July from 7-9pm. Campers will be tasked with staying upright inside a rolling water zorb for as long as possible with the fastest time winning a Westport House Family Camper Special – 3 nights camping and an Annual Pass to Westport House & Pirate Adventure Park. For more information telephone 098 27766 or visit www.westporthouse.ie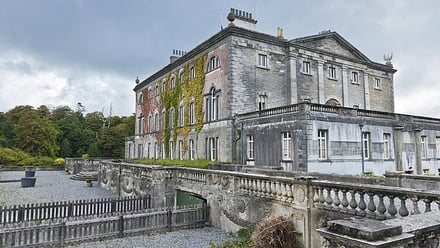 Cong Caravan & Camping Park are organizing guided tours of The Quiet Man film locations, including a visit to the Quiet Man museum over both the 28th & 29th July. All caravan and camping guests will be invited to become a film star for the day with the prize of 2 nights free camping going to the best John Wayne and Maureen O' Hara impersonators, as well as Michaeleen Og Flynn. For more information telephone 094 9546089 or visit www.quietman-cong.com
Wicklow
River Valley Caravan Park, Redcross, Co. Wicklow is holding a series of one-mile runs, as well as a special 'Flanagan's Fun Race for all the Family' on Sunday, 29th July from 10am to 2pm. There will be prizes for the best fancy dress and a barbeque from 12.30pm. For more information telephone 0404 41647 or visit www.rivervalleypark.ie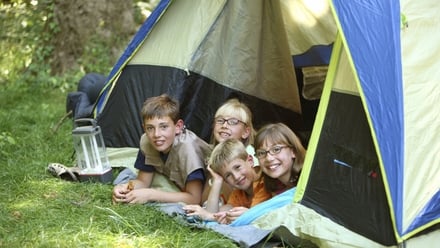 Tipperary
Ballinacourty House Caravan & Camping Park is hosting an obstacle course for families with novel activities such as airbed pumping competition and pop up tent folding. There will also be face painting and colouring for the younger tots.
Wexford
Morriscastle Strand Holiday Park, Kilmuckridge is hosting four whole days of fun activities from Thursday, 26th to Sunday 29th July to suit both young and old. Things kick off on Thursday with a bridge tournament followed by a midnight beach walk on Friday.
Then on Saturday, there will be a tug of war tournament in the afternoon with a 'Hawaiian Hooley' that evening. Sunday will round things off nicely with a footie tournament and a mega movie marathon. For more information telephone 053 9130124 or visit www.morriscastlestrand.com
Kerry
Woodlands Park in Tralee is planning four different activities over the weekend, all aimed at kids. Events include a mini marathon, wheelbarrow & 3 -legged races and a welly throwing competition. For more information telephone 066 7121235 or visit www.kingdomcaping.com
While Sir Rogers Caravan Park are organizing races on Saturday, 28th July for the under 6's, 8's, 10's, 12's and 14's, as well as a dad's race and soccer tournament on the sports field. They will wrap up the weekend with a slow bike race with medals being issued to the winners. For more information telephone 066 7134730 or visit www.sirrogerscaravanpark.com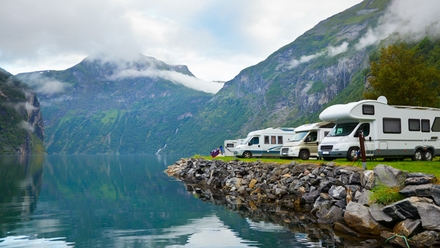 Wave Crest, Caherdaniel, Co. Kerry is also participating in the initiative for Barrettstown. For more information on their activities this weekend please contact 066 9475188 or visit www.wavecrestcamping.com
Events will also be held at Nagles Doolin Camping & Caravan Park, Co. Clare (065 7074458 or www.doolincamping.com) and Sexton's Caravan & Camping Park, Timoleague, West Cork (023 8846347 or www.sextonscamping.com).
The Irish Caravan and Camping Council is a National Trade association, which is composed of approximately 100 caravan and camping park operators, whose sites are Failte Ireland registered and classified by the organisation. www.camping-ireland.ie