From a huge family-friendly event at UCC to 3D modelling at Christchurch, there's a lot happening on Sunday, the first day of Science Week.
1. Celebrate Science at UCC's Western Gateway Building, Cork
12pm to 5pm
Over 30 different groups will offer science-related workshops, tours, stands, displays and shows for adults and children alike in University College Cork's Western Gateway Building. Don't miss the Lego robotics, photonics, coding and large-scale science shows – as well as tours of the world-renowned FLAME lab – at this marquee event. Admission to this family-friendly day is free, but pre-booking is advised for certain shows and workshops.
2. Printfest at the National Print Museum, Dublin
12pm to 4pm
The invention of the modern printing press heralded many things – but it also had a huge impact on modern science. Without it, the rapid-fire spread of ideas across 16th century Europe would not have been possible. At this exhibition in the National Print Museum, experience both the Gutenberg press in action and the museum's storied collection of 10,000 print-related objects. Admission is free and the event is suitable for all ages.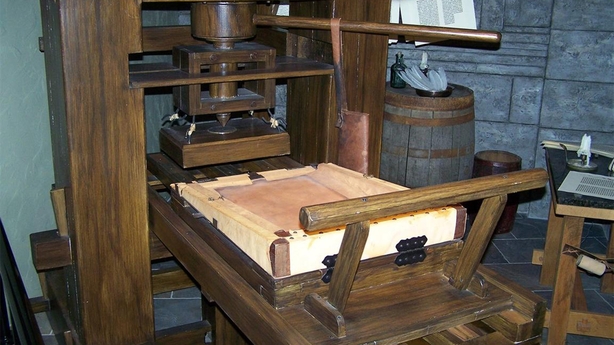 3. Virtual reality and 3D modelling at Christchurch, Dublin
11am to 4pm
In the stunning setting of Dublinia at Christchurch, go beyond the typical museu m experience with an adventure in 3D and virtual reality. Find out how the world of warfare can benefit from an injection of 3D modelling, and how cultural heritage artefacts from hundreds of years ago can be replicated using the latest 3D printing techniques. The museum's standard admission fee applies and the event is suitable for the general public.