From the chemistry of cocktails to the science of spuds, there's a lot on offer during Science Week 2017.
1. Virtual reality and 3D modelling at Christchurch, Dublin
Saturday, November 11 and Sunday, November 12, 11am to 4pm.
In the stunning setting of Dublinia at Christchurch, go beyond the typical museum experience with an adventure in 3D and virtual reality. Find out how the world of warfare can benefit from an injection of 3D modelling, and how cultural heritage artefacts from hundreds of years ago can be replicated using the latest 3D printing techniques. Suitable for the general public.
2. MakerDojo at Tyndall National Institute, Cork
Monday, November 13, 9am – 7pm
This family-friendly event at Tyndall will see you learn about science, engineering and technology through fun electronics and musical laser workshops.
Ever wanted to know how some cars can run on water?
What about how 3D printing might change our lives? Researchers from the renowned Cork research institute will fill you in.
3. Spud science at Teagasc, Carlow
Tuesday, November 14, 9:00am – 1:00pm
Have you ever been curious about the science behind the humble spud? Researchers at the Teagasc Oak Park Crops Research Centre in Carlow will shed some on how Ireland produces over 300,000 tonnes of potatoes each year, from breeding, agronomy, biotechnology and processing – to how the perfect crisp is made. Suitable for adults.
4. The poetry and palaeontology of bog bodies at the National Museum, Dublin
Wednesday, November 15, 5:30pm – 7:45pm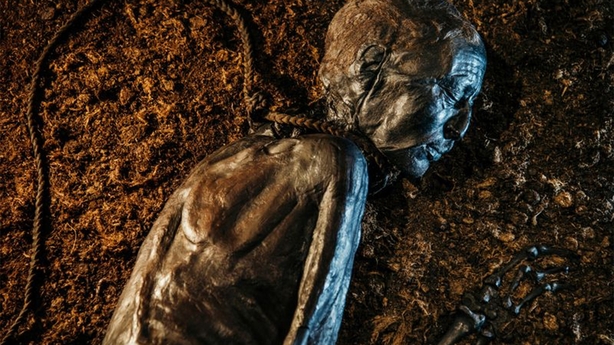 Seamus Heaney famously chose the country's bog landscape as a metaphor for Ireland in his poetry. But is there something to be learned about these archaeological sites – beyond what a palaeontologist or archaeologist could tell us – from his poems? In this event, renowned British Geological Survey expert Prof Michael Stephenson compares the methods of the poet and the palaeontologist. Suitable for the general public.
5. Cocktail chemistry at Edison, Cork
Thursday, November 16, 7:00pm – 9:30pm
A team from Queens University Belfast will present two sessions on the science of cocktails, colour perception and taste at Edison Cocktail Bar on Cork's Washington Street. Learn how to get the chemistry of a cocktail – the balance of ethanol, acid and sugar – right in an exciting presentation that aims to combine alcohol and alchemy. Suitable for adults.
We'll keep the highlights coming and here are some of the big events happening on RTÉ for Science Week 2017.