We take so many things in this world for granted.
None more so than science.
How often do you stop for a moment to think about how the remarkable machine that is your body works?
When do you take a second to consider what other extraordinary worlds, and even creatures, might exist out in the universe far beyond our own?
Do you sometimes stop and ask yourself how is it that the incredible medicines you take for a particular ailment actually work?
When was the last time you drove over a bridge, walked into a building or took a mode of transport, and asked yourself how was this built?
If your answer to any of the above is never, then you are letting so much pass you by.
We live on a remarkable planet. We are extraordinary beings. We have created so many fantastic things.
And at the heart of it all is science.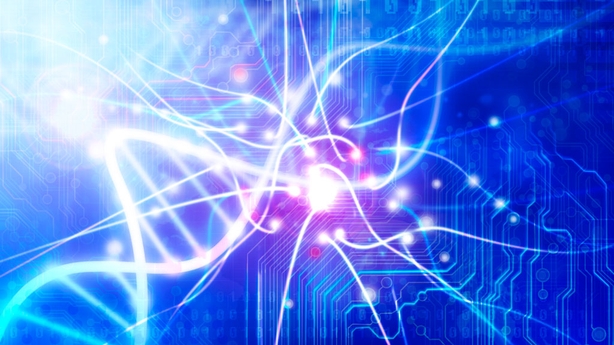 November 13th to 20th is Science Week - a chance for you to stop for a moment and consider, explore and discover the answers to the why and how of the world around us.
There are more than 800 events for all ages are taking place around the country as part of this journey of discovery.
Regional science festivals are being held in Cork, Kerry, Sligo, Limerick, Galway, Mayo, Cavan/Monaghan and the Midlands.
There's Scientific Sue's Science of Bubbleology show on Thursday 17th November in Kilmainham in Dublin, for example.
Cork's City Hall will play host to a full day of science shows - including a 3D tour of the universe - on November 19th. And it's all for free.
In Galway, Dr Lisa Ryan from GMIT will combine sport and science to explain how the two interact and how science is now so central to athlete's performance.
While on Sunday 13th NASA aquanaut Dr Marc Ó Griofa will do a unique event around weightlessness at the National Aquatic Centre in Dublin.
And there's much much more.
At the heart of it all will be RTÉ, which has developed a whole series of science-themed programmes and content for Science Week. 
There's a special documentary on RTÉ1 about the growth of cyber-crime, a Nationwide special on astronomy and the RTÉ Weather team has produced a series of features about the science behind meteorology, for example.
So no excuses. Stop for a minute. Think. Wonder. Ask. Learn.
Because Science Week might just provide the answer.
More information on Science Week is available at www.scienceweek.ie and www.rte.ie/scienceweek