Watch Paul Flynn's Food Truck Favourites on Wednesday at 8pm on RTÉ One.
Ingredients
Makes 8 toasties
30g butter
30g flour
300ml milk
A pinch of grated nutmeg
Salt and white pepper
120g mature cheddar, grated
80g Parmesan, grated
2 tsp English mustard
1 tsp smoked chipotle Tabasco
3 tinned peach halves, roughly chopped
Thick wholemeal bread, sliced
Some melted butter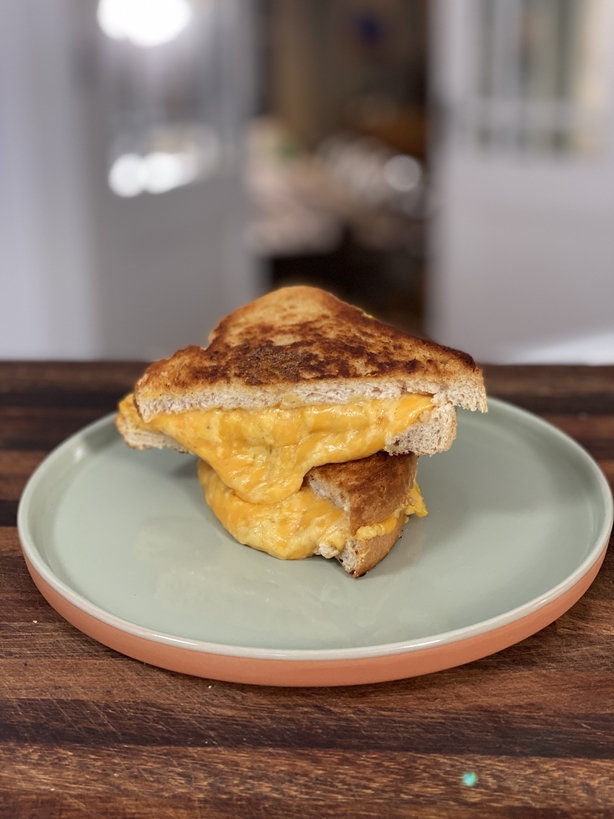 Method
Melt the butter in a small pot and add the flour.
Whisk together and cook over a medium heat for two minutes .
Turn down the heat and add the milk in two halves whisking all the time to make sure the sauce doesn't get lumpy.
Add the nutmeg, salt and pepper then take off the heat and allow to cool.
Fold in the cheeses, mustard, smoked Tabasco and the chopped peach. This can be made ahead of time
To cook (you will have to do this in batches depending how many you are making)
Put a large non-stick frying pan over a medium heat, butter the bread on one side and put that side on the pan.
Spoon the cheese mixture thickly on the bread and top with another slice.
Butter the top of the bread and keep a careful eye on the bottom slice.
When it's golden and crunchy, deftly turn it over. If the centre isn't melting sufficiently either turn down the heat to leave on longer or pop the pan in the oven for a minute or two.
Cut the toastie in half and serve.