Ingredients
Makes 8

For the Scones
50g melted butter
70g brown sugar
80ml milk
1 egg
150g self raising flour
100g Oats
1 tsp baking powder
For the Crumble
For the crumble (optional)
25g Oats
1 tbsp brown sugar
1 tsp cinnamon
30g room temperature butter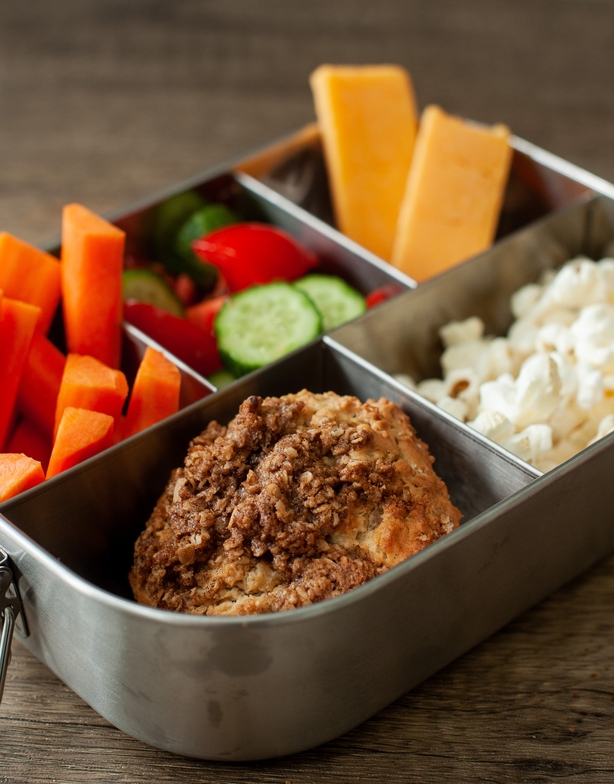 Method
Mix everything together leaving the apple till last. Fold it in.
Scoop them onto a lined baking tray
Mix crumble ingredients together. You can use your hands.
Sprinkle some crumble onto each cookie scone.
Bake on 180° for 16 mins and enjoy!
- Back to School recipes created by Lili Forberg courtesy of Flahavan's.