Ingredients
Sometimes all you crave is ice cream. You might remember from my first book that I love Snickers ice cream, so I just had to figure out a way to get that same flavour hit (especially if you add an extra drizzle of peanut butter and some roasted peanuts on top). You can enjoy this without overindulging on the calories that regular ice cream is full of.
Serves 8
800g low-fat natural yoghurt
100g peanut butter
40g stevia or Canderel sweetener
1 tsp flaky sea salt
Espresso shots, to serve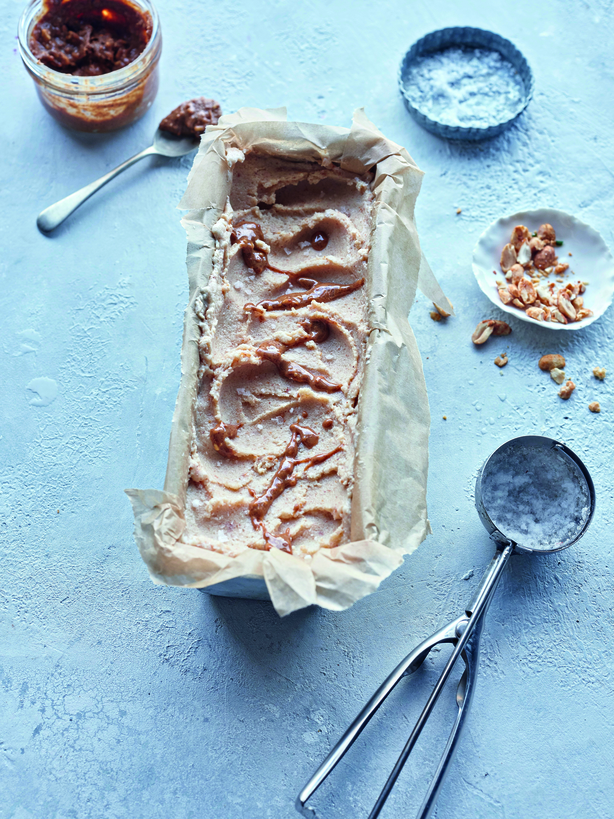 Method
Freeze your yoghurt. Once it's frozen, put it in your NutriBullet, high-speed blender or food processor along with your peanut butter and sweetener and blitz to combine.
Place back in the freezer in an airtight freezerproof container and sprinkle the flaky sea salt evenly over the top. Leave for 4 hours or more.
Enjoy with a shot of espresso on top if you like.
Nutritional information
Per serving
Calories 181kcal
Protein 11g
Carbohydrates 11g
Fat 10g
Vegetarian
Gluten Free