Warning: May cause small children to shriek with delight!
Ingredients
Suzanne Leyden, qualified nutrition, health and wellness coach and owner of The WellNow Co shares this interesting recipe for the Easter holidays.
For ridiculous giddiness over the holidays we make these Bunny poops every year for Easter. Follow the recipe for our chocolate powerballs below and simply make smaller sizes to get the desired effect. Each full size powerball makes about three or four bunny poops.
These are nut-free which make them ideal as a healthy treat for the school lunch box, or for parties, Easter or just to have. Try to use organic ingredients where possible.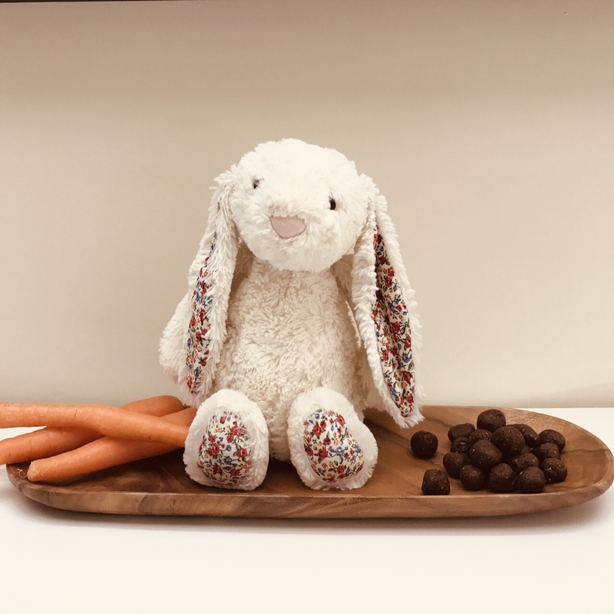 Makes 24 normal sized powerballs approximately
20 Dates
100g Oats (ground in blender for about 3 seconds)
40g Chia seeds, milled in blender
½ tsp Vanilla extract
1 Tbsp Warm water (may need more, depending on dryness of mixture)
Pinch Himalayan pink salt/Sea salt (optional)
15g Coconut oil (melted)
20g Cacao nibs
1 Tbsp Cacao powder (some extra for dusting)
Method
Mix the dates, vanilla, coconut oil and water in the blender.
In a bowl place the dry ingredients: oats, chia seeds, cacao powder, cacao nibs and optional pinch of salt.
Pour the sticky mixture from the blender into the dry ingredients.
I use my hands because you're going to be getting them icky when you roll them anyway.
Once the mixture has formed a nice dough-like consistency roll all the balls. If you find it's too dry, add a little warm water until you are happy with the consistency. Try not to make them too big. I roughly split the mixture in 4 and then make 6 balls out of each quarter which ensures there is a bit of consistency.
Dust with some cacao powder once all rolled.
Place in a covered container in the fridge to set for about half an hour and they are ready to eat. They will last for about a week in the fridge if they are not devoured in the meantime.