Quinola is an uber tasty, nutritious super-grain that can be used in a huge range of recipes. This week the people at Quinola are showing us how to make Peanut Butter Granola Bars!
Ingredients
100g Quinoa flakes
180g( about 20 dates ) dates chopped
2tbs (30ml) coconut oil melted
50g sunflower seeds
25g almond flakes
30g chopped peanuts
130g peanut butter
60ml maple syrup
Method
Warm the maple syrup, coconut oil and peanut butter and mix together.
In a separate bowl place all of the dry ingredients. Add the melted oil, syrup and peanut butter and mix well.
Line a square baking tin 20cm/20cm with a baking parchment.
Place the mix in the baking tin and press it in well with back of a tablespoon.
Let it set in a fridge for a couple of hours. Slice and store in an airtight container, preferably in the fridge.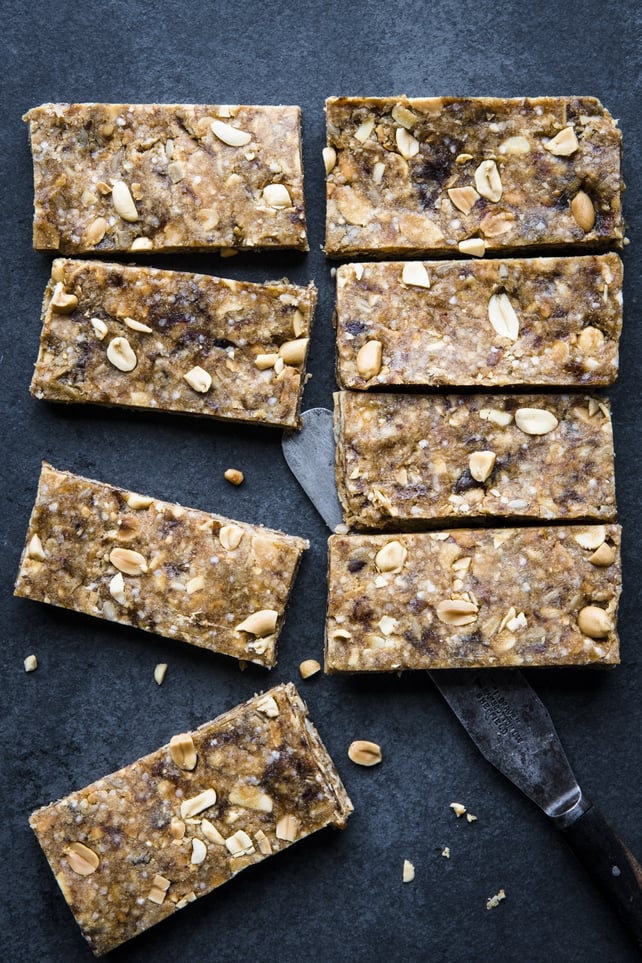 Find out more about Quinola on their website!