Aoife says: "These are a hit with everyone in my house! Another great snack that you can store in a one-serving container for a quick snack on the go." This recipe makes 12 squares and are just 130 calories per portion!
Ingredients:
235 g rolled oats
2 eggs
90 g blueberries
120 g apple compote
40 g brown sugar
240 ml skimmed milk
15 g milled flaxseed
1 1⁄2 tsp baking powder
1 1⁄2 tsp cinnamon
1 tsp vanilla extract
1⁄4 tsp salt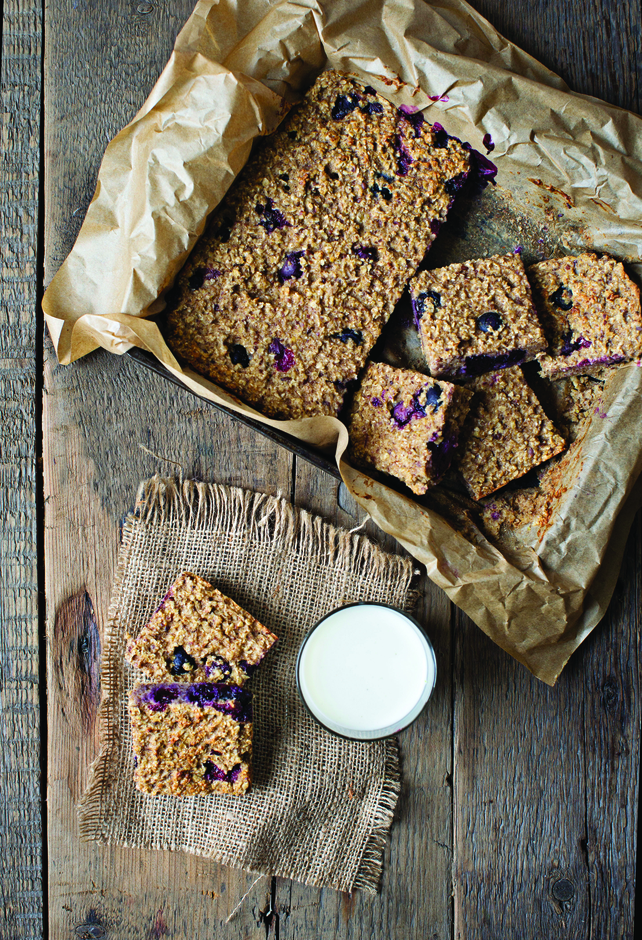 Method:
Preheat the oven to 175°C/350°F/gas 4.
Mix the oats, eggs, blueberries, apple compote, brown sugar, skimmed milk, flaxseed, baking
powder, cinnamon, vanilla extract and salt together in a large bowl. Then pour into a 33 × 23 × 5 cm baking tin.
Bake in the oven until the liquid is absorbed and the oats are tender, about 25–30 minutes.
Cut into 12 equal-sized portions.
Calories: 130