These Granola Bars are the perfect healthy snack, in a lunch box or when your little ones come home from school in the evenings. They're also ideal as breakfast-on-the-go, not just for the kids but for Mum and Dad too!
Ingredients
4 tbsp of butter or coconut oil
6 tbsp of fruit puree, we used Apple and Apricot
2 tbsp of honey or maple syrup
2 cups of oats
4 tbsp of mixed seeds 3 tbsp of ground almonds
2 tbsp pecans, chopped into small pieces
Optional extra: handful of raisins
Method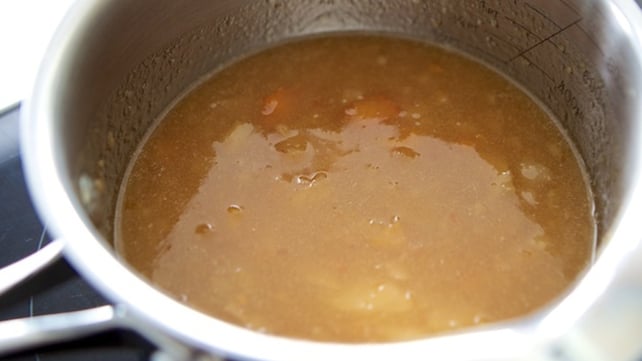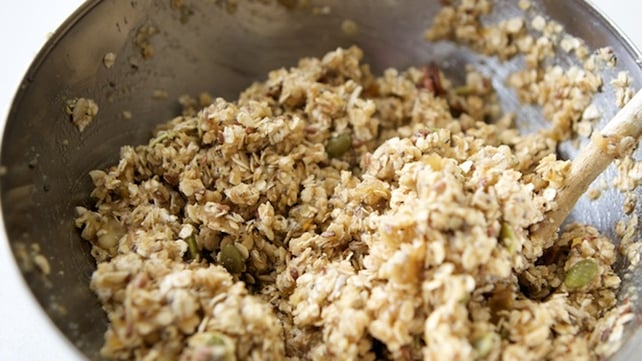 Preheat your oven to 180 degrees.
Place the coconut oil or butter in a small sauce pan over a low heat until melted, add in puree and honey/maple syrup and heat gently.
Combine all of the dry ingredients in a large bowl.
Stir in the wet ingredients and place in either a silicone or parchment lined baking tray.
Bake in the oven for 15-20 minutes until golden brown.
Remove from the oven and allow to cool fully before cutting into squares.
Store in your air tight Portion Pots for up to one week or freeze and use within one month.
If freezing allow to defrost thoroughly and come to room temperature before serving.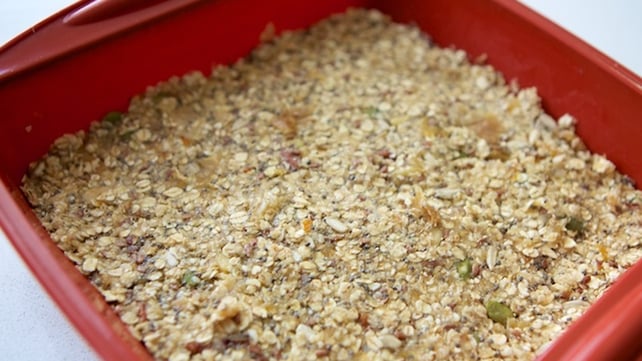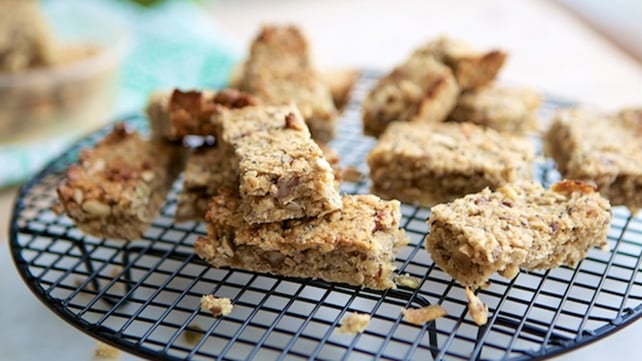 Not suitable for babies due to the honey and chopped nuts.
Recipe courtesty of Siobhan Berry of www.mummycooks.ie