Winter festivals are a new one on me. Sure, I've been to a few Christmas markets in my time but when an invitation arrived in my inbox to visit Winterval in Waterford - Ireland largest Christmas festival - I hopped on my sleigh (or rather, my not-so-glamorous people carrier) and headed straight down, kids in tow, to see what all the fuss was about.
Now in its eighth year, and attracting over 500,000 visitors a year, the Winterval festival is plotted around the city streets and market squares of Waterford and has over 60+ free and ticketed events to entertain the masses.
This year, a new Wizards + Dragons exhibition was added and to say that my kids were excited was an understatement.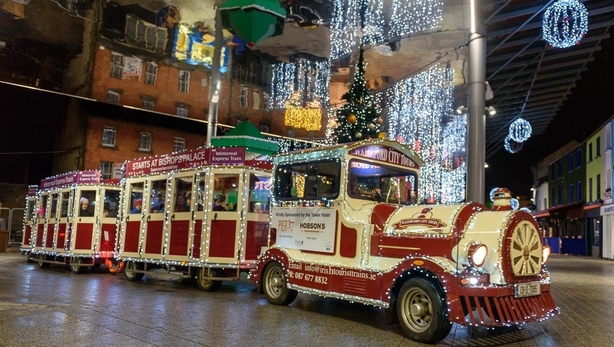 I hadn't been back to Waterford since last year, when myself and Mrs. DD escaped, sans kids, to the beautiful Faithlegg House Hotel & Golf Resort for some much needed R&R. Taking the flat tyre that Mrs. DD got on the Waterford Greenway out of the equation, we had a lovely time and once again it was great to back at Faithlegg this time in a lovely self-catering lodge with not-so-lovely kids.
I joke. I love them really.
Excitement levels were through the roof. My three boys, 8, 6 and 3 are at that perfect age where the magic of elves, reindeer, Santa, and presents are just that: magic. It's a lovely time of the year and it's a lovely time to be a parent of three bright-eyed little boys.
But anyway, Winterval. If Christmas markets, Ferris wheels, carousels, helter skelters, ice skating, horse-drawn sleighs, train rides, a Christmas tree festival and animatronic dragons are your cup of tea then you'll absolutely love it. We had a ball. There's so much to see and do.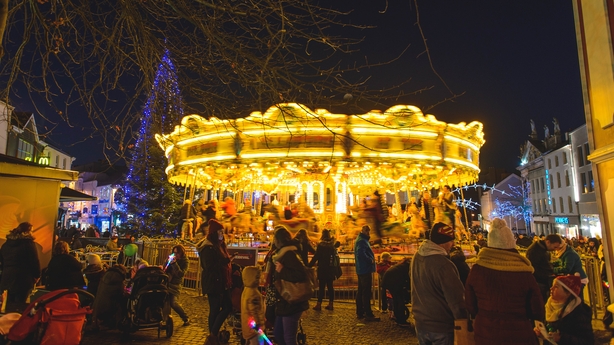 Waterford is a lovely city to walk around too. It's not too big, not too small, just perfect for a festival of this nature. It's bustling with people, and the festival brings a lovely 'Christmassy' buzz to the numerous streets and side streets. It's a good place to be in.
We had the benefit of having a 'Golden Family Ticket' so we were able to avail of the majority of the very reasonably priced ticketed events free of charge. The Waterford Eye, Golden Gallopers Large Carousel, the Vintage Ferris Wheel, the Horse Drawn Sleigh, the Helter Skelter, Winterval on Ice and the Wizards + Dragons Exhibition were the kid's favourites.
However, if I'm being honest, the latter is perhaps a bit overpriced (€10 pp or €36 for a family of 4) for what's on offer. Yes, it's good and the animatronics are impressive but there just isn't enough to justify the price. We were done after 15 mins so it would be great to see the organisers revise this for next year as it has the potential to be so much more.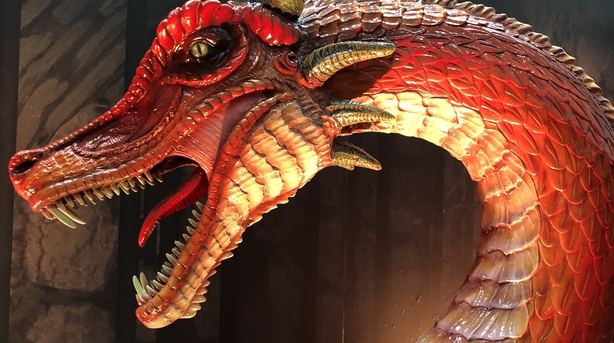 And if your budget is tight coming up to Christmas fear not because there are also a number of very impressive free events too.
Our favourites were:
- Spraoi na Nollag is run by Ireland's renowned Street Theatre Company, Spraoi, who transform Constitution Sq. into a magical, festive wonderland. It was excellent and Spraoi's characters are there every Fri, Sat & Sun from 5pm - 8pm.
- My kids loved the Model Circus and Fairground Exhibition which features miniature replicas of favourite circus and fairground attractions. It's on display every Saturday and Sunday from 11am to 5pm at Georges Court Shopping Centre.
- My personal favourite was Winterval Illuminates, a brilliant festive music and light show on Cathedral Square. It was excellent and if you've never seen a 3D Light Projection I'd highly recommend it. It runs from 5pm and every 30 mins after that and the last show is at 8pm
- Santa's Giant Postbox - a must if you haven't posted those all-important Santa letters yet and on Saturday and Sunday afternoons the Waterford Academy of Music and Arts perform a special show to collect all the letters. As you can imagine, the kids loved it.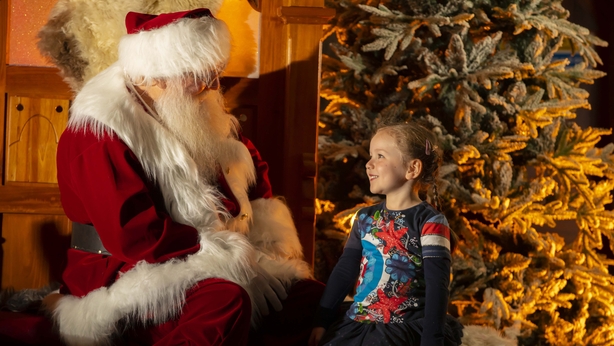 So there you have it, my first winter festival and one that I thoroughly enjoyed. We had a ball, the kids had a ball and there was lots that we didn't get to see and do. Next year, and we will be back, we'll make a full weekend out of it.
A big thanks too, to the very family-friendly No 9 Cafe for treating us to a lovely lunch and looking after us so well, and likewise Carter's Chocolate Café for the gorgeous hot chocolate and cookies; a great treat after the Waterford Eye Ferris Wheel.
Winterval runs until Dec 23rd and if you have the opportunity, it's well worth checking out.
I was gifted a "Golden Ticket" for the ticketed events listed above but the total cost of attending each of these events would have been €169 for a family of 4. For ticket prices and further information go to www.winterval.ie
DD
---
For more reviews, tips, anecdotes and the odd giveaway, you can find me on:
Facebook | Instagram | e: digitaldad@rte.ie