A new initiative for online teaching was launched today by RTÉ, Junior Cycle for Teachers (JCT) and the Broadcasting Authority of Ireland (BAI), using three stunning programmes from RTÉ and TG4 to create new resources for Junior Cycle teachers.
Drawing from the programmes, which aired in recent months across the channels, the initiative will allow students and teachers to study Business Studies, Geography, History, Gaeilge, SPHE and CSPE subjects, as well as the Digital Media Literacy (Short Course) in the Junior Cycle, in new and exciting ways.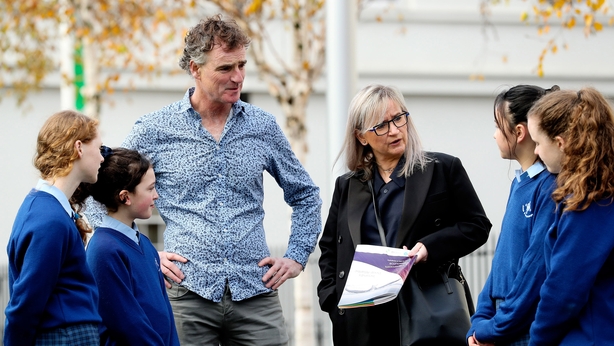 The three programmes – Ireland's Deep Atlantic, Wrecking the Rising/Éirí Amach Amú and Cloud Control – were publicly funded and delved into Irish history, wildlife and natural beauty.
Ireland's Deep Atlantic is a ground-breaking natural history documentary series exploring North Atlantic waters, following divers and scientists as they go in search of blue whales, sharks and deep-water coral reefs.
While visually stunning, this programme also gave viewers a glimpse into consumer behavior, sustainable development and the impact of economic growth on society and the environment, which will be used by Business Studies students.
Geography students will learn about the exploitation of water, fish stocks, forestry, and soil and the relationships between the physical world, tourism and transport.
Wrecking the Rising/Éirí Amach Amú is a bilingual comedy drama broadcast on TG4, in which three modern-day Dubliners find themselves propelled 100 years back in time to 1916.
Engaging and fascinating in equal measure, this series has been repurposed for History and Gaeilge students to understand and critically evaluate an audiovisual text and learn about how diverse values, beliefs and traditions have contributed to the communities and culture in which they live. The show also highlights the relationship between past and current events and the forces that drive change.
Cloud Control is a documentary exploring how digital fingerprints are rapidly becoming the most valuable commodity in the world's economy. Incredibly informative and practical, SPHE and CSPE students can learn about rights and responsibilities online, safe and ethical use of the internet and sourcing appropriate and reliable information about health and wellbeing online.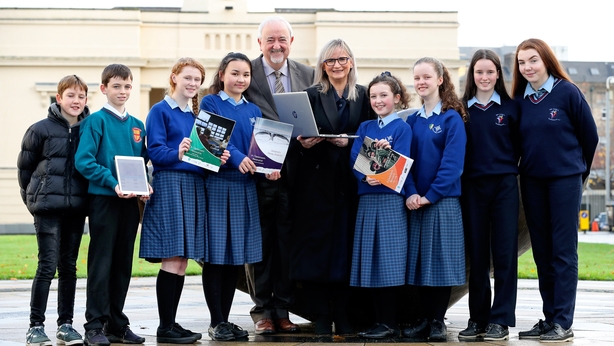 The Digital Media Literacy short course aims to use the resource to support extending and refining students' ability to use digital technologies, communication tools, and the internet creatively, critically and safely in social and community life.
Speaking at the launch, Director of Junior Cycle for Teachers, Dr Padraig Kirk said ''Junior Cycle for Teachers are delighted to today launch this exciting new range of junior cycle classroom resources for teachers and students.
"Junior Cycle for Teachers is committed to supporting teachers in their enactment of the Framework for Junior Cycle and this partnership with RTÉ and the BAI offers us the opportunity to make available exciting content to schools around the country. These classroom resources span a wide and varied mix of curriculum areas and we look forward to continuing to further develop work in this area."
Commenting, Director General of RTÉ, Dee Forbes said, "I am delighted to see these programmes, which we originally broadcast on RTÉ One television, and then streamed on RTÉ Player, being made available as online resources in Junior Cycle classrooms all over the country.RTÉ's vision to champion Irish culture by captivating audiences with trusted, engaging and challenging content is so well served by Ireland's Deep Atlantic and Cloud Control which touch on important issues which are relevant to a number of Junior Cycle courses.
"Following the positive impact of the RTÉ Youth Assembly, it is wonderful to see powerful Irish public service content making its way into Irish classrooms and providing such a valuable resource to Junior Cycle teachers and students alike."
The new online resources can be found on www.rte.ie/learn, where teachers and students can access the educational material and the programme clips referenced in the material and watch the three full programme series.