A student who lost her mother to breast cancer and had to sit an exam in her Leaving Cert the following day spoke to The Ryan Tubridy Show about the need for a bereavement clause in the state exams.
By the time Leaving Cert students finally get to sit their final exams, they have been preparing for them, in some capacity, for at least five years. The short block of intensive exams is undoubtedly the most stressful life experience many of us will have endured up until then, and yet there are few contingencies for instances of extreme upset, illness or life events that might derail plans, post-school.
This is the situation Rhona Butler found herself in when her mother Margaret (50) died of breast cancer on June 13, 2018. With just three of her exams sat at that point, and years of work built up towards this moment, she told The Ryan Tubridy Show that she "had no other choice" but to sit the exams.
Rhona Butler's mother sadly passed away during her Leaving Cert exams, and yet she continued on with them until the end. Rhona told Ryan why she feels it is imperative that a bereavement process is available for those affected during the state exams https://t.co/B4DfRzUCCz pic.twitter.com/LlkQgBS9Dh

— Ryan Tubridy Show (@RyanTubridyShow) January 17, 2019
The pressure to succeed was enormous, also, as Rhona had been voted student of the year for five out of her six years at Scoil Mhuire in Carrick-on-Suir in Co Tipperary.
"My mam was diagnosed with breast cancer in 2015 and she just got more sick there towards the start of my exams."
"We were like best friends, I know it's a bit cheesy but it's true. She was definitely the best in the world. I knew she'd be there for me for the leaving cert."
Rhona's mother died on a Wednesday, which was a small silver lining for Rhona as "I was lucky in a sense that I had no exams that day. I think some of my friends had French and Biology or something that day that luckily enough I didn't do. So I got to spend the day with her".
"My problem really was that she passed away at ten past ten, Wednesday evening, and I had to be in school the next morning at half eight to do my business exam."
"I was up at six to try and do some bit of study anyway, to have something in my head before I went in."
She said that her family, friends, and school were extremely supportive, offering her a separate room in which to do the exams, but she "didn't want to make it any more abnormal than it was".
With four exams to sit, the following days sound like an incredibly painful and stressful balancing act, as well as a show of extreme resilience: "On the Friday, I had German, and that was the evening of her wake. Saturday was the burial and I was back in school on Monday for accounting, and I was back for Music on the Thursday."
"I had no other choice. I had put in the work for six years, and if I didn't show up on the day - that was my problem - the Department didn't care. They just see us as exam numbers. We're much more than that, there are people behind those exam numbers."
Rhona eventually was awarded her first choice course of Business and German in the University of Limerick, but the process and the extreme difficulty of the situation has evidently stayed with her. On the radio show, she advocated for a bereavement clause to be introduced by the Department of Education.
"I think everyone knows that the leaving cert is a bit old and outdated and it needs to be reformed... Whilst they're doing that, there needs to be a bereavement process in place."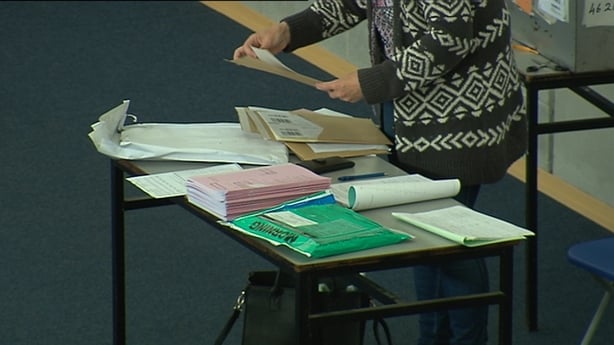 Her suggestion is that separate exams should be held some weeks after the initial batch, much like college supplementary exams, for students who suffer bereavements.
"There's two sets of papers that they choose from, so why not have the second set of papers just even two weeks later, some date in July. That's all people would have needed, just to get their head right."
"I'm definitely not the first and I'm not going to be the last."
She told Ryan that she had emailed government officials on the matter but only received automated replies from them thus far.
"There are probably hundreds or thousands in the same situation as me, and there really needs to be changes."