Rita, a mum of two young girls, takes a quick look at toys that will still be a hit long after Chrismas morning.
This Christmas the rule is: less is more.
So much plastic gets bought for the girls from everyone, so we're keeping the plastic toys to a minimum this year and going with toys that will hopefully last and stand up to the bashings they receive from two very active kids.
Rules for this year include:
Presents that will actually be used to get the imagination flowing
Presents that will get them active
Presents to read together.
1. Wobbel Board
The Wobbel Board is designed to"stimulate balance and strength during play and use". It encourages children to play and keep active. They can sit in it due to its curved design, use it as a ramp for cars, wobbel in it, use it as a step...let their imagination run wild.
It's made out of European Beach Wood and the underlay can be the child's favourite colour, and we've obviously gone for pink! We preordered ours from MiraMira.ie. Prices start from €155.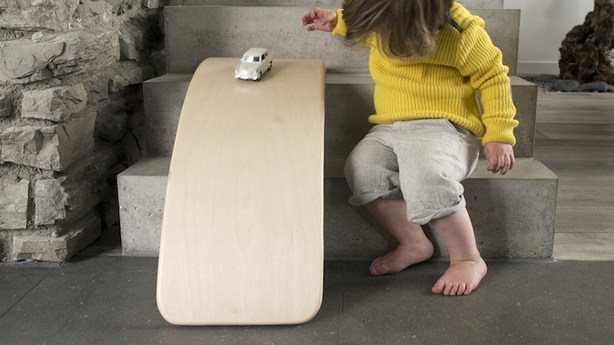 2. TeePee
Santa brought a teepee to our house last Christmas and it's my eldest daughter's favourite space. The Big Man brought a fabric one but Argos have a wipe clean one in a grey colour with stars all over the fabric that kids - and parents - are bound to love.
A wipe clean teepee means that when little messy hands get a hold of the doors, it easily cleanable, unlike the fabric ones. This teepee retails for €74.99 and after seeing it in the flesh, I'm raging that Santa didn't bring this one last year.
3. Tidlo Activity Walker
A wooden walker for those toddlers learning to toddle, and it doesn't make noise! It's got all the little bits that babies and toddlers love playing with from a small abacus to a spinning mirror. Fluffhaven.com also have a few other walkers that will encourage the little one to improve their fine motor skills. This one retails at €56.95.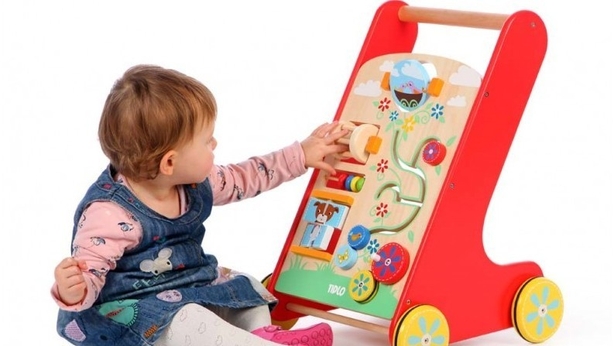 4. The ChrisMystery
The ChrisMystery is a personalised book from Writing for Tiny and you can add your child's name throughout. It's a book with them as the main character. The character can even look like them. Who doesn't want a book to cherish and read on Christmas night that's all about them and their family? Parents, grandparents, siblings and all styled by the gift giver. Definitely, one to take out every Christmas and read together! Prices start at €22.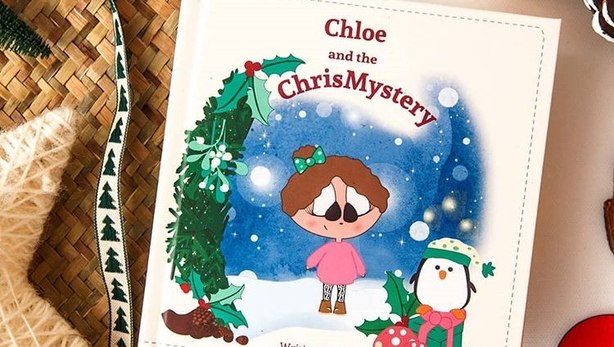 5. Tidlo Play Shop/Theatre
Anyone else have children that always love playing shop? Well, this is perfect, as all the accessories can also be purchased too from a trolley to cash register and food. This one costs €95.00.
6. Garda Síochána Costume
Dress up toys are always a big hit in our house every year and get put into the dress up wardrobe-for those rainy days or just when the mood strikes.
This Mermaid and Dragons Garda uniform is a brilliant idea and can be accessorized to with the cap. Perfect for keeping the peace in the house. This costume retails at €46.50 and starts from age 3.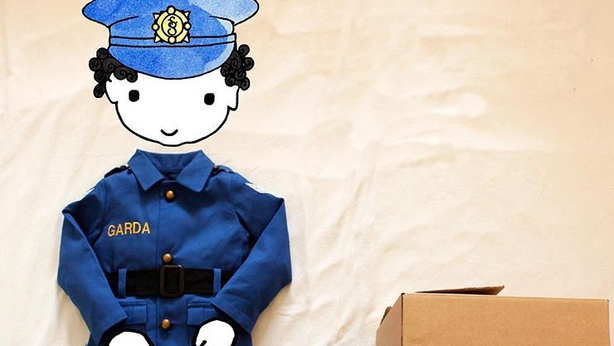 7. Rob the Fox Teether
These teethers are a great little accessory for any baby and made from 100% natural rubber from HEVEA trees. There are no holes in them, so they are very safe for babies to chew on. They come in a range of designs too. Prices from €15.25.