Just as the world motor industry begins to recover from the Covid crisis, it's faced with a new challenge that is dramatically affecting car production and already resulting in delayed orders for Ireland
The Munich auto show this week was supposed to make big statements about the fact that the car industry was recovering from the production crisis caused by Covid and that electric mobility was now the only game in town. Instead, senior industry figures had to spend much of their show time dealing with the latest challenge to hit their industry - the global shortage of micro-chips that is now seriously affecting the production of almost all new vehicles in the world.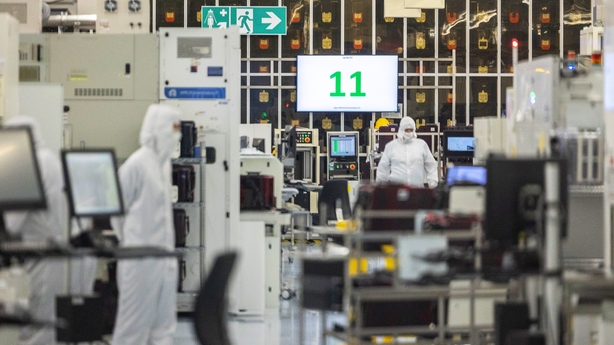 Demand for semi conductors has soared over the past year.
In recent weeks it has become apparent that the effects of the shortage, which affects components that underpin safety systems on cars and engine management systems, have come right down to Irish forecourts. With delays of six months - and possibly longer - already being experienced or looming, two Irish car dealers representing major brands expressed their frustration when I asked them about the problem.
"If I have someone coming in this month to order a new car for January 2022, I'm telling them they might get it next February or March. And that's a big maybe", said one.
"We're being told it's going to get worse before it gets better. The last thing I need after Covid is to start telling customers they might have to wait up to six months for their car. They may just walk, but at least this seems to be affecting all manufacturers at this stage", said the other.
Asked about how the issue was affecting its group business (VW, Skoda, Seat and Skoda) Volkswagen Ireland issued the following statement to us: "The effects of the Covid-19 pandemic on production and supply chains, coupled with increasing demand for semiconductors is having a major impact on a number of sectors, including the global automotive industry. Volkswagen cannot escape these developments. Semiconductors are required for certain electronic features in vehicles, including driving dynamics, comfort, safety and assistance systems. Without them final production is not possible.
"Despite the shortage, the Volkswagen Group was able to deliver more cars in the first half of 2021 than in the same period last year. New outbreaks of Covid-19 in Asia, in particular Malaysia and Taiwan, are leading to renewed shuttering of key semiconductor manufacturing facilities. As things stand, we expect the supply of chips to remain volatile in the third quarter of 2021. In recent months, the Group's task force has been working relentlessly to minimise the effects of the bottleneck. Further adjustments to production cannot be ruled out but we expect to see an improvement in supply by the end of the year.
Volkswagen Group Ireland Ltd is working tirelessly with our parent company, Volkswagen Group AG, to minimise delays and will strive to ensure vehicles are delivered to customers at the first possible opportunity."
Reuters reports that, after having to shut down plants last year, carmakers now face increasing competition from the consumer electronics industry for chip deliveries. That problem has been compounded by a series of supply chain disruptions during the pandemic. Cars have become increasingly dependent on chips.
Already there are reports of major companies stripping out certain features in order to maintain production of vehicles.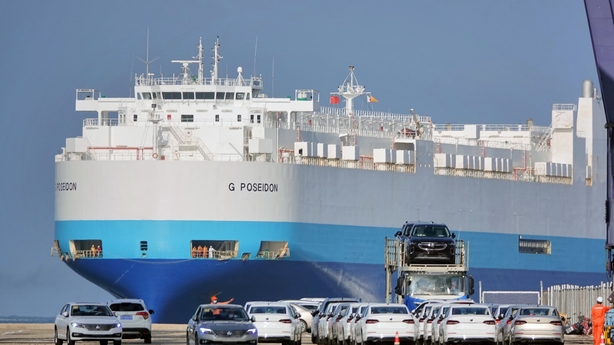 Ola Källenius, CEO at Daimler AG , said in Munich this week that while the company is hopeful its own supply will improve in the fourth quarter, soaring demand for chips means the industry could struggle to source enough of them into 2023 - though the shortage should be less severe by then.
"Several chip suppliers have been referring to structural problems with demand," Källenius said. "This could influence 2022 and (the situation) may be more relaxed in 2023."
However, another Daimler board member, Britta Seeger, said the carmaker does not believe its long-term electric vehicle goals will be affected. read more
Manufacturers such as General Motors, Toyota and India's Mahindra have slashed output and sales forecasts due to scarce chip supplies, made worse by a COVID-19 resurgence in key Asian semiconductor production hubs.
Renault said on Monday the chip shortage had been tougher than expected during the current third quarter, but said the situation should improve in the fourth quarter.
A major manufacturers supplier, Bosch, said it expects the shortage will ease somewhat in the coming months, but supplies will remain constrained into next year and BMW expects supply chains to remain tight well into 2022.