Audi has introduced its first compact electric SUV, which creates a new medium-size niche.
A recent analysis by the Transport and Environment lobby group suggests that only Volvo and Volkswagen are ready to meet the threshold for producing the required number of electric cars by 2030, with several major car companies lagging behind.
In this context, the arrival of Audi's Q 4 e-tron this week serves as a reminder that while Volkswagen is the main brand in the VW group, Audi and Skoda also benefit from its accelerated electrification programme. In fact, this new Q 4 sits on exactly the same platform as the Volkswagen ID.4 and the SkodaEnyaq and allows Audi to benefit from the space saving advantages of a battery-specific platform.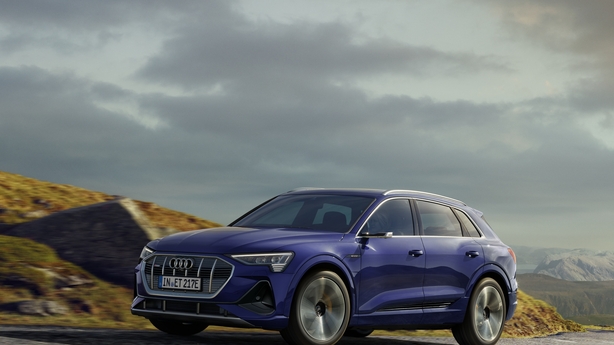 For example, there's no transmission tunnel running through the car, thus allowing for three passengers to sit comfortably in the rear and the car's dimensions are clever too. With a completely flat floor, the Q 4 has more headroom and legroom. Audi says the car has the footprint of a Q3, the space of a Q 5 and the turning circle of an A1, which is quite an achievement.
The Q 4 also has that distinctive design that allows it to claim a more premium presence than its VW group stablemates.
What's very interesting is the price. The smaller battery version, which has fairly limited claimed range of 341 kilometres, comes in at €41,465 – not a price you'd normally associate with a medium-sized Audi. The version with the bigger range – and a77 kWh battery, as distinct from a 52 kWh one in the entry-level version – comes in at €51,850. Most customers are expected to opt for the bigger battery and more range.
Speaking of most customers, I wondered when driving the electric Q 4 just how many Audi diesel drivers, who are used to looking at potential driving ranges of up to 800 kilometres or so without a re-fill, will be jumping at the chance to convert to the electric Q 4 ? After, all the ranges quoted for both battery sizes are optimal and, based on my general experience you can shave at least 20 per cent off such ranges in real-world conditions. It's not, I suspect, a car for everyone even if they might fancy one initially. But then again we are still at the beginning of the electric transition in many respects. Ask anyone relying on public charging facilities, as distinct to home ones.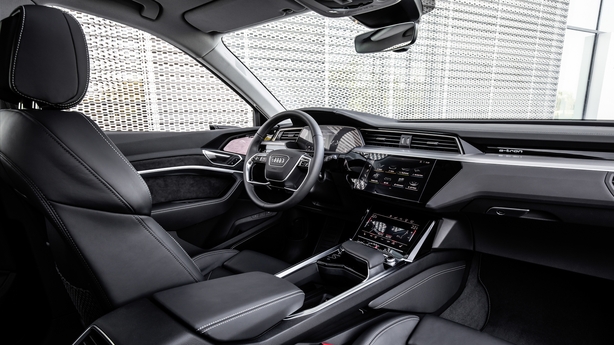 We had only a brief opportunity to drive the Q 4 but it seemed to have pretty much has all the qualities that VW Group designers have recently brought to bear on their electric cars. Apart from the spaciousness, there's the refinement and smoothness of the motors, the brisk acceleration and the sophisticated and modern dashboard display and design that has become one of Audi's hallmarks.
I liked the design, which has some sporty touches – the wheel arches for instance – and it looks like a substantial car. It has a good boot too, with a 520 litre capacity. We'll be back in it soon, I hope.