The latest idea in car derivatives is the crossover utility vehicle with a coupe-style roofline from Volkswagen. It comes to Ireland at the end of this year.
When car companies began to develop platforms that could lead to several derivatives it allowed them to produce cars that looked very different in their design but had the exact same underpinnings. It's a clever and cost-effective strategy and has paid dividends for many companies. The rapid expansion of the Mercedes range is a good example of the strategy and so too is the Volkswagen line-up.
The latest model in the VW pipeline is the Taigo, described as a CUV (crossover utility vehicle) that comes in a coupe styling form. It sits between the Polo and the T-Cross models.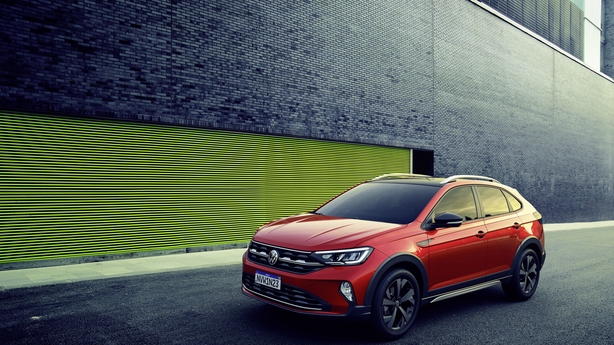 The VW Nivus.
It's based on a car currently sold by VW in South America - the Nivus - where it features a fully digital cockpit, six airbags, multiple assistance programmes and active cruise control. We can expect much the same when it comes to Europe and it will be interesting to see if the 10" infotainment screen from the Nivus is included. Volkswagen says the car will have "state of the art" connectivity.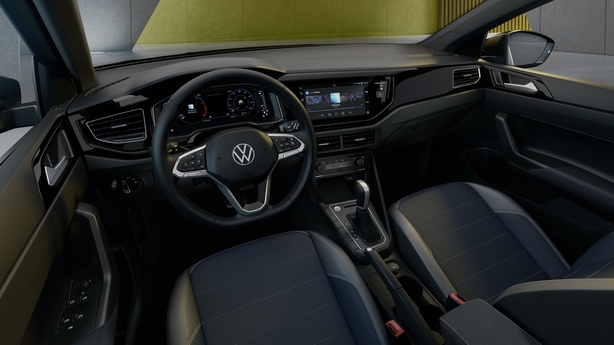 The interior of the Nivus, on which the Taigo will be based.
The car should make its debut in Europe in the summer and be in Ireland by December and it will have LED headlights as standard. It will initially come with TSi petrol engines designed to be small and economical.