From all-electric and plug-in hybrid cars to traditional diesel and petrol models, car manufacturers are clamouring to accommodate a rapidly changing market in 2021. Our Motoring Editor, Donal Byrne, take you through what they'll be offering.
If the number of times I've been asked in the past year about the merits of electric cars and hybrids is anything to go by, our willingness to embrace greener motoring is not in question. Yet, looking back over the car sales figures for last year it is clear that most people are buying with their heads rather than their hearts.
With the bulk of sales completed - in a market reduced by 25 per cent as a result of Covid (and Brexit perhaps) - in November, it emerged that 80 per cent of buyers were still opting for diesel and petrol models. Diesel was the choice for 43 per cent of buyers and petrol for 37 per cent.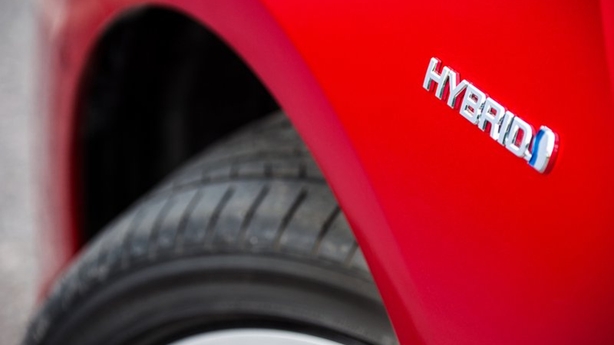 Hybrid sales appreciated respectably at 11.9 per cent, full-electric at 4.45 per cent and plug-in hybrids at 2.7 per cent. There is a move towards more sustainable motoring, but it's an urban and city move because that's where electric and plug-in cars make the most sense.
It's still a slow drift, however. AIG Insurance surveyed its customers last year and the results were not a surprise. One third of them cited the cost of buying an electric car as a deterrent and one third cited range anxiety, saying longer range and battery life were needed before they considered moving away from conventional engines.
The latter reason is perfectly understandable in rural Ireland, where the ability of diesel to provide long-range motoring at reasonable cost is a particularly strong incentive to stick with it. Right now, an electric car is not of any great appeal to a farmer or a high-mileage country-dwelling family. Easily-accessible public high speed charging points are still a major issue across the country.
However, there is good news and car companies are rushing to produce a holy grail battery formula that will deliver about 700 or 800 km's of driving on one charge. I imagine we'll see one within the next two to three years. Prices are also coming down, with cars like the Peugeot 208 electric and the Renault Zoe now moving in at around 27,000 Euros.
In the meantime, it will be interesting to see just how fast the changeover will continue.
Many urban drivers could drive an electric car without any major challenges - provided they have home charging to rely on - but price is still an issue for many.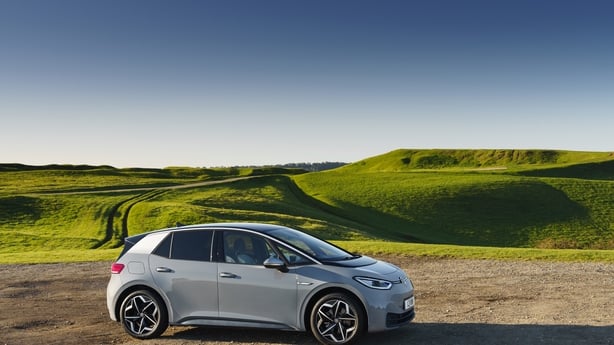 VW ID.3
Looking at what's coming this year, there are other encouraging signs. Volkswagen introduced the ID.3 last year - a car that almost had me convinced the time was right to move to electric. Apart from a fiddly touch screen system and a somewhat disappointing interior finish, it was a pleasure and reassuring to drive and made its claimed 400 km range a realistic one. This year we'll see the ID.4 coming with a claimed increased range of 540 kilometres. It won't be cheap but it promises to be a major step towards eliminating range anxiety.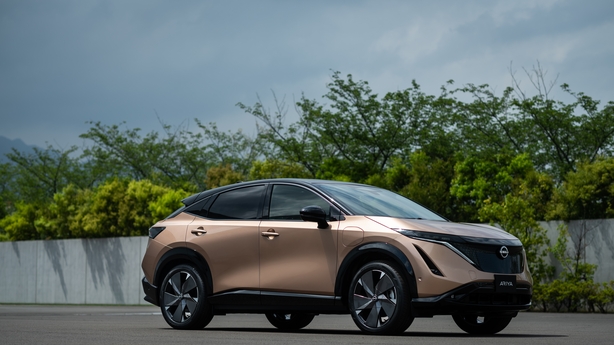 The Nissan Ariya.
Hot on the heels of the ID.4 will be an all-electric competitor from Nissan - the Ariya. There are few details available about it but indications are that it will be an SUV with a range of about 310 kilometres.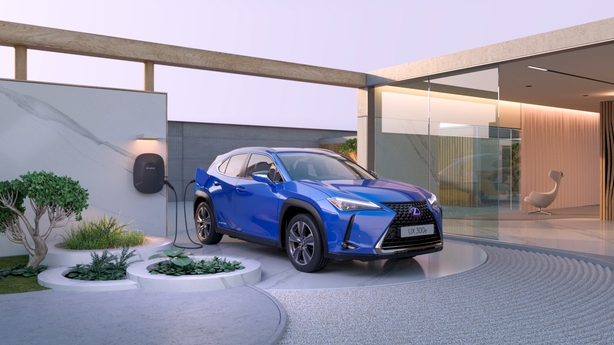 The first all-electric Lexus - the UX.
Toyota will also introduce its first fully-electric mid-sized SUV. Again, there are few details about it at the moment but it will be here this year. Lexus will also introduce its first electric SUV - the UX 300 e - that is said to be capable of about 300 kilometres on a charge.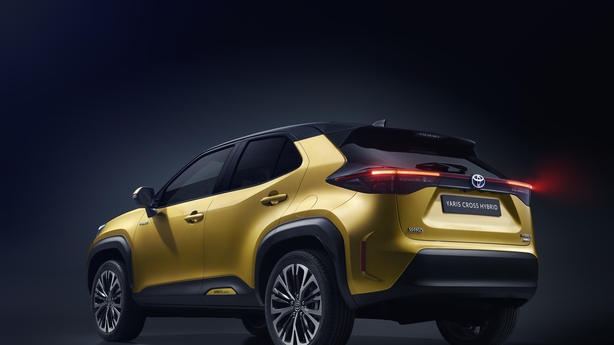 Toyota's Yaris Crossover.
However, the Toyota I'm most looking forward to driving is the new Yaris crossover small SUV. This has a 1.5 petrol engine backed by hybrid technology. It will have an engine capacity of 116 horse power and a 390 litre boot. It's longer and taller than the Yaris hatchback and therefore has more space. It looks like the result of a lot of clever design and engineering and will arrive in the second half of this year.
Toyota also has a plug-in version of the Rav 4 coming, with an anticipated range of about 50 km.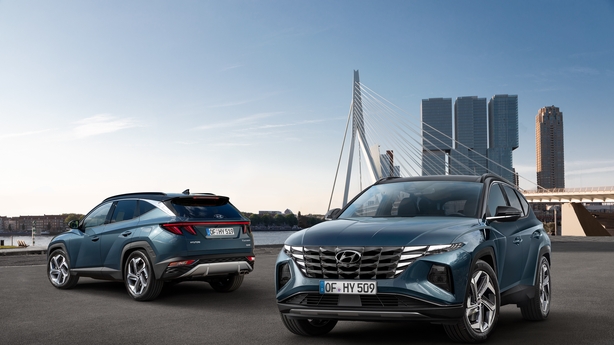 The new Hyundai Tucson.
This will also be the year of the new Hyundai Tucson, a car that Irish people have bought in significant numbers. This time it has a super sharp appearance, with "parametric" front lights, that are stacked rather than elongated. It is also coming as a hybrid for the first time and it will be interesting to see what fuel economy it returns. I suspect the Tucson will become even more popular.
Another car I'm looking forward to driving is Volvo's electric version of the very popular XC 40, a car elegantly designed on the outside and even more so on the inside. Its large Apple i-Pad type centre screen and discreet fittings are things other manufacturers really should take on board. The electric version is said to have a range of more than 300 kilometres. There will also be a plug-in.
Renault is another manufacturer that has managed to up its game in terms of interior finish. Again, a large format screen defines the interior of the Clio, which will be offered as a hybrid in the not too distant future.
Skoda has already started the year with a fine revamp of its Octavia, giving it many of the internal and external features seen on the bigger Superb. It's a really lovely car to drive and those reliant on diesel will get excellent economy and performance from the 2.0 litre TDi. For those on more limited trips, the 1.0 litre three cylinder petrol engine is as sweet as you'll find in this class.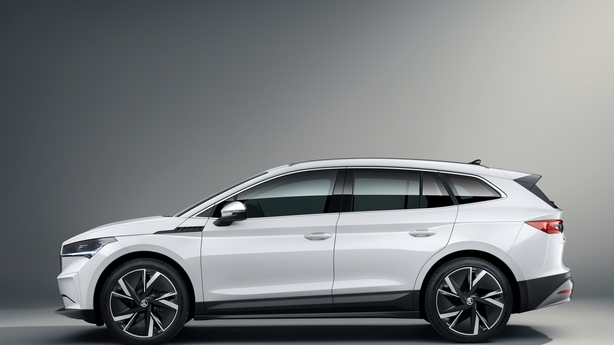 Skoda's all-electric Enyaq SUV.
Skoda also has the all-electric Enyaq SUV on the way, with healthy advance orders. However, with a starting price of 46,000 Euros it's another indication that Skoda has moved on from its challenging value for money position against the competition.
Mercedes is also upping the pace in terms of diesel and petrol alternatives. A new small and more affordable crossover - the EQA - is due this year with a claimed electric range of over 300 kilometres.
Covid-19 has put paid to many a planned test drive in the past months, including one in Peugeot's new electric 208, which has a range of about 350 km. I've heard excellent reports about it though and it has the added advantage of being reasonably priced - at about 27,000 Euros. Citroen's new e 4 is based on it and is also due out this year. As is Opel's new e Corsa, Peugeot having taken over Opel.
The only other car that comes near the 208 in terms of range and price is Renault's Zoe, which is perhaps the perfect suburban runaround.
And let's not forget Dacia, which is planning to introduce Europe's cheapest electric car, borrowing technology from parent company, Renault. It's good news for those for whom the price of electric cars is an issue and the combination of Renault, Peugeot, Opel and Citroen technology is likely to be a game changer in this regard.
A little behind them is the Chinese-owned MG brand, which is returning to the European market with well-equipped and well-priced cars. Their entry level electric car has satellite navigation and an 8" screen as standard and is priced from 29,000 Euros.
Fiat is also going electric with its smallest car - the 500.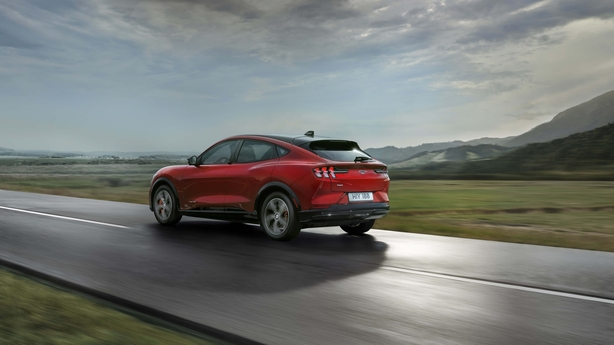 Ford's new electric SUV is based on the Mustang.
An unlikely candidate for electrification is Ford's Mustang Mach-E. It's an all electric crossover, based on the Mustang and looks like an expensive first statement from Ford. With a claimed range of some 450 km, we are probably looking at a price of over 50,000 Euros.
BMW's i X3 SUV will also have a range of about 300 kilometres and it's only the second all-electric model BMW has produced. It won't be the last though. Expect also a plug-in version of the 2 Series.
In a conservative move, Mazda is introducing electric cars with more limited range - but cheaper. A version of the MX 30 SUV will have only a 35 kw battery and a claimed 300 km range for longer journeys and 265 km for city driving. It's an interesting strategy. Watch out for a new version of the MX-5 - one of your all-time favourite roadsters.
Jaguar will have a plug-in version of the smaller E-Pace SUV. Land Rover, on the other hand, is sticking with plug-in versions of the new Defender and Discovery.
Tesla will have a revised version of the S model, with a claimed range of up to 600 kilometres and Elon Musk continues to threaten the conventional car industry with such developments.
Audi - one of Musk's main targets - will continue developing the e-Tron range with a new Q4, which comes in below the bigger Q5. You can expect some other major announcements from Audi during the year as it continues to electrify cars that probably have the best interiors you can find. The excellent A6 now has a plug-in version with a claimed range of 50 km.
Other cars - not necessarily new models - to consider are Kia's E-Soul, a funky and very efficient electric car with about 400 km range - it's a lovely drive; Hyundai's Kona, which has about the same range and has proved very popular; Honda's electric Civic, which has a claimed rage of 200 km and is priced at just under 30,000 Euros after grants and SEAT's Ateca SUV, which comes with that VW group 1.0 litre petrol city engine and a 1.5 option too.