On-line price negotiations, less time with sales people, video chats. contactless payments, PPE and the inevitable social distancing are all being implemented by car dealers around the country.
Dealers may want to welcome you back with open arms after a six-week closure that has wiped out car sales, but that obviously won't be happening. In fact, your interaction with a sales person will change dramatically when dealers open their doors again tomorrow morning. Despite the fact that new measures designed to keep customers and staff safe have been introduced relatively quickly, it is likely that many of them will continue to remain in place for much longer, and possibly forever.
The days of tyre-kicking on the forecourt are over, probably never to return.
Initial on-line conversations between customers and sales people, for example, are likely to become the norm - as will negotiating the value of a trade-in. Test drives will be done through home delivery and collection (as will be the case with Nissan) after the normal initial negotiations - or done solo by the potential buyer. Toyota dealers will be offering solo test drives, often with a car being delivered and collected to and from a customer's home or office.
Dealers will be completely sanitising cars before and after driving - Ozone is being used by the Volkswagen group (VW,Skoda, and SEAT) to ensure maximum cleanliness.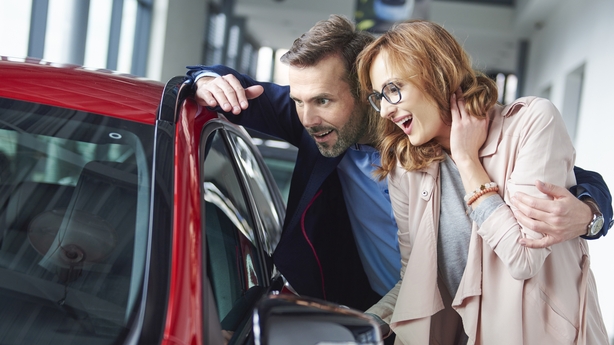 Virtual sales and video contact will be replacing the traditional showroom experience.
Virtual sales, which had already started to become globally appealing before Covid-19, will inevitably gain in popularity and will probably become the norm within a very short time. The big manufacturers have already developed sites for the Irish market that take people on a virtual test drive, run through specifications and equipment and answer many questions that are often normally asked on the forecourt.
Toyota says it's introducing sanitisation stations at all entrance, two-metre social distancing markers, protective screens for all staff and customer interactions, hand sanitisers on all desks, PPE for staff with masks and gloves available for customers as required, full sanitisation for all touch points in cars, disposable covers for seats, steering wheel and gear stick, contactless drop-off and pick-up, local collection and delivery from home or office can be arranged as required and contactless payment. The Toyota.ie site will play a major part in virtual sales, with video material on different models and personalised video chats.
The company says "in terms of the all-important test drives, dealers will be providing new levels of flexibility and will offer unaccompanied test drives, which may be undertaken at the customer's home."
VW, Skoda, SEAT and Audi are introducing social distancing guidance in the showroom, hand sanitisers for staff and customers as they enter the showroom, the use of protective equipment, regular cleaning and disinfection of exhibited and test drive cars, protective screens at reception and sales people's desk, disposable covers for seats, gearstick and steering wheels, a cleaning regime that uses Ozone to destroy any germs and bacteria inside the car and some dealers will even have a remote temperature unit that monitors people's temperature when they enter into the showroom.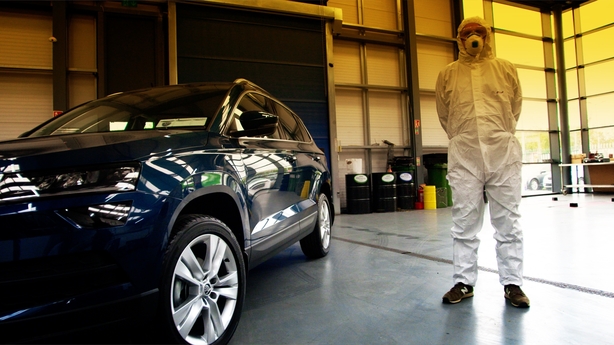 Servicing will also be limited because of the need for social distancing in car workshops and will now have to be undertaken in far more restrictive environments.
Individual dealers will be able to provide customers will whatever information they need in advance of actually going to a showroom.
The big question, of course, is how many people will be anxious to look at buying a new - or even second-hand car - when economic uncertainty is now a fact of life.