Škoda has taken the wraps off its first ever plug-in hybrid which has a claimed electric range of up to 62 km.
And the car maker says that the Superb iV's electric motor, combined with the car's petrol engine, offers a total range of up to 930km.
The car has a significant total power output of 218bhp and is capable of an impressive 0-60 km/h in 5 seconds. Annual road tax is €170.
Starting at €41,850, at first glance the Superb iV looks like any other new Superb, but under the bonnet there is very different technology at play.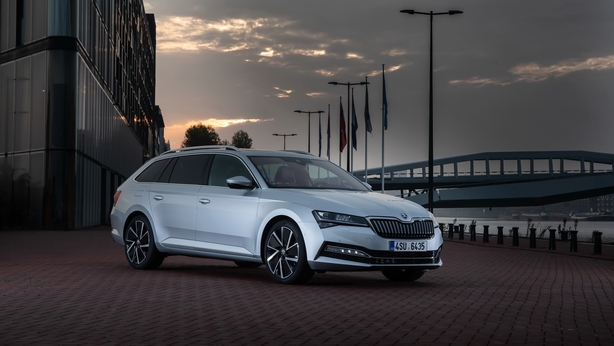 In E-mode, the car is a zero-emission vehicle with an e-noise sound generator to alert pedestrians and cyclists.
But it also houses a 1.4 TSI petrol engine, which gets an additional performance boost from the electric motor powered by a lithium-ion battery built into the chassis floor.
The battery also powers the car's climatronic air-conditioning system and heating which can be programmed remotely using the Škoda Connect mobile app.
The Superb iV fully charges in around three and a half hours using the mode 3 charging cable and a wall box with a charging output of 3.6 kW.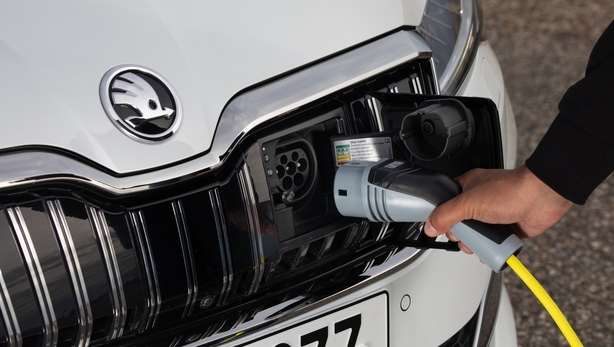 However, when moving the car can also charge its battery or maintain the battery level using regenerative braking and power from the petrol engine.
The Superb iV comes in in Liftback (saloon) and Combi (estate) across four specification levels.
Škoda Ireland's brand director, John Donegan, said: "The Superb iV offers the best of both worlds.
"The ability to plug-in and charge at home or work means commuters in Naas, Drogheda, Navan or Greystones travelling to Dublin daily have the potential to commute powered entirely by electricity."