There is no shortage of warnings about driving the morning after drinking but there are plenty of poor quality devices available which, if you rely solely on them, could land you in trouble.
Auto Express Magazine in the UK has been testing the best - and some of the worst home breath devices - on the market to see which are the most reliable, when compared to a device supplied to the magazine by a police force. The police device costs £7,500 but some home devices matched its results very well.
The overall lesson from the Auto Express test was that you get what you pay for. As you make your way down the list of ten devices tested, they become less and less reliable - dangerously so in some cases. Prices are in Sterling, as some of the devices are not available from retailers here and would need to be ordered on-line. If you are buying one of these devices, you will need to ensure it is calibrated to match Irish limits. Some are only calibrated for individual countries.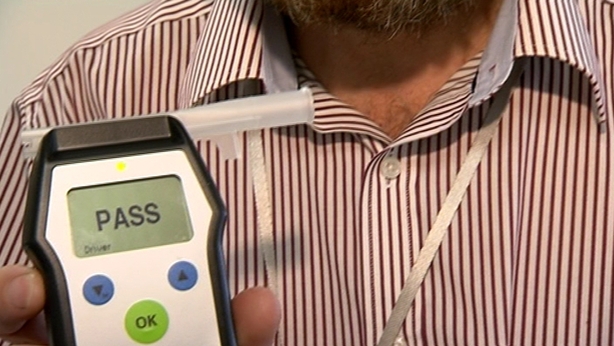 The testers say accuracy is key, as your licence is on the line if a unit reads low, and the device is not doing its job if it is consistently high.
"We did five tests using certified samples at the limits for Scotland, England and Wales.
Sensitivity was rated at a low 0.09mg/l level, plus we looked at how units recover after a high alcohol sample (0.6mg/l) by taking alternate readings between the two."
Solutions were checked against a police-spec Draeger breathalyser after each set of tests. Ease of use, instructions, alerts and cost using makers' or online prices were all rated.
Here are the Auto Express ratings and the ratings and findings:
AlcoSense Excel
Rating: 5 stars
Like the more expensive AlcoSense product, this brand new fuel-cell device is a breeze to use. It has the same high-quality casing and the display is a step above the rest, plus it's easily seen while blowing.
Alcohol limits for different countries can be set and instructions are comprehensive, plus they explain why the read-out is set 20 per cent high to comply with European standards and potential under-reading over time.
Using factory settings to access the true reading, it proved accurate at all levels. A great blend of price and performance.
AlcoSense Pro
Price: £149.99.
Rating: 4 stars
Spend £50 more than on the AlcoSense Excel, and you get quite a bit extra with this Pro model. It's another fuel-cell breathalyser, and like its stablemate it has a lead to update firmware via USB, and clear colour-coded alerts to warn you not to drive within 20 per cent of the set limit.
But the Pro adds a Blow Coach to ensure the breath sample will provide the most accurate reading, plus it gives an estimate of when you're likely to be under the limit. You can also set a reminder alarm to take a retest. It topped our accuracy tests by a small margin from the Excel.
AlcoDigital Platinum
Price: £149.95.
Rating: 4 stars
Whether a breathalyser uses the more accurate fuel cell or a semi-conductor to measure alcohol on the breath, it needs to be recalibrated regularly. Most makers recommend this is done at least once a year, but with this AlcoDigital Platinum the fuel-cell cartridge sensor can be changed by the user – handy if you can't afford to be without your device.
As our emphasis was on accuracy, it was no surprise that this fuel-cell unit completed the podium. It's accurate, but the AlcoDigital can't be set to different drink-drive limits – although the UK figures are clearly spelled out in the instructions.
AlcoSense Elite
Price: £59.99.
Rating: 4 stars
If a fuel-cell breathalyser is beyond your budget, this semi-conductor Elite is a good buy. It couldn't match the accuracy of AlcoSense's fuel-cell units, but it was best of the rest by some margin and, importantly, would over read.
And there are few compromises elsewhere, as the measurement units can be changed and you can input the drink-drive limit for where you are. It provides visual and audible alerts if you are close to, or over, the limit, plus the unit can clean the sensor to maintain accurate readings for longer.
AlcoDigital AL7000
Price: £79.95
Rating: 3 stars
Another AlcoDigital unit that allows users to change the breath alcohol sensor, but this is a semi-conductor.The AL7000 is supplied with a hard case and a car adaptor charge lead. This is handy, but you can't set different drink-drive limits. However, once again the instructions make them clear for the UK and France.
It proved reasonably accurate during our test, but there are more reliable devices here at this price.
AlcoDigital Platinum Lite
Price: £99.95
Rating: 3 stars
This is another fuel-cell device, but this time it can't be changed by the user and needs to be sent away for recalibration, like most units on test.
As with the pricier Platinum model, this has an integrated mouthpiece that slides out from the top of the casing.
It proved reasonably accurate, but there were more consistent devices – and that hurt its overall chances. Plus, we would have liked to have been able to set the relevant drink-drive limit.
Things go downhill fast, the cheaper the devices are. Here's one example of how poor some products are.
ALC Nose Breathalyzer Compact Party Tester
Price: £19.99
Rating: Not rated
Getting a result was a lottery as this Alc Nose unit has no mouthpiece. Even when we found a spot for it to take a reading, it failed to take one the next time we tried from the same position.
We could see where the intake was, which would not be the case if you were blowing into it – when we got a reading it was way off where it should have been. No limits are mentioned and the display includes a misleading wine glass graphic. Best thing about this breathalyser is the batteries; they worked but the unit didn't.