The introduction of a car parking ban at a North Dublin school to help reduce the effects of harmful car emissions has been welcomed by a senior public health doctor.
Dr. Ian Quintyne, of the Faculty of Public Health Medicine at the Royal College of Physicians, welcomed the move. He said air pollution was blamed by the World Health Oraganisation and other authorities for causing cardiovascular disease, respiratory disease and neurological problems. He also pointed out that air pollution was a major concern for children, some of whom also showed symptoms of reduced performance.
Parents of school children at two schools in Malahide, north Dublin, have been banned from driving close to the school gates when children are arriving at - or leaving - school. The ban is designed to create a safer environment, less congestion and cleaner air.
The ban is in effect between 8:30 and 9:15 am and between 1:00 pm and 2:45 pm. Children now walk, cycle, use scooters or joining so-called "walking buses" from designated car parks in the town. Parents are reported to be delighted with the move.
Dr. Quintyne told RTE Motors that anything that encouraged people to think about their behaviour and alter it when it came to pollution was to be welcomed. "Air pollution is never a good thing. The evidence as to how it effects health is growing and anything that makes people think about their behaviour is a good thing. What's happening in Malahide is raising awareness".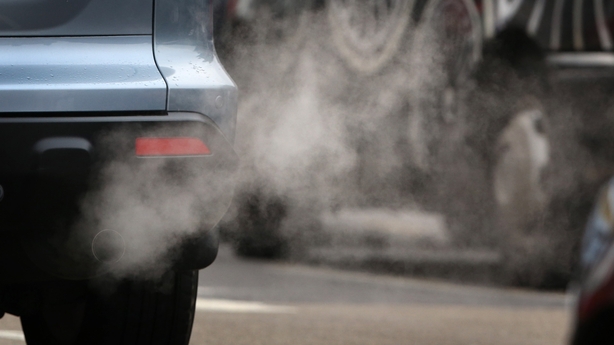 He also cited a study carried out by him and colleagues on hospital admissions during times of heavy smog and poor air quality.
"We found there was a significant impact on acute hospital admissions, including for asthma. Footfall into hospitals increased and children were disproportionately affected".
At many schools, particularly during colder weather, parents often leave their engines idling when waiting to collect children. In some parts of the UK, leaving an engine idling can result in fines and penalty points and there is growing demand there for an outright ban on parking near schools.
UNICEF UK estimates that one in three children are breathing in harmful levels of air pollution and a recent survey of teachers in Britain concluded that one in three of them were worried by air pollution and car emissions near schools.